This May, the legendary BC competition "Hips and Lips" was re born and built to perfection. Along highway 12 on the Idaho Montana boarder is Lolo pass this is the very place that Lewis and Clark crossed the continental divide to reach the far west. This pass also served as the original testing grounds for the first saga suit, the good old days. But Believe it or not the last person to win a hips and lips was Kyler Cooley, yea that guy, who starred in last years Rage films movie and is a close saga friend. In his youth he was known to take this wu-tang sender deep and even gap the road but we will leave that to legend and focus on the new new. So with some hard work and the shovel skills of Willie Nelson we had the setup dialed, what went down after that will be remembered by all the people who witnessed the hot ski/snowboard action on this sunny Saturday. Picture taking was very limited due to the fact of people having fun and no one wanting to stop hitting the features. Enjoy what was captured.
ÂÂ
Willie Nelson puts the finishing touches on the Wu-tang sender.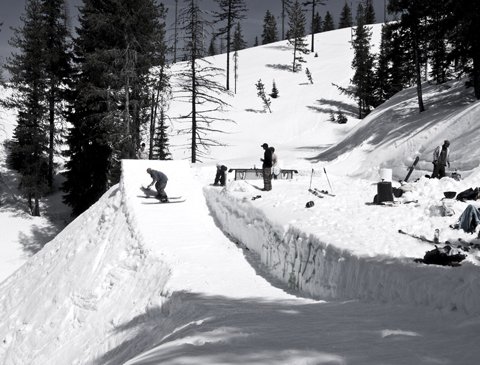 Reflection of the in-run.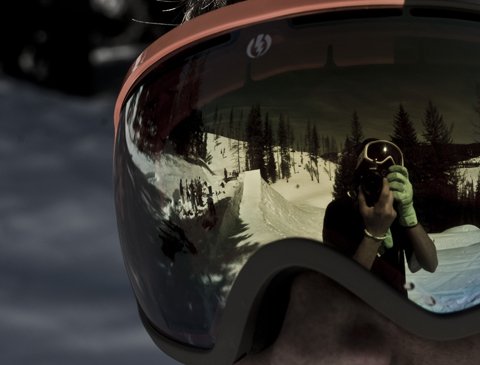 Andy presses out the Wu-tang gap rail. The carve out of the jump made for the perfect rail to gap feature.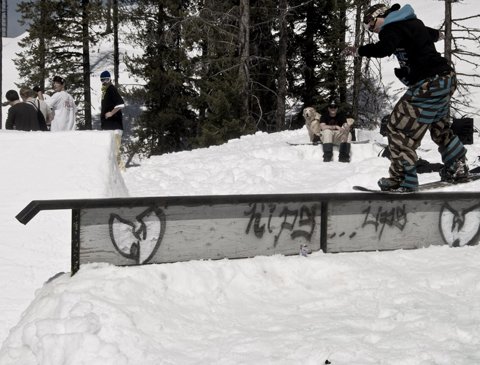 It was about a half mile hike to the setup, grizzly.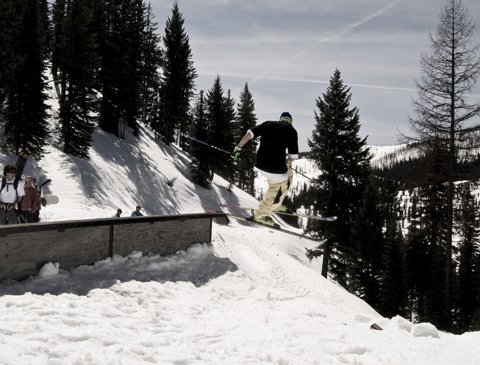 Dan takes a 7 on first hit.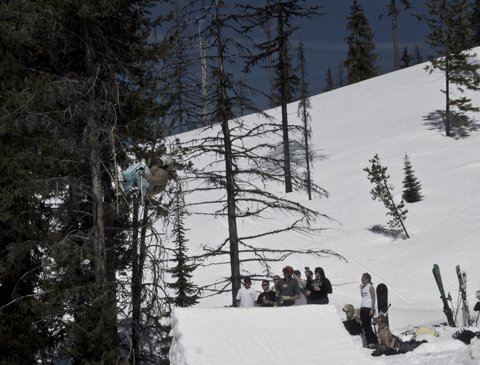 Everyone was throwing down, like double flip throwing down. Unfortunately pictures really don't do justice.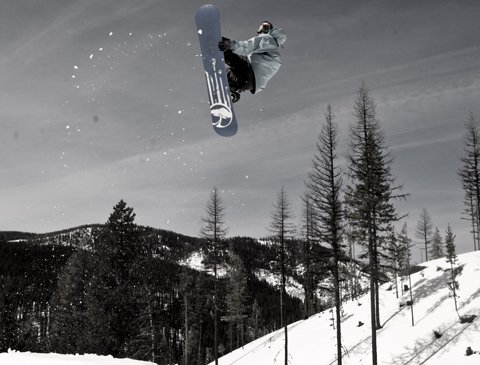 Bohdi takes this backside Rodeo deep .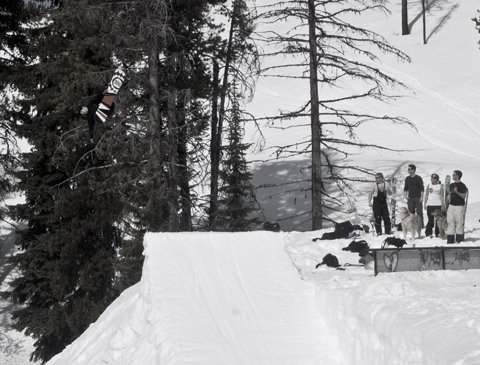 Solar grill light, we do our part to go green.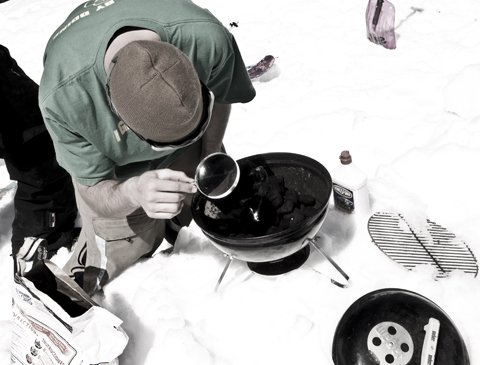 View from the deck.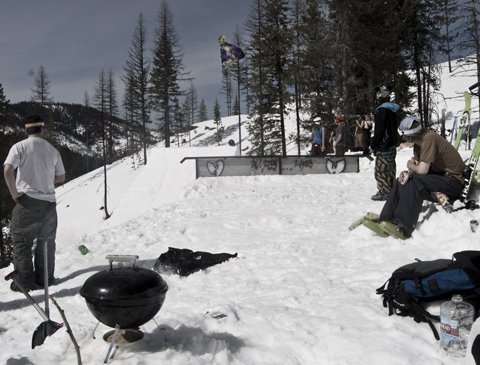 People stoked to bronze and shred in the sun. It was a good saturday.