Words by Jason Hamborg Photos by Tyler Hapke
Each October, before the snow flies I hold a ski movie premiere with two goals; firstly, raise as much money as possible for the High Fives Foundation and secondly, remind people why we love skiing by premiering an awesome ski movie. This year was no different and I would like to start by thanking everyone who came out to this year's High Fives Fundraiser Ski Movie Premiere, making the event a great success.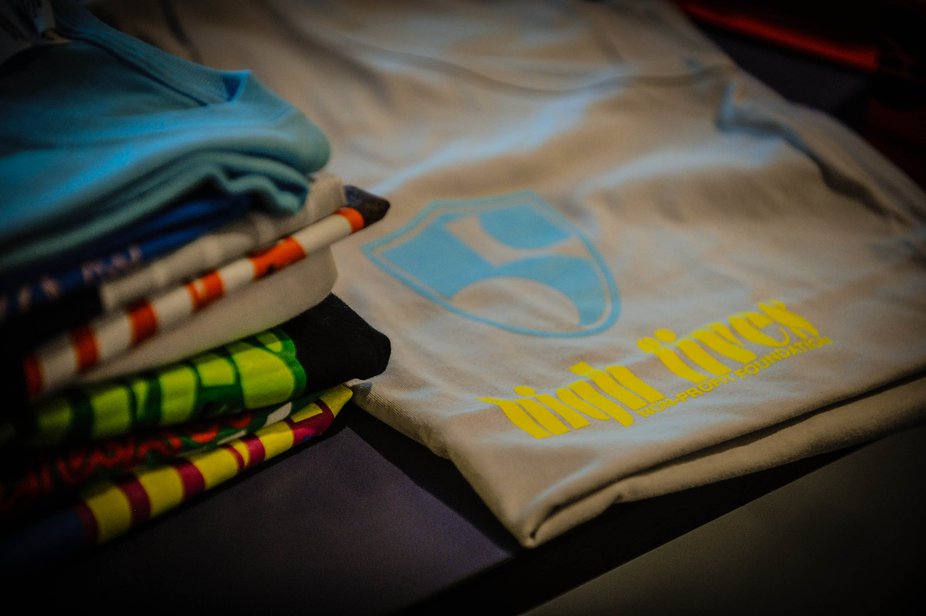 This is the third year I have hosted a movie in my hometown of Prince George, BC and each year I am always impressed with the level of support I receive from people in the community, not just skiers; hell most of the people in the audience hate the fact it snows for eight months a year in Prince George, but they know how powerful the High Fives Foundation is, and it shows with ongoing support.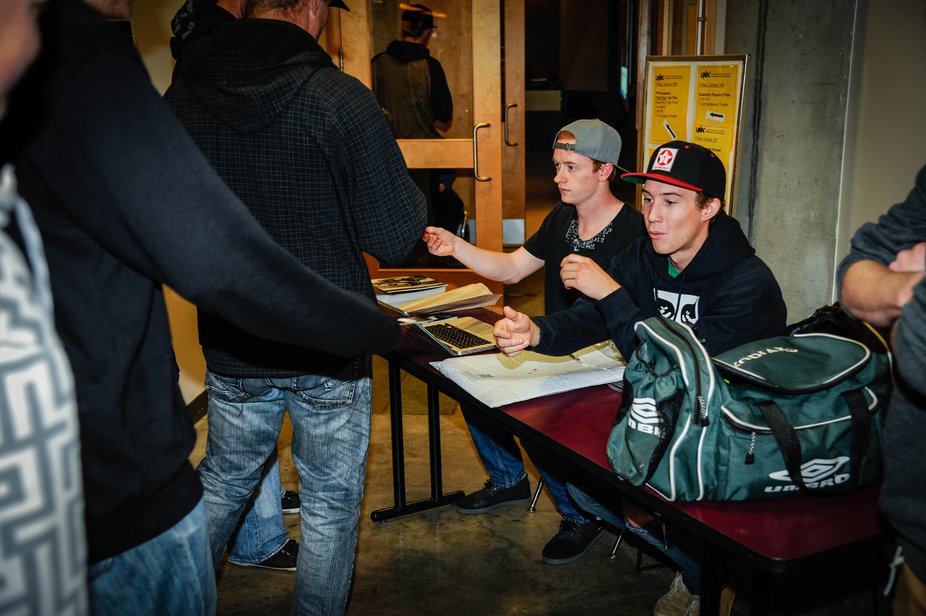 Tickets are counted and money is raised.
This year I partnered with PYP Productions to premier their new movie, "Part Time." Not only did PYP film in Prince George as well as Powder King Resort, but they also stepped up big time by donating their portion of the proceeds as well as a big box of swag for the event. I want to thank Pat King along with the rest of the PYP crew for bringing the entertainment to this years event!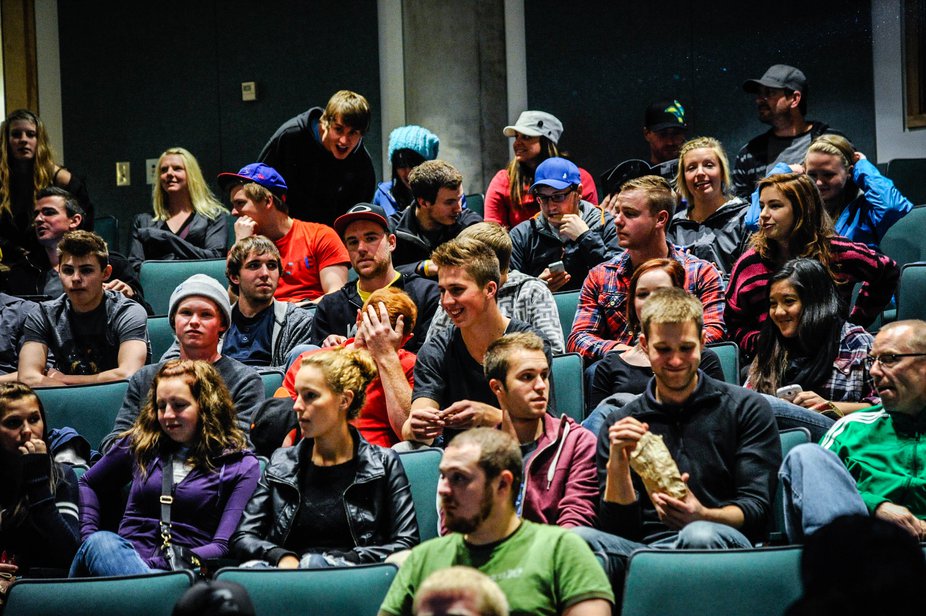 The seats starting to fill up before the event.
Before the movie got underway, I addressed the crowd and introduced the man of the hour, High Fives athlete Landon McGauley. Landon got involved with High Fives a couple years ago after the first premiere that we hosted when we raised money to get him a sit ski. For anyone who doesn't know of Landon, look him up! Every time we get together he blows my mind with his positivity and his dedication to furthering himself as an athlete and as a person. He's truly inspiring.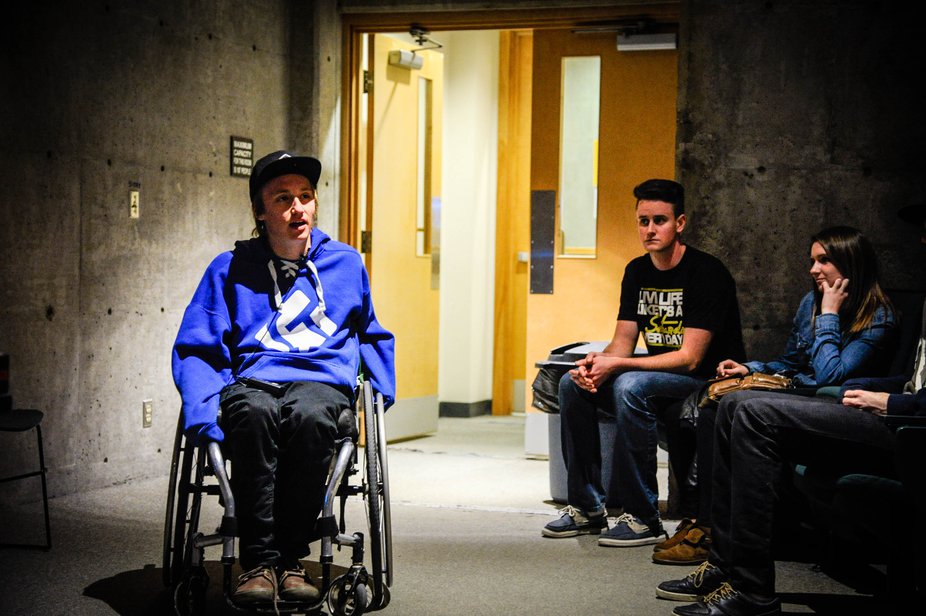 Landon talks about his High Fives experiences prior to the movie getting underway.
At the end of the night we were able to raise right around $1000 dollars and it seemed like the majority of people were pretty stoked to ski. So I guess I accomplished what I set out to do! After the movie we gave out a bunch of prizes from our sponsors. Shout out to Laura Blonski on winning her choice of Surface Skis! I want to thank all the sponsors who made the night possible, PYP, Surface Skis, Ruckus Skis Boards and Bikes, NR Motors, Cycle Logic, Powder King Mountain Resort, UNBC and JDC West. Without you there is no event!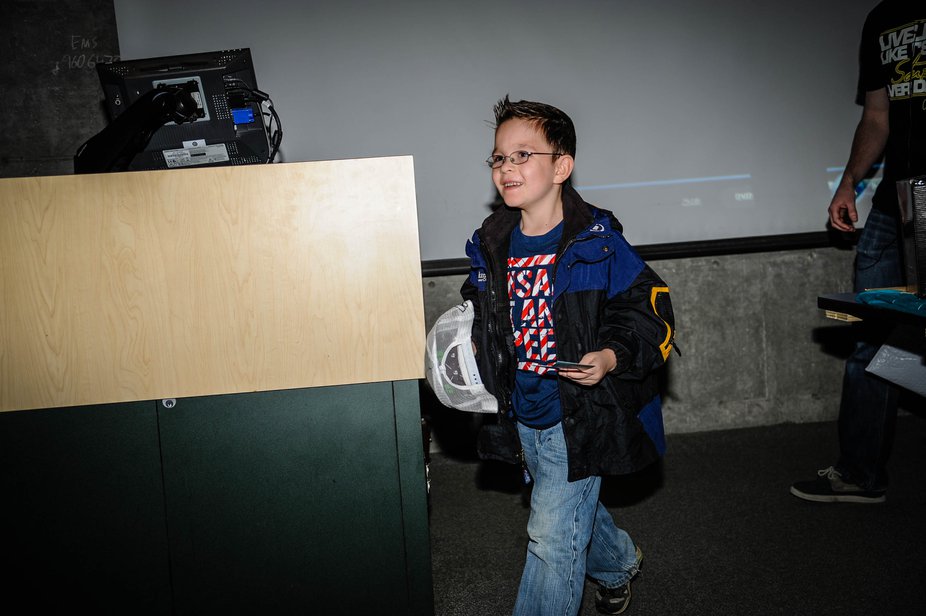 #Stoked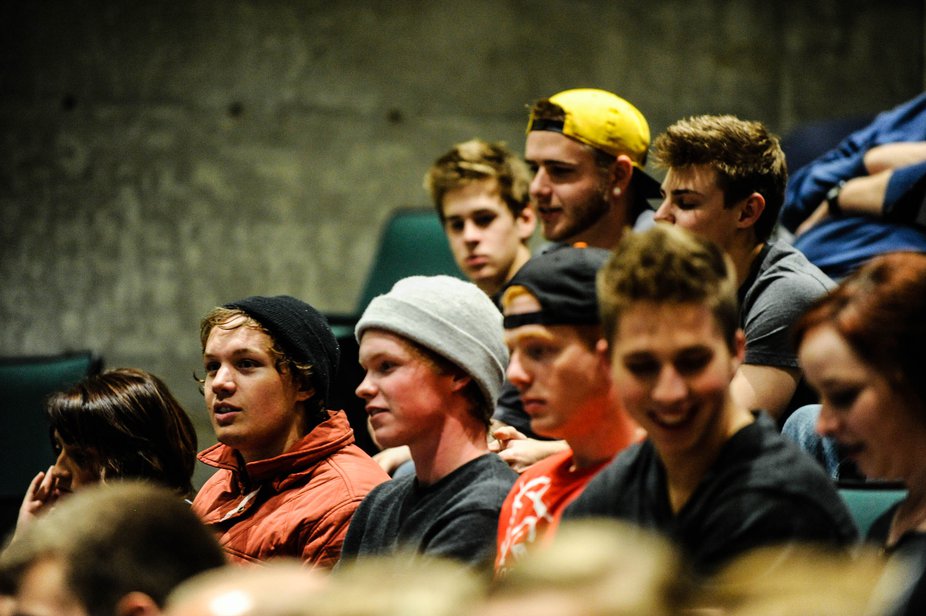 See you all next year!