SnowBomb.com and the High Fives Non-Profit Foundation recently attempted to break the world record for the most High Fives in a 24-hour period.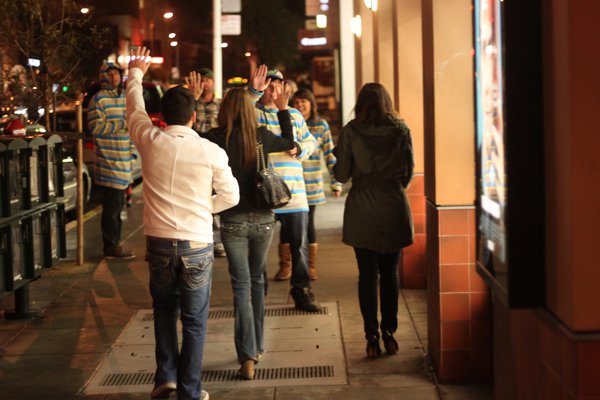 Roy and some unknown people on the streets of San Francisco, California.
 
9,325 people took part in this historic, record-breaking attempt at the San Francisco Ski & Snowboard Festival at the Fort Mason Center's Festival Pavilion, AT&T Ballpark, San Francisco's Fisherman's Wharf, Safeway, the San Francisco Cowell Theater and later in the streets of the city. Upon entrance each attendee gave a high five to Roy Tuscany. Well over two thirds of the High Fives needed to break the record occurred at the San Francisco Ski & Snowboard Festival. The momentum carried throughout the night and the last two High Fives needed (to tie and to break the record) were recorded the following morning. At 10:51am the 24-hour window to capture the record closed as Roy Tuscany had successfully High Fived 9,325 different individuals.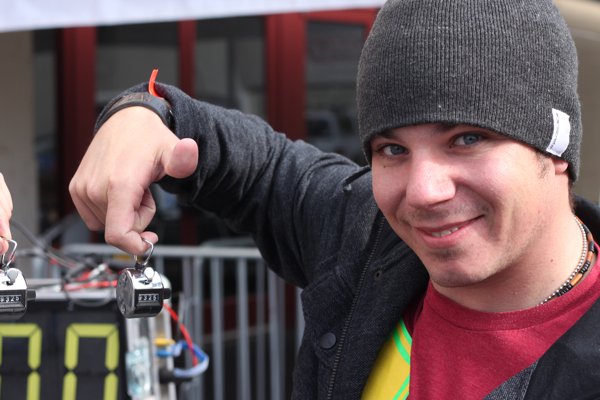 Roy Tuscany minutes after completing the Guinness World Record for Most High Fives in 24-Hours by an Individual.
The High Fives Non-Profit Foundation wishes to thank SnowBomb.com, its staff and all the volunteers and witnesses that were integral parts in making this record-breaking event an outstanding success!