Winter is coming. At home in Utah we had a early bout of Winter however Fall again has prevailed and it's warmed up a bit before the next storm rolls through, maybe to flip the switch from Fall to Winter. The seven months that lie ahead of me are full of snowy roads, planes, sharing two bed hotel rooms with four to ten smelly dudes, being stuffed into rental cars overloaded with gear, all so I get to shoot ski photos all Winter.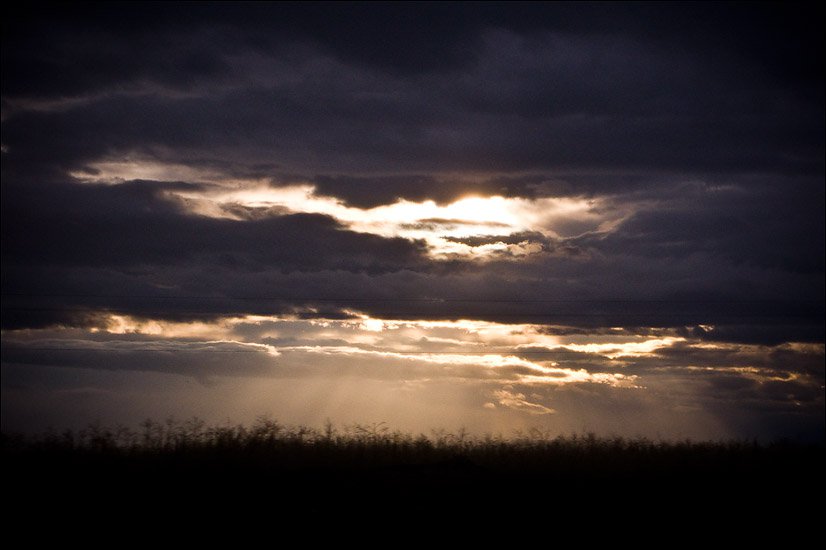 Another sunset from the road. One of about 50 I will see this Winter, driving around in circles chasing snow. This one was just West of Boise, Idaho on I-84. I love my Canon Powershot G9.
This time of year is always a mixed bag of feelings. I'm excited to ski, shoot in the snow, spend a bunch of time with good friends and get my season going, but I'm dreading the long drives on sketchy, snowy, icy roads. I'm pretty optimistic this season is going to be a good one for me though. I'm coming off the best Winter I had with my photography and I'm getting my knee scoped finally and am super excited at the prospect of skiing without knee pain. Actually I'm REAL PUMPED about that.
I've already had a few super fun days out shooting some skiing this season, a bit of pre-season mini-shred with Alex Schlopy, Joss Christiansen, Giray Dadali and Will Wesson. Unfortunately I didn't get out to ski during the early October storms we had here but the mini-shred shooting in Park City, Alta and yesterday at Brighton. We've done everything from backflip jumps on snowmaking piles, handrails, a pre-season jib park at Brighton and of course, we got kicked out of our first completely harmless urban jib already.
Lots of people did however get out and shred the early snow, and looking at the photos here that Teton Gravity Research cinemetographer Pete O'Brien got, I do wish I could have gone out and gotten some early turns in. Check it out here.
Of course, in Colorado they snowguns have been pounding out the ribbon of death since September but this fall, Keystone Resort stepped it up huge and for whatever reason has been sending it with the snowmaking and the Area-51 terrain park opened with a top to bottom park complete with JUMPS! Photographer Nate Abbott shot a bit of that and has a story about it here at http://www.espn.com/action website.
So here we go, Winter is coming. Or, maybe it's here already. It just depends where you call home. My first shooting trip of the season is tentatively two weeks away. It's almost go time for me. I leave you with a photo from my first shooting trip of last season to Grand Rapids, Michigan with Mike Hornbeck, Henrik Harlaut and Ahmet Dadali with Level 1 Productions about the same time as my upcoming trip in a few weeks.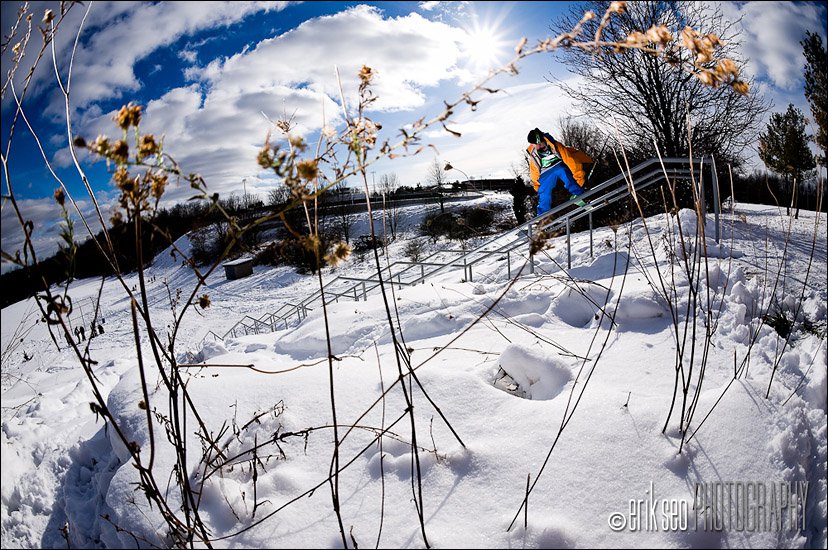 Mike Hornbeck sliding a six kink handrail in Grand Rapids, Michigan