It's springtime here in CO and most of the shredding has come to an end. In between being productive, chillin real hard, people watching, and XC biking in Boulder, I've been snowboarding, here and there. I'm getting ready for summertime!
The other day I was up at Echo Mtn. doing a bit of riding and filming on some of their end of the season features. They had the park that was pushed for their season concluding competition (Last Park Standing) open for some shred. They had many fun features including a channel gap with many lines among other things.
I was too distracted and forgot to take more photos than this one.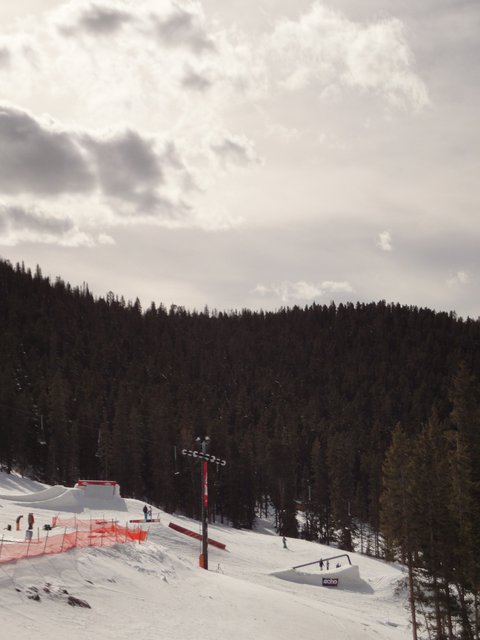 Two of the more unique features.
No related posts.