Just got back from skiing Hafjell all day in the sunny park. Megapark with all my skier-friends from everywhere. Such good times.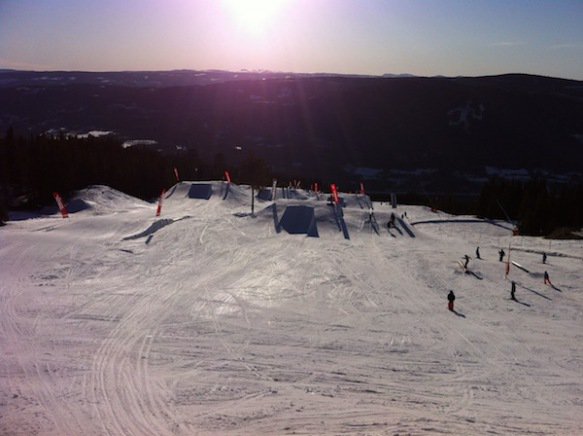 And if that wasn't enough, I got invited trough videoqualifiers to Jacob Westers competition on Storlien 2-4th of April. STOKED!
Invited riders:
Magnus Graner (SWE)
Espen Bergh (NOR)
Oscar Wester (SWE)
Niclas Karlson (SWE)
Linus Thornberg (SWE)
Kristoffer Edwall (SWE)
Christopher Hjälmeby (SWE)
Per Fernvik (SWE)
Erik Lundmark (SWE)
Steffen Hamre (NOR)
Pre-qualed:
Vincent Gagnier (CAN)
Sig Tveit (NOR)
 
Gotta run, railjam is on!