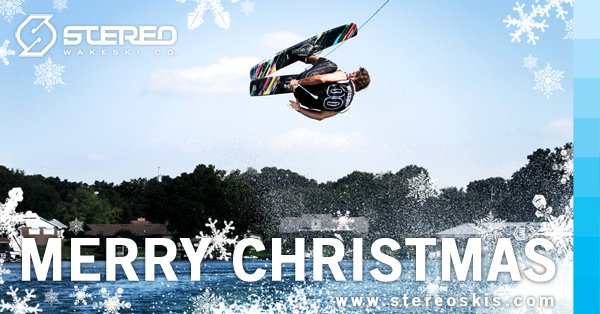 Stereo Skis would like to thank all of our supporters for an incredibly fun year. The wakeski movement has expanded to new parts of the world, and there is no longer a question about whether or not this will become a sport. It already is!
This past summer we continued with our US and European demo tours. We hosted the first ever wakeski contest in Europe, the Stereo European Open. For 2011 we are expanding this into a tour with several stops in both North-America and across Europe.
We are just about to launch a new edition of our website presenting all the new 2011 gear. It will have lots of new features and interact better with social media channels.
We are especially exited with two of our new products for 2011. We've put several years of R&D into the new Remix wakeski to dial it into the most aggressive wake and park ski out there. And for the first time ever, we have designed a wakeski specific boot, the Phonic. Together these two products will bring wakeskiing to the next level!
We look forward to seeing you and your friends in the water in 2011.
Happy Holidays!