Time to pick up where I left off earlier.After having a successful hunt at Crystal Mountain I jumped back in the ship and followed my nose north. Time to link up with the rest of the Surface Collab (or at least the ones that made it through the border. Sorry Ian!) and have some fun in Whistler, BC for the Orage Masters and Telus Fest. We were able to have one nice day of sun before the typical Whistler weather showed its face and unfortunately that day of sun wasn't during the competition. But regardless of the weather and my less than optimal first competition experience of the season, I had a nice time and it was great to see some long lost faces. Big thanks to Lande and Banks for the plush accomodations in a primo location (seen below) and to Cody for his tireless efforts with the Masters.For a bit more info about the event happenings try those links a few lines back. Other than that I'll let the photos tell the exit story...Adios.
The Sea to Sky Highway between Vancouver and Whistler is a rad drive. I feel like this photo does a decent job of encompassing its scenery.
Banks Gilberti has a lot of love to give.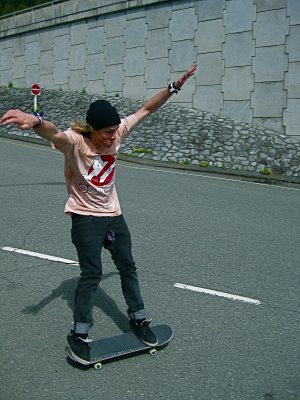 This is a good day skiing gone bad. Had a problem keeping my wings healthy this year. Luckily this one is manageable.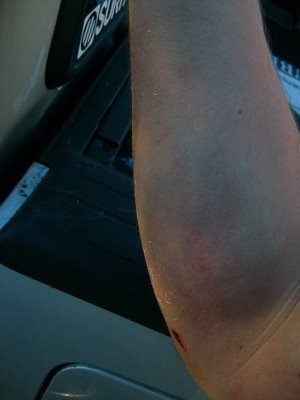 We spotted this rare beauty just inside the US border. Good welcome back sighting if I may say so.