As I said I was very jetlaged when I woke up this morning, but it got better, and I got crazy of just sitting inside all day, especially after all the travvelling. I geared up and went to hit the park in Hafjell, Lillehammer.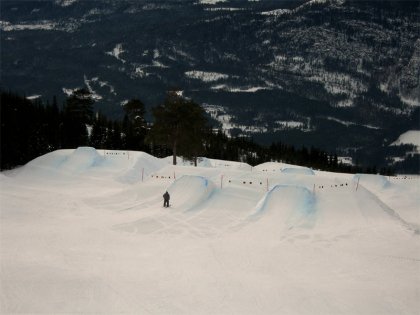 This is how it looks right now, medium line to on the right side, and the big line to the left. The railpark below the jumps are supercool, and probably one of the best setups Hafjell has seen. The jumps on the other hand, need a little touch before they are good to go. James the park-manager, me and Kim-Andre Eliassen all agreed on closing up the big line when the next cold kicks inn to make more snow, and re-build the jumps. Should be good. Also they are getting more rails over the park-lane. So in that way you get way more obstacles and more fun!
NTG, the skiers from the school in Lillehammer on top of the park.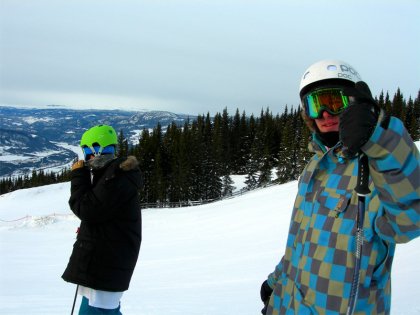 Sjur Sætren, who by the way just put his feet down on a kangaroo, sick!!!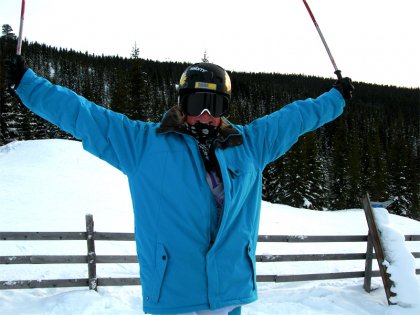 Yours truly rocking the "Obsession" suite from Salomon!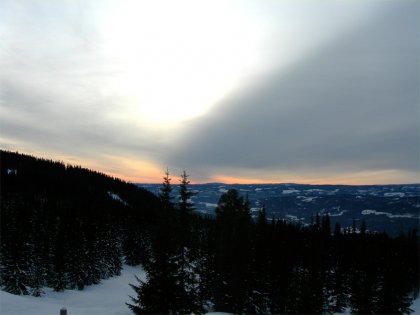 Cold Norwegian winter-weather.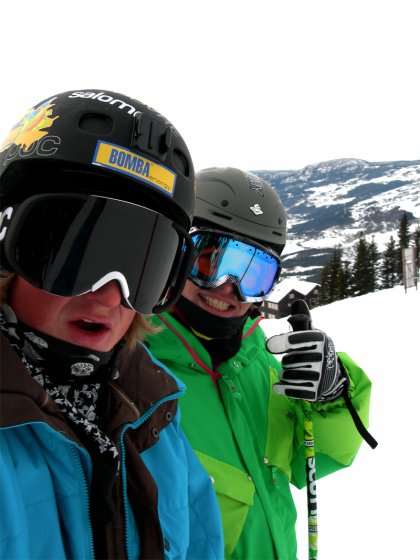 While shredding the park I met PC Fosse, who is back from recovery. Funny guy who I spent a trip to japan with last year.
I have some work to do inside my house before I can do anything exciting. Some of the stuff is to clean up my car inside, and pack up all the stuff I need for the weekend. Leaving for Hommelvik tomorrow. Schedule for this weekend is packed, as allways when I get to go home. Friday: Pay Nobel Dsign a visit, tape up my car Bomba-Style. Saturday: One-day trip to Dombås (Between Lillehammer and Trondheim) for the Norwegian Open in slopestyle. Should be fun! Sunday: Storlien. Pick up some Bomba and hopefully shred some park with my homies! Also I hope to check out some spots to build a decent jump. I have lost the foreward 1080 that I learned last spring, and I have some tricks I want to learn too. If I am lucky they have got enough snow to start building a huge jump I can come back to later this spring! My man PEN at Storlien knows how to do it! (2008 –>)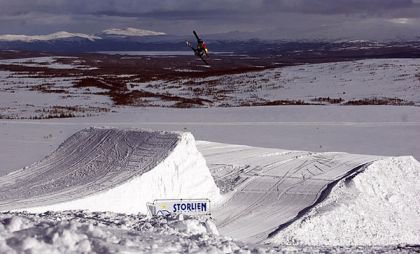 Copyright: Mathias Vinje Photography