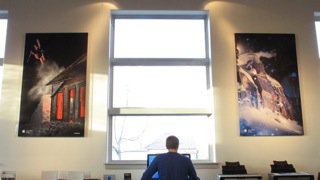 I've been going to Pictureline in Salt Lake City for 10 years now. It's really the only camera shop in Utah worth going to if you need any camera gear and need to speak to a sales person that knows anything. So, need to get camera gear in Utah? Go there.
Anyways in the four or so years they have been in the new location on 305 West 700 South in Salt Lake City they have had photos up on the walls changing out every month. I finally got my shit together and got a few of my photos in to them to put up, and it's really awesome seeing your work that big. The three prints are HUGE.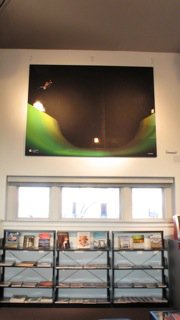 So, if you are in Salt Lake City go check the prints out. There are also four prints over in their second location in Draper, UT at177 West 12300 South.
The photos are ski action shots of Tanner Hall, Kyler Cooley, Julian Carr and Derek Spong and will be up until February 28th.