Most skiers leaving Vancouver will drive right past Grouse Mountain, unaware of the special place they leave behind. It's a place that's easy to overlook, but equally easy to fall in love with. The views alone are enchanting, but it's the totality of its offerings that make Grouse Mountain a home mountain in the truest sense of the term. Great parks, and a friendly vibe lay right up the coast mountains from Vancouver's north shore.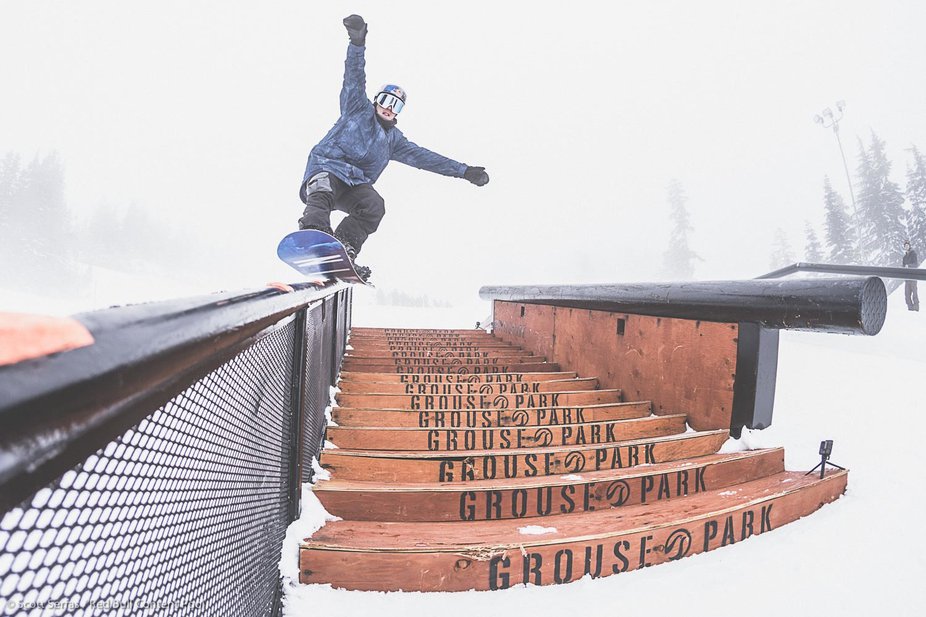 Grouse Mountain is about a 20 minute drive from downtown Vancouver, and accessible even via public transport. Skiers arrive at the Skyride Tram, which climbs to the ski area. From the top the views of Vancouver are remarkable, and the parks are well built. With 221 skiable acres, the area has a great community feel that makes it a ton of fun to ride, especially on clear nights under the lights and above the city. There are five terrain parks in total, ranging from beginner boxes and rails to a large jumpline. The parks are meticulously kept by a hardworking park staff, and the quick laps are reminiscent of an east coast ski hill.
The whole vibe at Grouse is so friendly, and that paired with such a flowy, lengthy park makes for non-stop fast laps with an incredible view of the city.
Pro skier Mack Jones grew up on the East Coast, moving west to pursue his skiing dreams. He skied Grouse a couple of times over the years, but didn't fall in love with the local gem until he moved to Vancouver. Jones told us, "after moving to the city and starting skiing Grouse regularly I couldn't believe how awesome it had become. The whole vibe at Grouse is so friendly, and that paired with such a flowy, lengthy park makes for non-stop fast laps with an incredible view of the city. It doesn't get much better than that."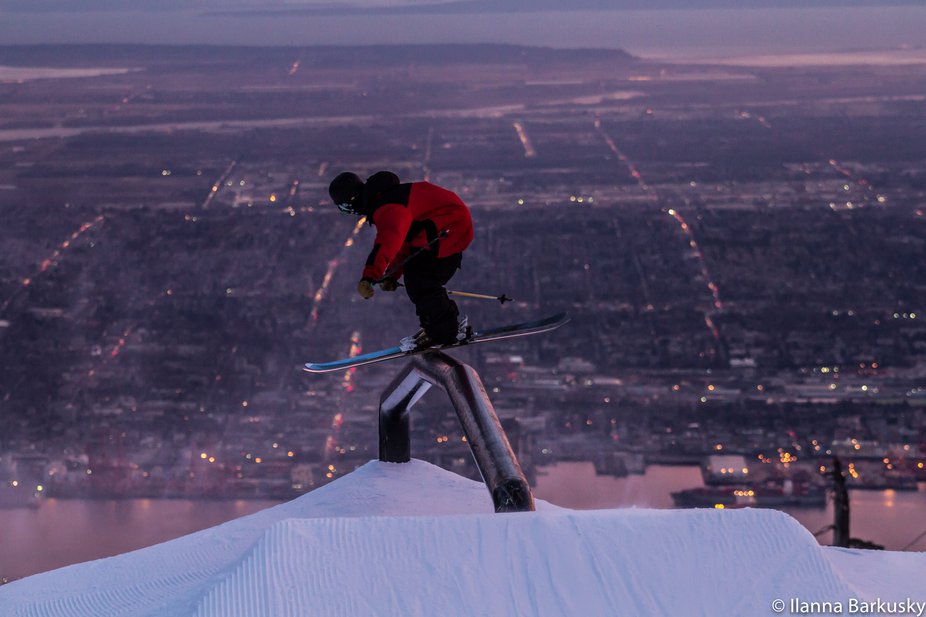 This rise of Grouse as the park paradise described by Jones is in a large part thanks to Park Manager Marcus Cartwright and his crew. Cartwright is a Vancouver local with a passion for the local mountain, with its amazing accessibility, and the opportunities it affords to local shredders. With professional riding aspirations, Cartwright had planned a move to Whistler, but his love his home mountain kept him around. He described the move, saying "to me Vancouver is home. I stayed because I thought I could make a change, and I think I've done that."
https://www.newschoolers.com/videos/watch/877418/Mark-McMorris-and-Seb-Toots-Shred-Custom-Built-Terrain-Park---Uncorked
The result is a rich variety of parks, which cater to everyone from beginners to top pros, and play host to some of the coolest film and photo shoots around. Last winter's Redbull Uncorked event is perhaps the best example of park perfection, with months of preparations leading to a week-long shoot on pristine features dreamed up in the minds of some of snowboarding's top pros.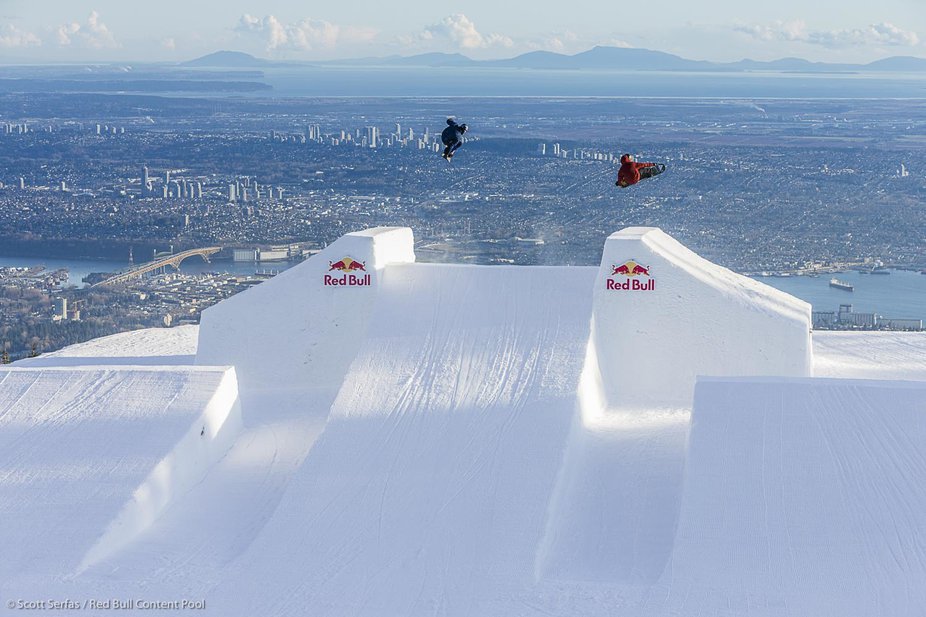 This dedication to building awesome parks doesn't go unnoticed by the skiers, Jones said the park crew is the hardest working he's ever seen. He described the crew saying "They're out there all day every day not only riding the park to see what does/doesn't work, but also continually maintaining the features so that they're always perfect. Having great features is one thing, but actually maintaining them makes it so much better!"
Grouse's signature style of building parks allows riders to link together tons of hits in one lap, making great opportunities for both progression and creativity. Features are built "skatepark style," with all kind of options on each hit. Jones talked about how snaking through the features is one of his favorite parts of the parks. The attention to detail, and strong vision on the part of the park crew really does make Grouse an awesome place to ride park. It's this passion from the top down that makes Grouse special.
This is a sponsored post in partnership with Grouse Mountain