Words & photos: Frédéric Simard
This last Saturday morning, December 18th, riders from all around Quebec met in Orford for this year's first event at home for Team OFR.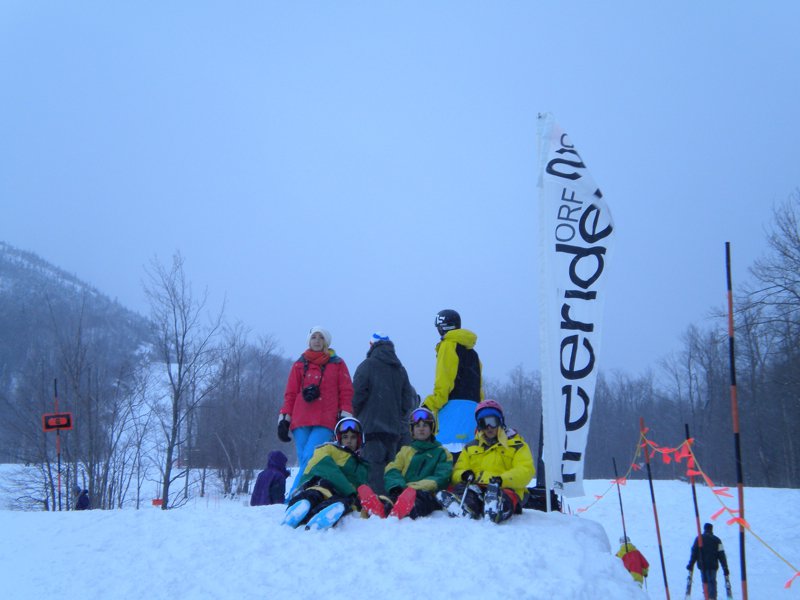 Over 96 skiers and snowboarders were registered, which was more than enough to give the crowd a great show.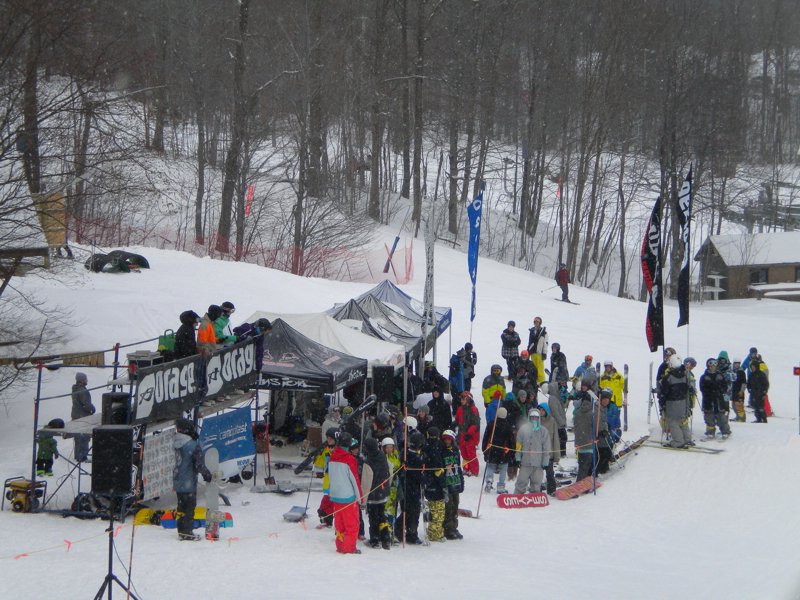 As for the skiers, the fifty competitors gave it their all during the hour-long jam format qualifiers, where only twenty would move onto the finals for their chance to win the $300 cash prize.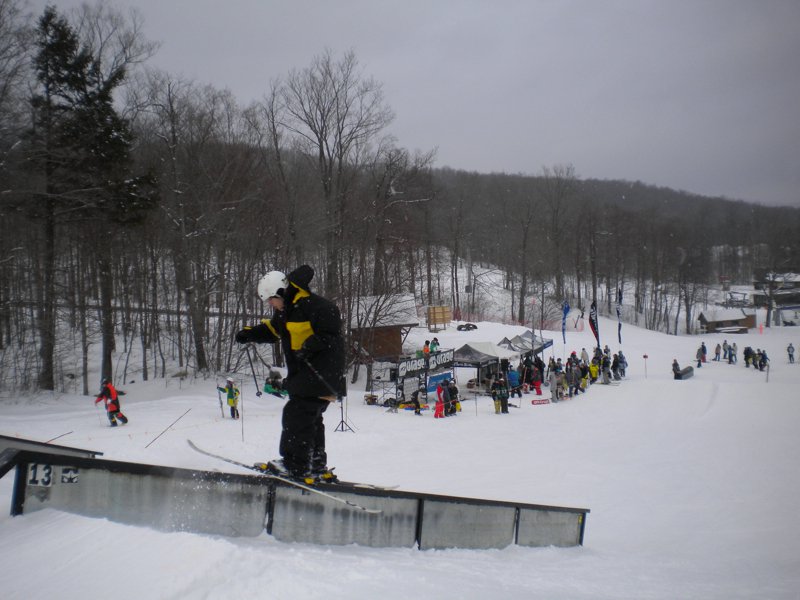 Steven Normandin
Some of the amateur riders were throwing 630's on to the flat-down, which made the pros step it up and show an incredible variety of tricks. The 20 finalists had to use all the energy they had left to ski at the highest possible level on the six jibs set up by René Caza. The setup included a few down rails, a simple mailbox that you could tail tap or jump over, and the masterpiece of the course, a cannon rail so well set up that the riders were able to spin off of it like crazy. And on top of all the action, needless to say, an impressive quantity of grilled cheese sandwiches were consumed through the day, putting an extra big smile on the faces of every skier on the mountain!
Results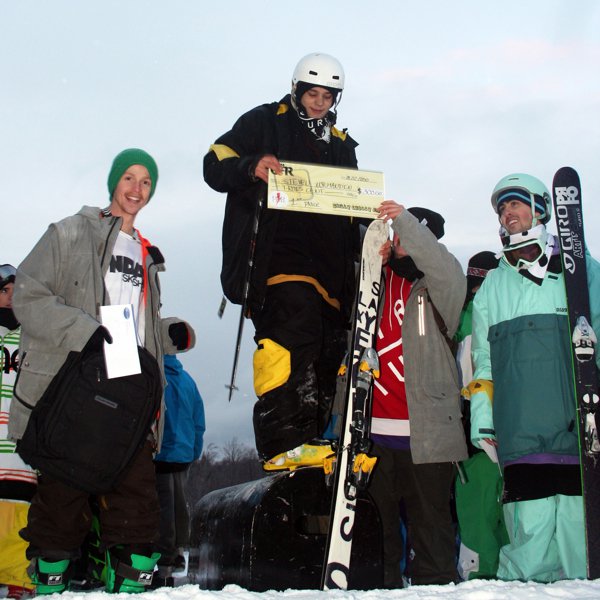 Pro Freeski
1) Steven Normandin
2) Christophe Lacombe - OFR
3) Sebastien Chartrand - PRFO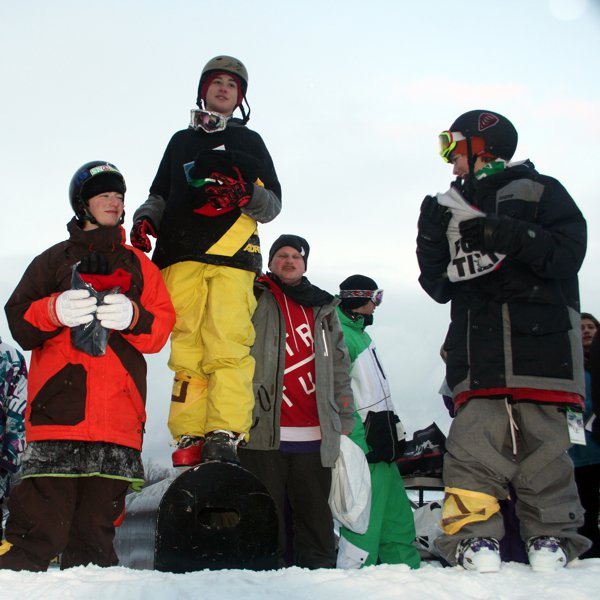 15 & Under
1) Simon Gingras
2) Félix Gaudreau
3) Benjamin Murray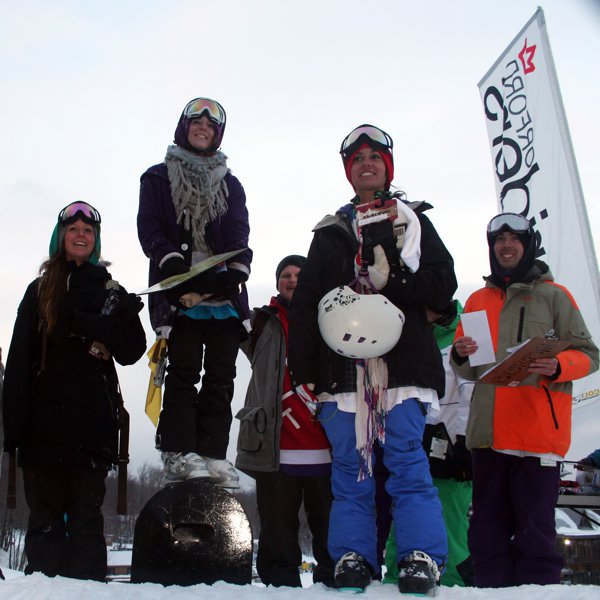 Ladies
1) Émilie Séguin
2) Véronique Picard - OFR
3) Pascale Vézina Rioux - OFR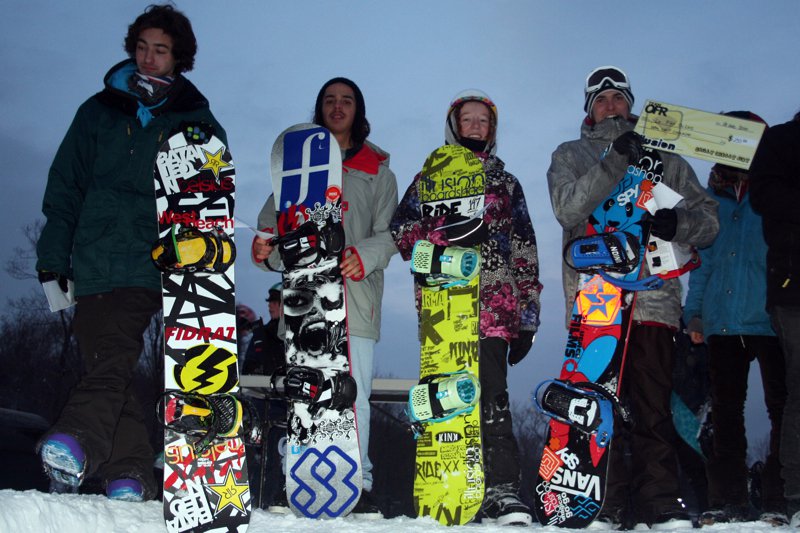 Pro Snowboard
1) Fred Lacroix - Illusion
2) Phil Tardif
3) Mathieu Guillemette & Alexis Maillot - OFR (tie)
15 & Under
1) Étienne Champagne
2) Félix Patry
3) Jérémy Cool
Ladies
1) Melissande Lefebvre
2) Marjorie Couturier
Le Team OFR would like to thank the volunteers and all our sponsors: Illusion Sports, D-Structure, IGA Gazaille, Mont-Orford, Coors Light, Newschoolers, Le Pied Sportif, Orage and Colt Ressources, and thanks and props to all of the riders for coming. See you at the Golden Crown, March 5th & 6th, 2011. Team registration is still on http://www.teamofr.com. Happy Holidays !