The EB-5 Visa provides a method of obtaining a green card for foreign nationals who invest money in the United States. To obtain the visa, individuals must invest $1,000,000 in normal circumstances or at least $500,000 in a Targeted Employment Area (a high unemployment or rural area), creating or preserving at least 10 jobs for U.S. workers excluding the investor and their immediate family. -U.S. Citizenship and Immigration Services
The controversial program has provided Sugarbush resorts with $20m needed to finish a series of planned refurbishments. 40 investors from Canada, Mexico, Europe and Asia were required (at $500k per investor) to raise the sum, of whom the 18 who meet the minimum 5-year EB-5 investment requirement and have already accepted a cash/real estate deal by Sugarbush as repayment/exited the program.
https://www.newschoolers.com/videos/watch/742889/NEW-INTEL-----MCVEIGH-
Everything ever written about Sugarbush should include this edit
The program is accused by critics of "allowing foreigners to buy their way in to the US". Which is strange because on the face of it at least, that's a bit like accusing the sea of being wet. Indeed the investors aren't even buying anything, they're loaning businesses money. However at a cap of 10,000 visas per annum, and a resulting maximum population growth of a massive 0.003, it's hard to see a big cause for concern. Of course there have been a number of high profile scandals, but they have as often been the investors getting defrauded as any problems caused by the immigrants themselves.
In this case Sugarbush has used the cash raised to pay off existing loans, complete its building works and return to profitability. "We needed to modernize the entire base area," said Winthrop Smith, president and majority stakeholder in the resort. "The lodging was old, and too small, the kitchens were wrong, and the kids ski school was inadequate." The resort had come close to bankruptcy in the 90s before Smith took over in 2001 and continued to lose money until 2006, but now things are looking up.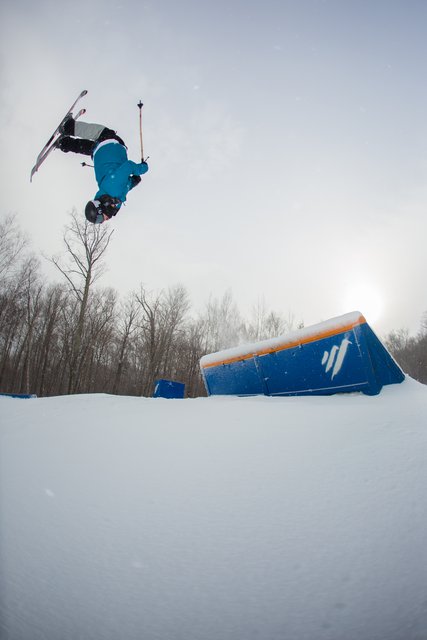 We're flipping stoked for Sugarbush (sorrynotsorry!)
David Morris, the immigration lawyer who brokered the deal has said his clients so far are satisfied with their investment and that all 40 investors have green cards now allowing them to live and work in the United States. The deal seems to have worked for both sides. "I could not have funded the remaining $20 million in improvements by myself," Smith said. "It was fortuitous that they came along."
Sources:
http://vtdigger.org/2015/11/01/foreign-investors-help-sugarbush-resort-return-to-profitability/ (via Unofficial Networks)
http://www.uscis.gov/green-card/green-card-through-job/green-card-through-investment