There are many things to be thankful for on Thanksgiving day: family, friends, good health, good food and much more. But this year there was something else of great significance in Colorado to be thankful for: early season snow.
The mountains have been getting blanketed with snowstorms that are making for some of the best opening days for resorts in ages. Take Steamboat for example that had it's best opening in over a decade. But the beautiful thing is, even though everyone is giddy about the new snow, it still is not enough to coax crowds people away from turkey and football and out onto the slopes on Thanksgiving day. In fact, it's downright uncrowded! This year presented the perfect combination of lots of snow, no crowds, oh and an incredibly ominous weather forecast to scare any fair weather skiers (literally) off the mountains.
My Thanksgiving day started out with a weather report including a current temperature of negative 18 degrees in Vail. By the time I had made it from the front range up the mountain, it was just negative 4. But the sun was out and there was no wind at all, so it really made for a perfect day of skiing. As you'll see in the pictures below, there were no crowds and tons of fresh turns to be had all over the mountain.
So my advice to everyone, next year if you're in Colorado on Thanksgiving, even if you're having an early Thanksgiving dinner, get out on the mountain early for some runs. It might be the only time you get the mountain to yourself and could be your best day on the slopes all year! You'll have one more thing to be thankful for when you join the family for turkey.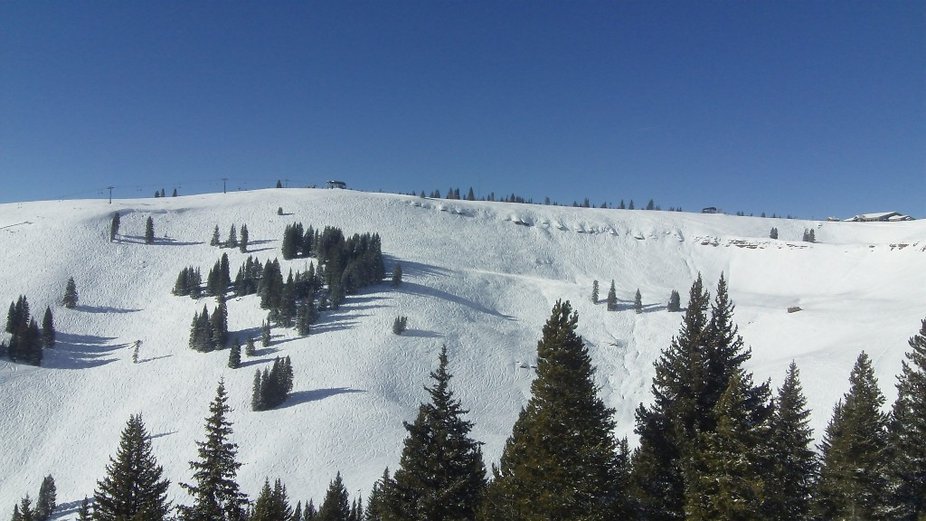 China Bowl around 1pm. See anybody?
No line at the Vista Barn lift!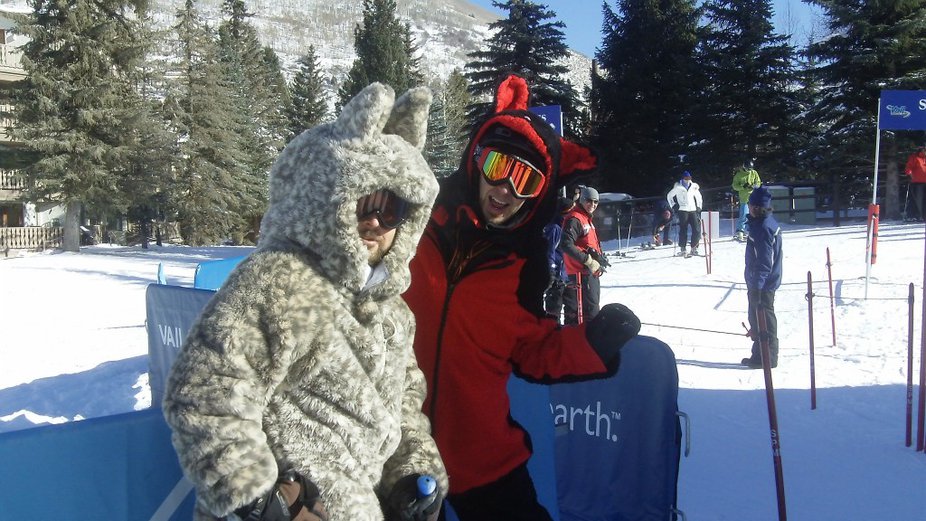 It was pretty brisk, so some people did dress extra warm.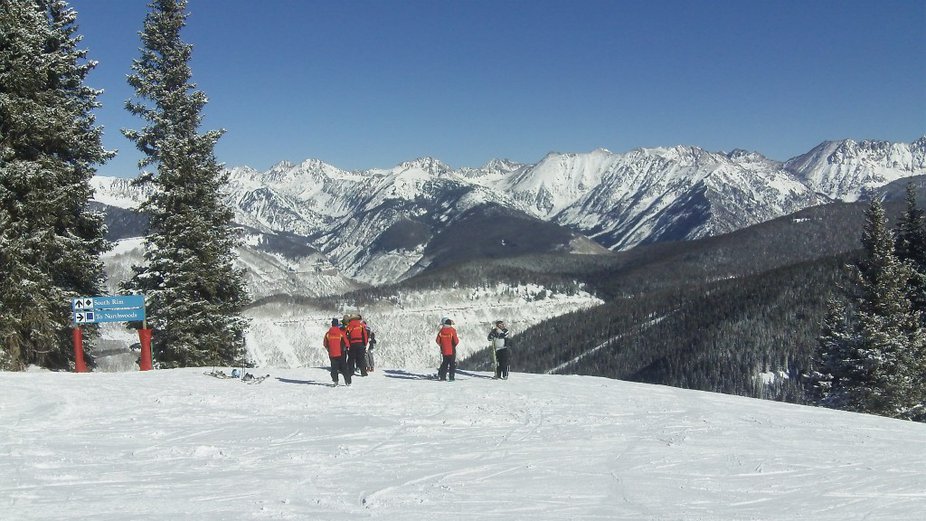 Just an absolutely beautiful day.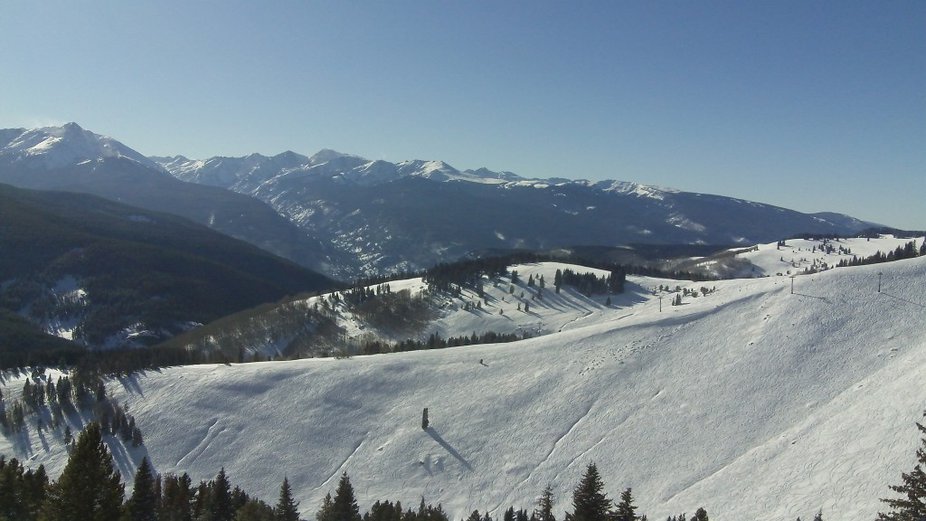 We did laps on Teacup Bowl which offered fresh powder turns on each run.