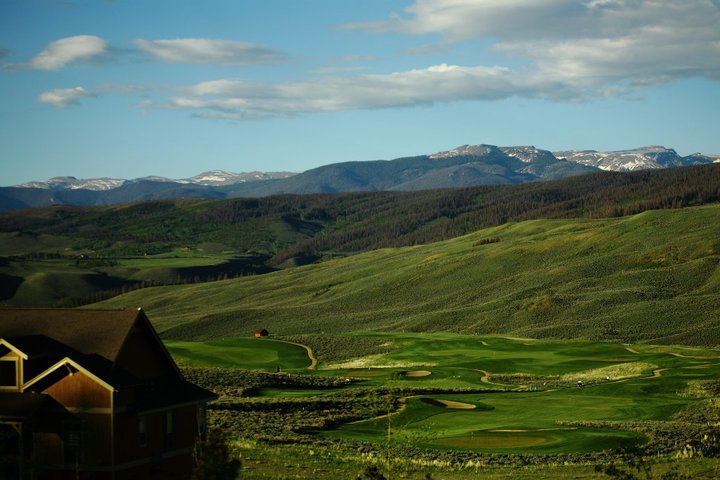 Just outside the town of Granby, Colorado lies a mountain get away that boasts all of the best activities Colorado has to offer for every seasonthat . But unlike Winter Park, just 15 miles down the road, and the other large ski resorts in Colorado, Granby Ranch has something the others don't: community. That's right, don't call it a resort, Granby Ranch is a community.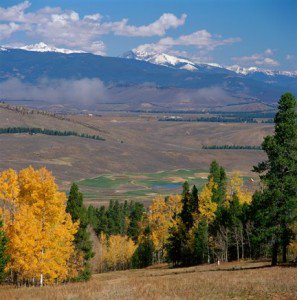 With skiing, biking, hiking, golf, fishing, kids camps, and many more activities, Granby Ranch has everything all the resort towns have to offer and then some. In addition to having all of these activities right in its back (and front) yards, Granby Ranch has a range of homesites, slope-side condos, houses and cabins for sale and for rent to keep you coming back every year or every weekend to make memories with your families. What makes Granby Ranch so unique is that it has a wide range of events and activities to provide opportunities to enjoy all the area has to offer and to build, you guessed it, a sense of community.
 
Events
"The Club" is a membership group exclusive to Granby Ranch residents, and it provides some pretty fantastic events and activities. Like to eat? Try out one of the Field to Table Dinners, the Murder Mystery Night Dinners, or Wednesday Night Neighborhood Socials featuring four course meals at the Seven Trails Grill for $20! And if you'd rather be the one serving up the meal, you can compete in the "Chopped!" cooking competition. Sports enthusiasts have great opportunities as well to learn some skills and meet the neighbors at any of the men's and women's golf clinics, mountain biking clinics, or guided ice fishing excursions. And of course, there are family activities like live music, kids camps and glow ball night golf.
Activities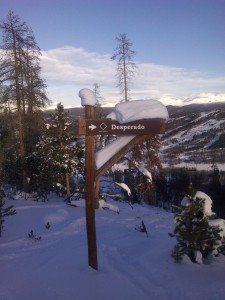 Don't fret, it's not just members only (although, to steal a line, membership has it's privileges). Anyone can visit for the day or stay for a week to try out just about every quintessential Colorado sporting activity you can think of.
Skiing – SolVista Basin at Granby Ranch is a two-peak ski mountain that caters to beginners and intermediates (but does still has some black diamonds, like Widowmaker). Do a quick search for reviews of SolVista Basin online and you'll find tons of comments on how friendly the staff is and how great the short lift lines are.
Hiking - There are 600 miles of trails in and around the community. Yep, you read that right, 600. Better bring your good hiking shoes.
Biking – In the summer, SolVista Bike Park is one of the premier mountain biking destinations in the area. It has been host to numerous high profile mountain bike events like the 2009 and 2010 USA Cycling Championships. But don't take my word for it, if a picture is worth a thousand words this video must be worth a million:
Fishing – Colorado is known for great fishing, and that's why it is sometimes challenging to find a stretch of river to yourself. Granby Ranch has 3 miles of private access to Frasier River where you can fly fish with or without a guide.
Golfing – The 18 hole Headwaters Golf Course runs along the Frasier River and provides challenging shots and family friendly holes. With views of the Continental Divide, it's a stunning Rocky Mountain course, great for the best golfers or those looking to take a lesson or clinic.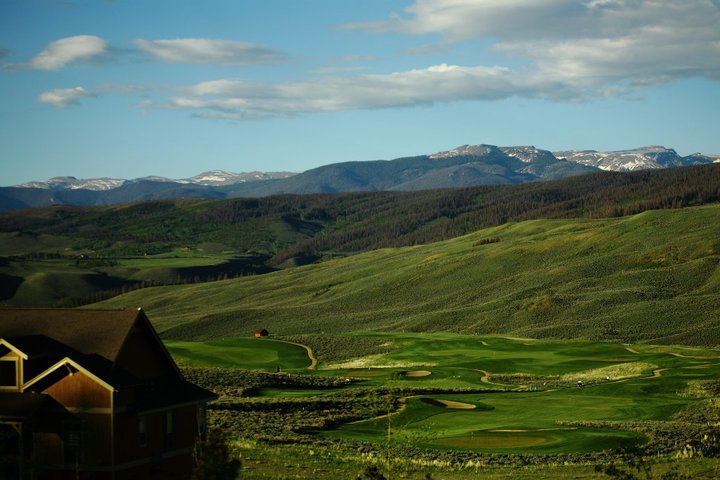 Deals
One of my favorite things about Granby Ranch is all of the clever and cost-conscious deals they provide. Don't know where to go for your birthday? No matter what time of year it is, you should hit Granby Ranch because you get to ski or golf for free if it's your birthday! They also have free chairlift rides for hikers, locals golf discounts and fun deals like penny per stroke golf and drink specials. You can also sign up to receive texts of the latest and greatest deals.
The Experience
While many Colorado locations can provide a wide range of outdoor activities, very few work so diligently to foster a family friendly community where you get to know your neighbors, as well as the cheerful employees who work there. And what better way to enjoy all of the activities that Colorado has to offer year-round than outdoors with good friends and family.