A few pieces of media for you. First one is from Cannon Beach aka Chester Copperpots hideaway. Had a day off while I was still back in Oregon, so my friend Megan and I took a little trip out to the coast and saw some sights. Psyched to see some real life Goonies action.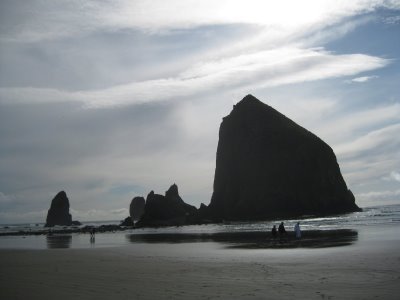 Before making my way back to Hood River, Megan mentioned this doughnut place called Voodoo Dougnut. According to her (not a Portland native), if you're visiting Portland you HAVE to make a stop off at this place. And we did. They have a donut called the "bacon maple bar" and its a maple bar with a couple strips of bacon on it. Good stuff.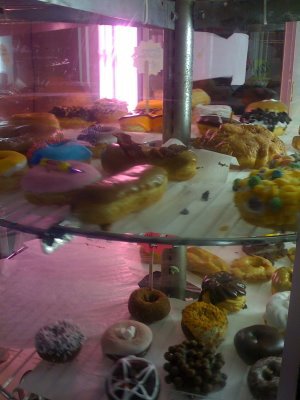 BUT once I made it back to Hood River I asked Pollard (Portland native) if he knew anything about this place...he didn't.Here's a few more from around Portland as well...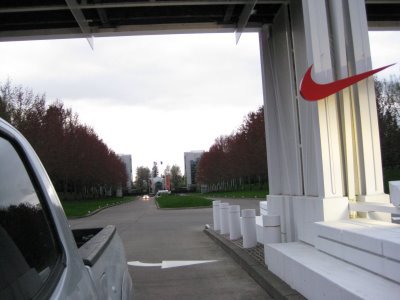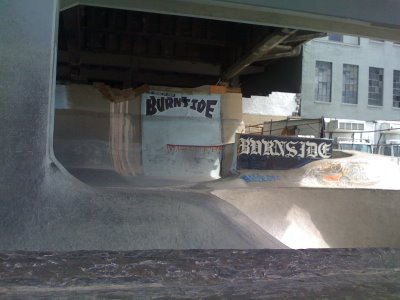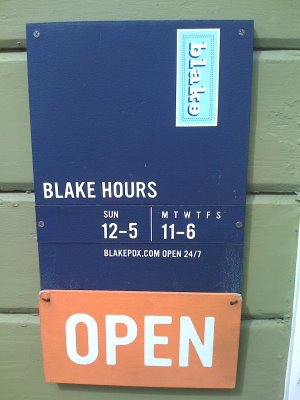 And I was going to do another post about our trip to Sonora, but instead I'm going to cram it in with this one and say I went to Sonora, CA for a couple days. So here's some photos and video....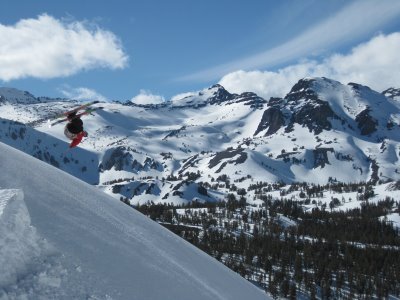 MASSIVE rodeo from Chris. I think he's about 3' off the ground. Huge.
This is Murph on his sled, cleaning up where we left off. He's showing Chris how it should be done.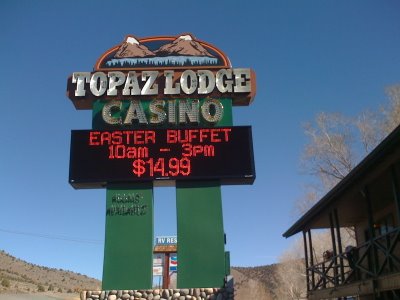 Couldn't ask for a better Easter meal.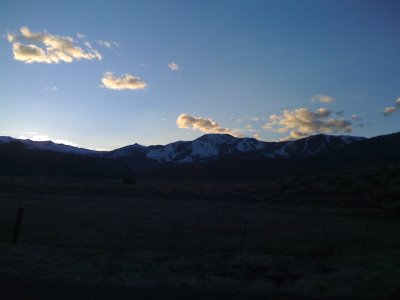 En Route America.