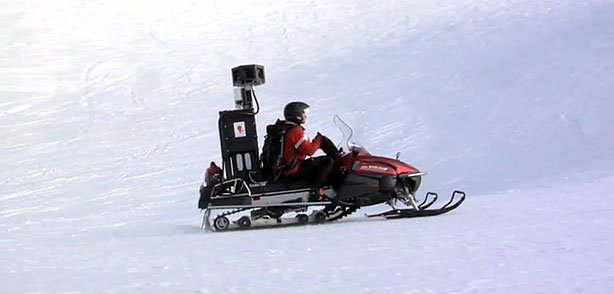 Google is everywhere. We all know it and we've all come to accept it. The introduction of Google Street View was pretty epic but at the same time wasn't that well received. That's been a few years now and since the Winter Olympics in 2010, Google have been hard at work with a snowmobile. So not only can you find your house on your street and marvel at how big your front door looks on the internet, but now you can go down your favourite ski run at your favourite resort.
Ok so it might not be your favourite run or your favourite resort right now as there's only 12 resorts that have been 'Googled'.
Check out this video
Related posts:Torin Yater-Wallace hits Buttermilk The little ripper has been at it again. He's just...
'Mini Brits' Festival Hits Norfolk This Weekend (12th & 13th) The 2009 British Snowboard and Freeski Tour kicks off in...
Friday at Freestyle.ch (alternative view) We just found this alternative and official edit of Fridays...