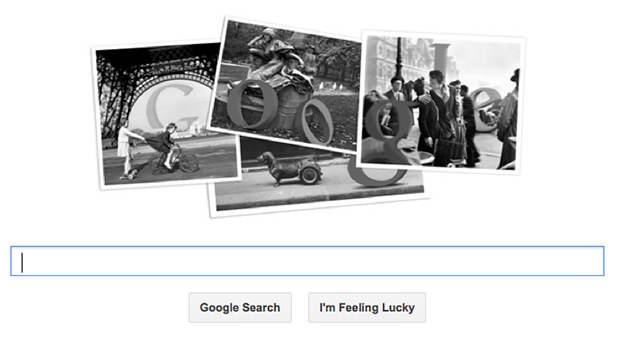 This past Saturday marked the centennial of French photographer Robert Doisneau, and Google celebrated with a creative photo doodle on its home page. Doisneau is considered one of the fathers of photojournalism and street photography, alongside fellow French photographer Henri Cartier-Bresson.
Here's a slideshow with some of Doisneau's images:
His best known image is titled "Le Baiser de l'Hotel de Ville", and shows a young couple kissing on the streets of Paris in 1950. You can read more about that photo and the controversy surrounding it here.