I got my friends from home over for this weekend. Allways good to see them after a while. Lucky for us the weather was top notch! Good weather equals diving in the lake. Diving in the lake with a post-bbq equals good-times!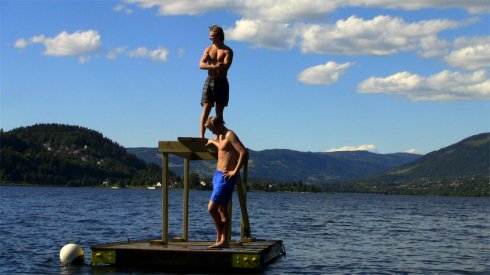 Checking out the ginormious jump-tower… Not really that high.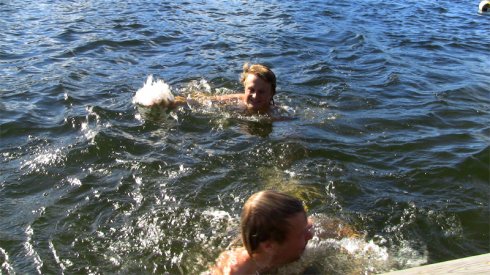 Sooo refreshing!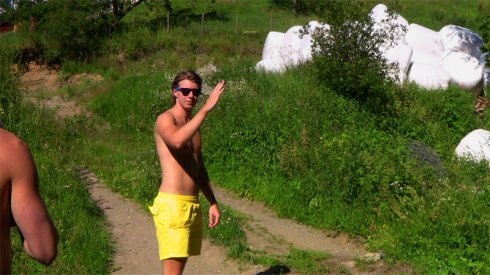 Even working on his tan.
BBQ on the balcony with a cold beer is never a bad thing when the sun is kicking in!
Probably going out for a quicky to check out the nightlife, see yaa.