That's right...the GoPro Hero HD camera is here, it's legit, and we want to get you set up with a new rig. That's why from now until January 31st, 2010, Newschoolers and GoPro will be giving away 3 HD Helmet HERO packages & 1 additional mounting accessory of your choice every single week!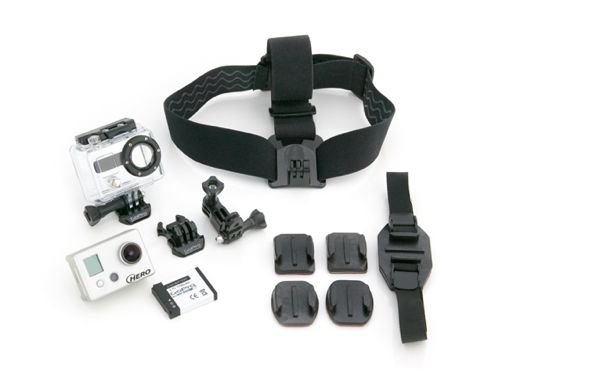 The HD Helmet HERO Package includes:
· 1 HD HERO Camera (5 megapixel)
· 1 Rechargeable 1100 mAh Lithium-Ion Battery
· 1 Waterproof Quick-Release Housing (180/60 m)
· 1 Headlamp-Style Head Strap
· 1 Vented Helmet Strap
· 2 Curved, 3M Adhesive Mounts
· 2 Flat, 3M Adhesive Mounts
· 1 Three-Way Pivoting Side Arm Assembly
· 2 Quick-Release Buckles
· 1 USB Cable
· 1 Component Video (HDTV) Cable
· 1 Composite Video + Audio Out Cable
· One Year Warranty
This contest is super simple. All you have to do to win is take a photo that shows us where you plan to mount your HERO cam, and what activity you plan to film as soon as you get it (ie: a post-it note on your forehead while sitting on a ski lift, duct tape an old school SLR camera on your hat or helmet, etc). And don't be scared to make it obvious what mountain you represent either!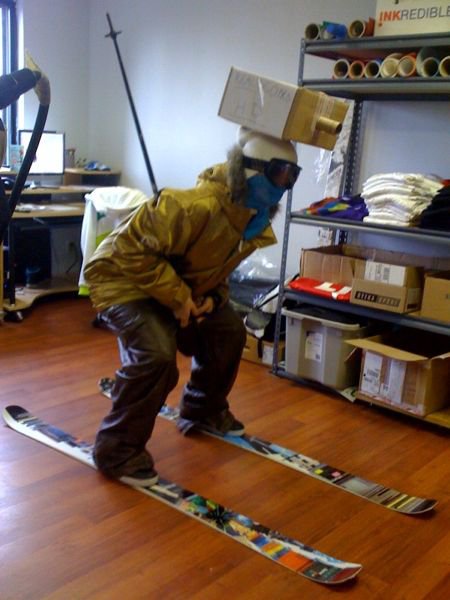 NS' own Jimmy Kerr displaying a perfect example of his "REAL" GoPro HD camera positioned exactly where it would be in real life. Check out that tuck!
Once you've snapped the photo, head on over to the GoPro Be a HERO contest section, and upload it. Simple right? Shouldn't take you more than a couple of minutes from start to finish, which is a lot better than working hours and hours to save up enough money to purchase one of these bad boys!

The Newschoolers staff will be picking three winners at the end of each week between now and January 31st, but we need your help narrowing it down. Vote for your favorite, and we'll pick the winners out of the top 10. Keep in mind that once you've won, you can't win again, but if you don't win, you can re-upload your entry (or submit a new one) once per round.
And in case if you're not familiar with what the GoPro camera is all about, check out this sick video that Tucker Perkins, Chris Farro and Abe Kislevitz made up at Mount Hood this past summer that shows what this camera can do...
So what are you waiting for? Head on over to the contest section right now, and enter to win yourself a free GoPro HD Helmet HERO Package!
Round 1 is now over, and here's the first three winners we've selected (based on creativity and how funny they are) who've scored themselves a GoPro HD Helmet HERO Package plus an additional accessory of their choice...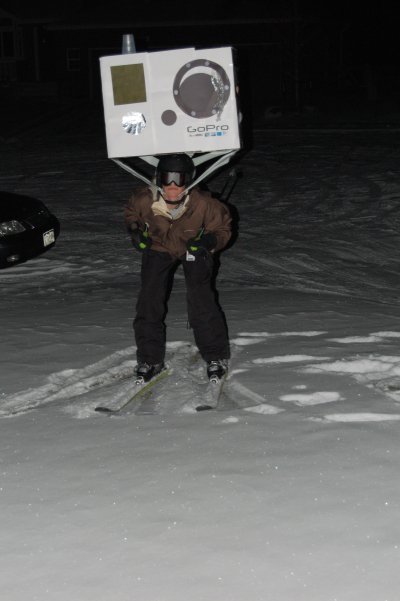 'Over-sized Steeze' by CarRamRod
"This is a over-sized replica of my GoPro HD camera. It is a little big for the chair lifts and doesn't stay on my helmet too well. I bet if I had a real GoPro HD helmet camera it would not only stay on my helmet, but also record video."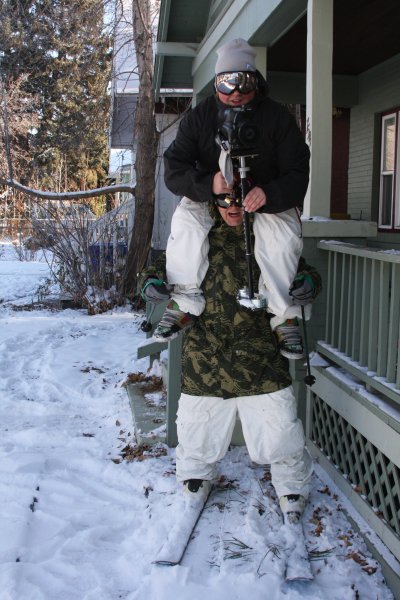 'GoHeath helmet cam' by titsLOL
"My current HD helmet cam set up is way too bulky and heavy, and park city makes me buy a lift ticket for it whenever I want to film! I really need something small enough to sneak past park city, and if I could ever recover from this scoliosis that would be awesome too."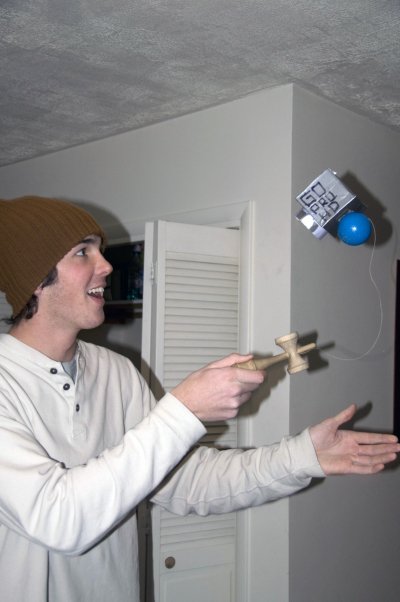 'Kendama Cam' by JonnyDurst1
"Go Pro would take kendama edits to a whole new level."