An eager group of freeski and snowboard girls arrived from all corners of the globe to the huge snow castle set up in Livigno, Italy for the first day of the Suzuki Nine Queens presented by O'Neill. The event has now officially kicked off with the girls testing out the many different obstacles of the "il Castello" at Mottolino Fun Mountain. Check out the GoPro Course Check edit.
The sun popped in and out of the snow clouds creating moments of stunning light as the girls sessioned the 20 meter kicker till sunset. Isabel Derungs (SUI) was stoked after the day of riding, "The course is pretty incredible, there are so many options. I had some runs through the pipe, hit the axe box and the kicker. I really liked the course, the shapers will tweak the kicker a bit to make it exactly as we like. I love the vibe with all the riders and I'm looking forward to the next few days." At this years event the queens are not only protagonists in front of the filmmakers and photographers lenses, but will also be filming with their GoPro. Norwegian Grete Eliasson was already getting creative, "Katie Summerhayes and I kept trying to pass the GoPro while hitting the axe box together, and we were so happy when we finally got it." Check out Emma Dahlström (SWE), Keri Herman (USA), Katie Summerhayes (GBR), Rebecca Torr (NZL) and Kjersti Ostgaard-Buaas (NOR) in the GoPro Course Check Video! With a smooth start the Suzuki Nine Queens presented by O'Neill will see various photo shoots the next few days and the public big air competition takes place Saturday 29th of March.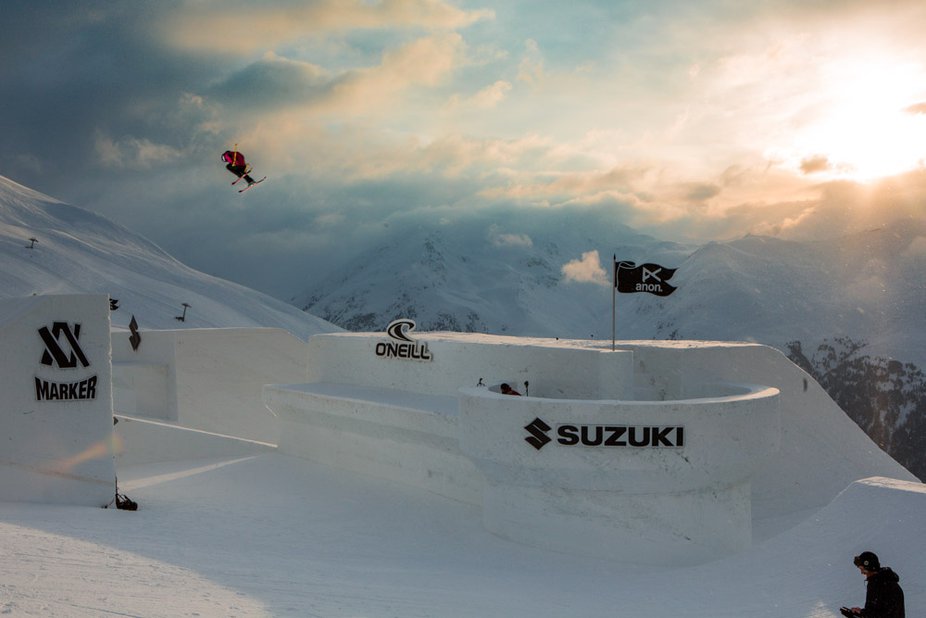 Freeski:
Eva Patscheider, AUT
Virginie Faivre, SUI
Katie Summerhayes, GBR
Kim Lamarre, CAN
Lisa Zimmermann, GER
Maude Raymond, CAN
Silvia Bertagna, ITA
Emma Dahlström, SWE
Grete Eliasson, NOR
Keri Herman, USA
Julia Krass, USA
Zuzana Stromková, SVK
Jamie Crane-Mauzy, USA
Anais Caradeux, FRA
The program at a glance:
PROGRAM AT A GLANCE:
March 26th–28th, non-public photo and film shoots
Saturday, March 29th, 10am–3pm: Big Air competition, 3pm: Prize giving
Sunday, March 30th from 10pm: Afterparty in Miky's Pub
Find further details about the event and the Wanna be a Queen Online Video Contest on http://www.ninequeens.com and on facebook http://www.facebook.com/ninequeens.