It was kind of windy yesterday, even too windy to hit the medium park-lane. We went to check out the new blue-park instead. Not a totally wasted two hours!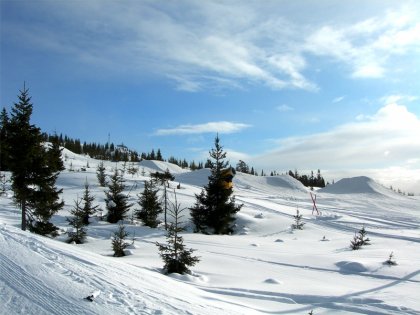 The weather was not an issue yetserday, the wind was. The blue-park was new of the year, with a lot of wide rail-boxes and tabletops/hips.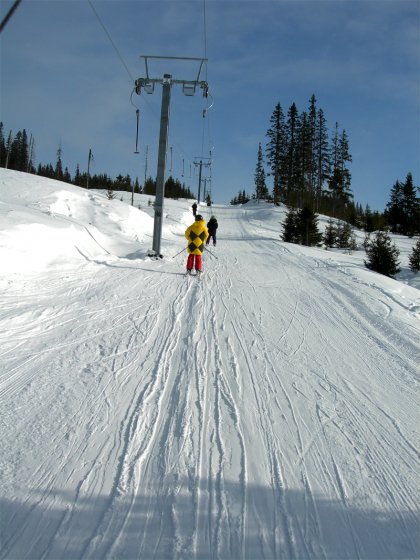 They even had a short park-lift too. Why couldn't they build the same thing in the main park? Effective skiing is what I like!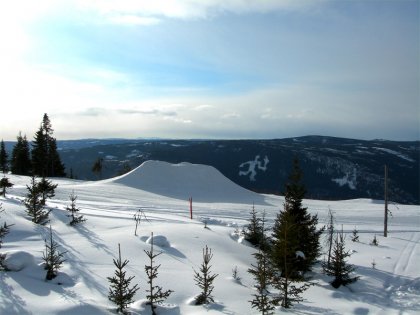 Superhip with the torch-guy in the background. Olympics 1994!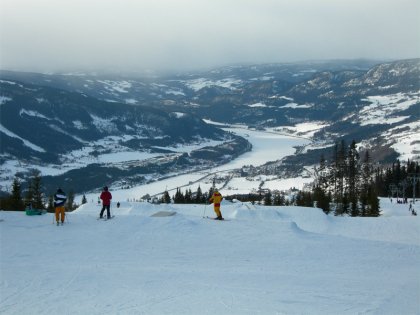 View from the top. I never get tired of this view. Epic backdrop for sure!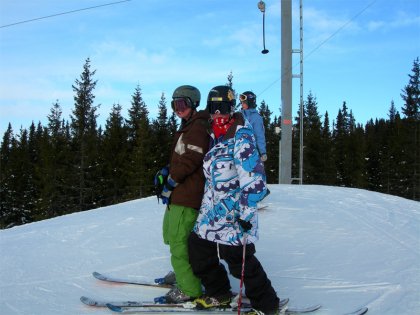 Me and Andreas. We bought the pitbike together this fall, if you haven't seen it, check out here: PITBIKE.
When you have this wide boxes to slide on, you tend to try more tricks than you are capable of. 270 front-switchups to backslide on the kinkbox, blind 360 switchup to blind 360 swup on the battleship and so on… I was pretty sore when I got home. The ground was all ice, and my back don't like crashing, especially not THIS much.