Words: Christine Wüthrich
Photos: Sébastien Anex
Laurent de Martin and Kim Lamarre have won the Glacier 3000 Invitational, one of the first competitions of the winter. The fourth annual event took place on the only glacier skiing area in the Bernese Oberland near Gstaad, Switzerland.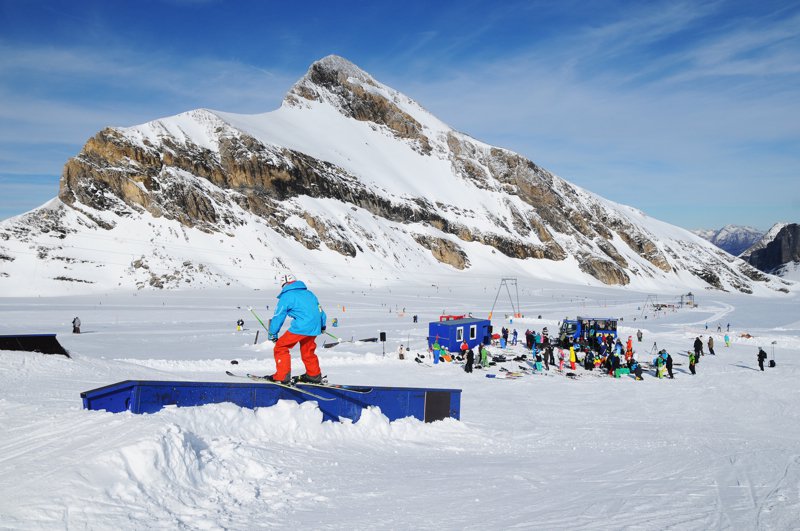 Twenty-three freeskiers from four different countries met on the big line at the Glacier 3000 Snow Park. As a result of some last minute rider cancellations and a program change (no qualifications for Swiss riders on Friday), 18 riders from Switzerland had a chance to directly participate in the competition. The competition gave participants a chance to personally assess their current skill level, and they fought hard by demonstrating their wide range of abilities.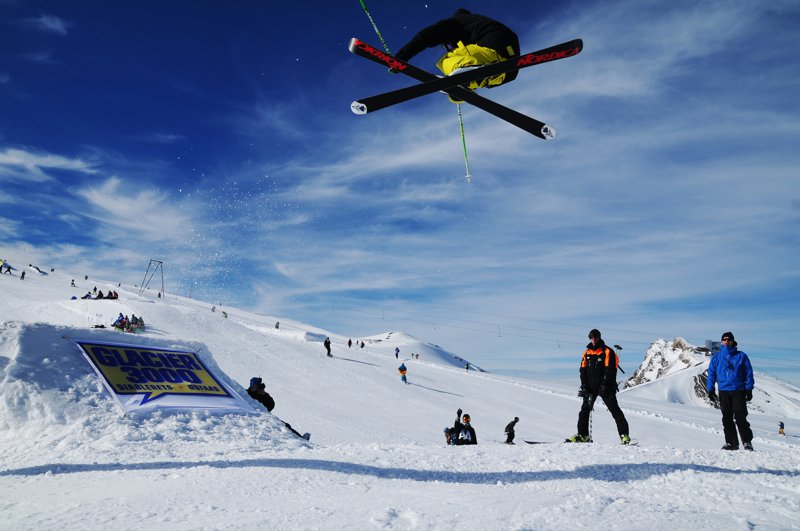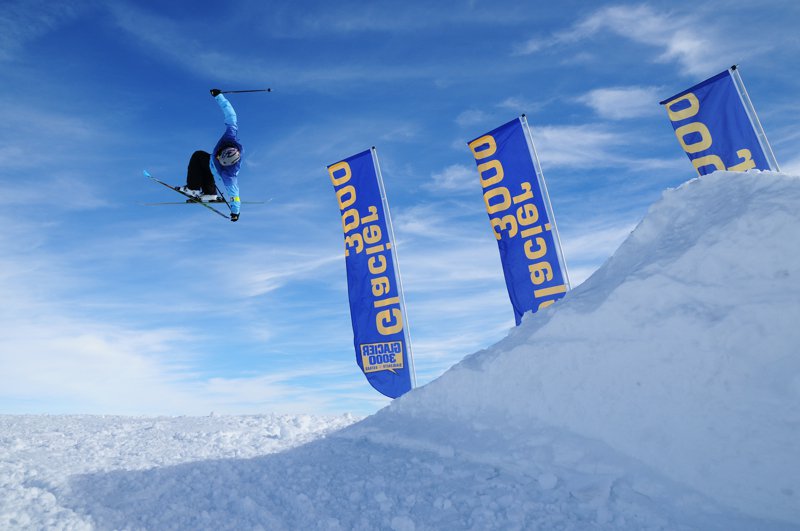 In the slopestyle contest each rider got two runs. Laurent de Martin was the rider with the highest number of points from the judges because of his outstanding second run, and therefore, he was crowned "King of Glacier 3000" and received 3,000 Swiss Francs in prize money. Just behind the 19 year-old Swiss rider were two Norwegian riders, Fridtjof Fredricsson in second place and Elvis Eidsvold Harsheim in third. The second best Swiss rider was Christian Bieri who finished in 5th place.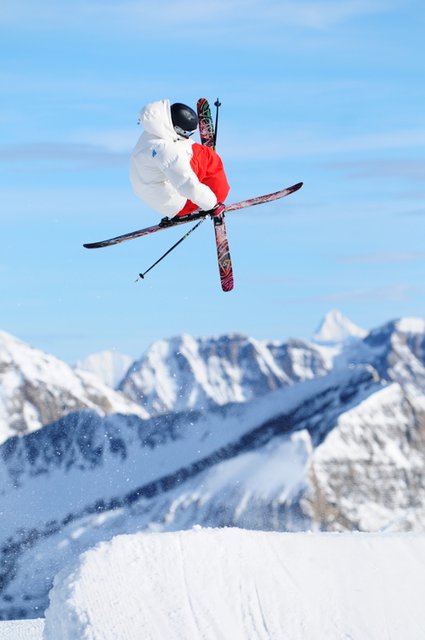 Elvis Eidsvold Harsheim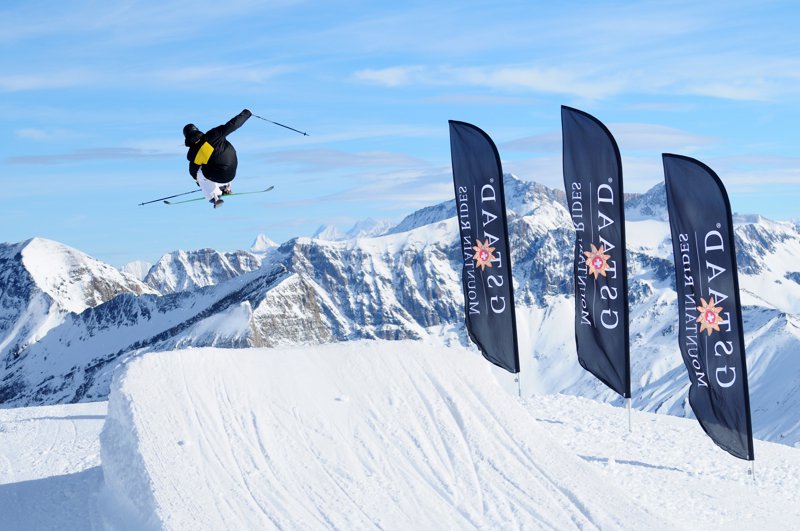 Fridtjof Fredricsson
"It was pretty windy and got a bit better during the contest," said de Martin. "I tried to jump as far as possible and to be stylish with good grabs. This is the second time I competed at the Glacier 3000 Invitational, and it's a perfect event to launch the contest season in Europe. I train quite a lot up here anyway."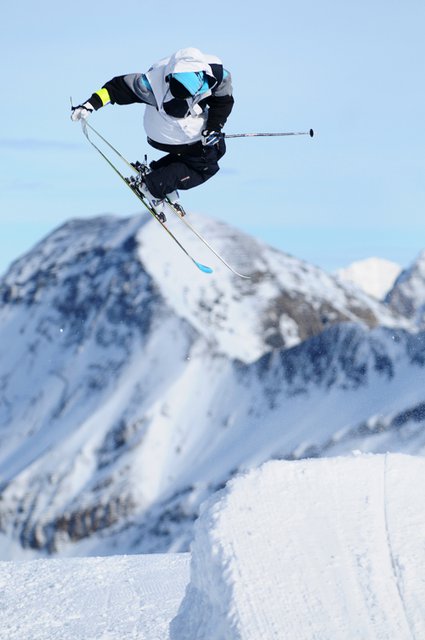 Laurent de Martin
For the first time there was also a ladies contest, which was won by Kim Lamarre from Canada. She was honored with the title "Princess of Glacier 3000" and received 1,000 Swiss Francs in prize money.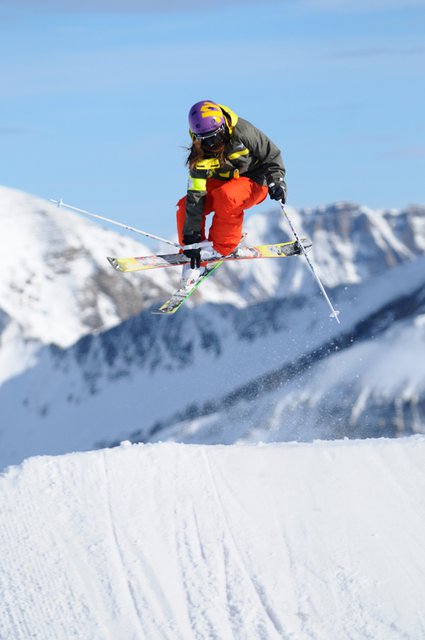 Nina Ragettli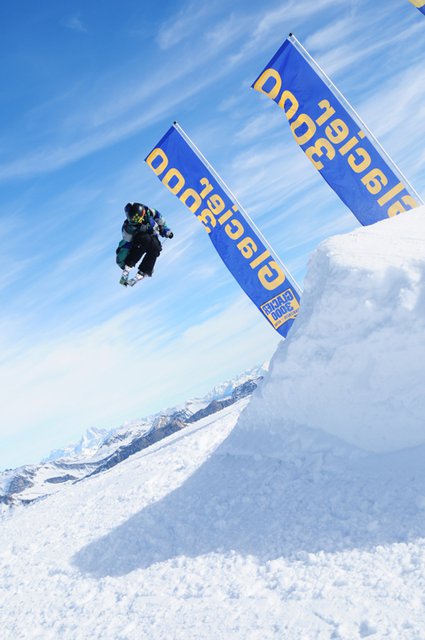 Kim Lamarre
A ton of spectators took advantage of the opportunity to come up and watch the event on the glacier and were able to enjoy the unique show that has led so many to become fascinated by freeskiing.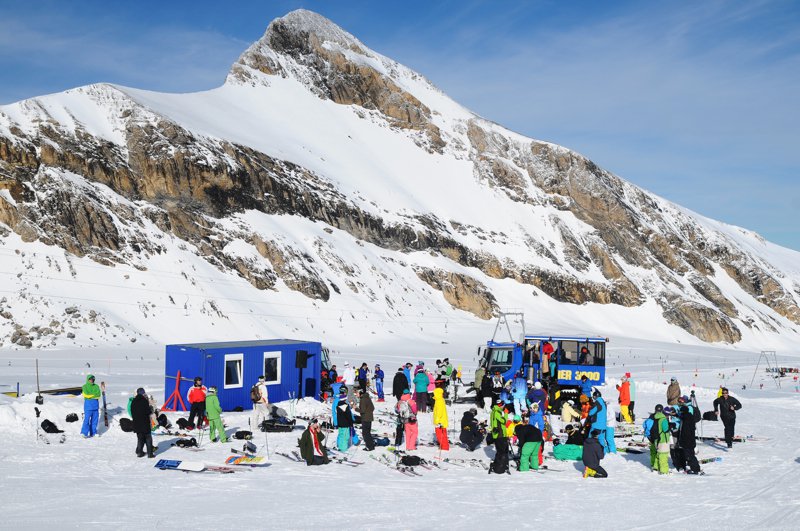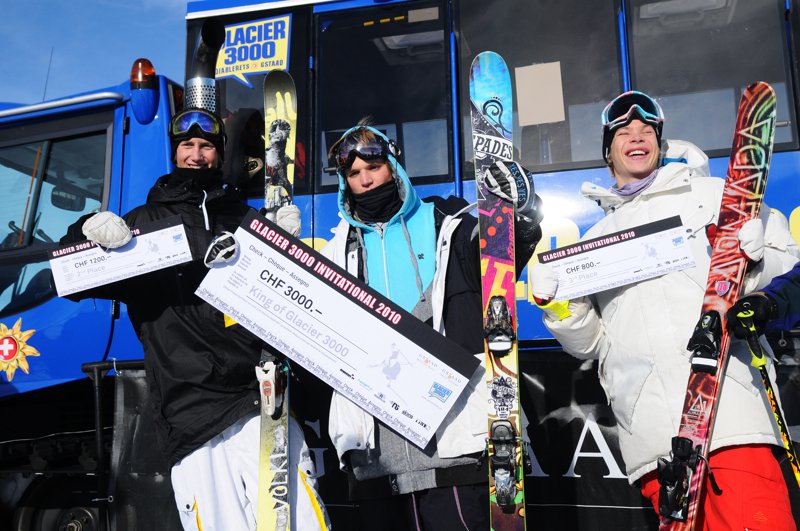 Fridtjof Fredricsson (2nd), Laurent de Martin (1st), Elvis Eidsvold Harsheim (3rd)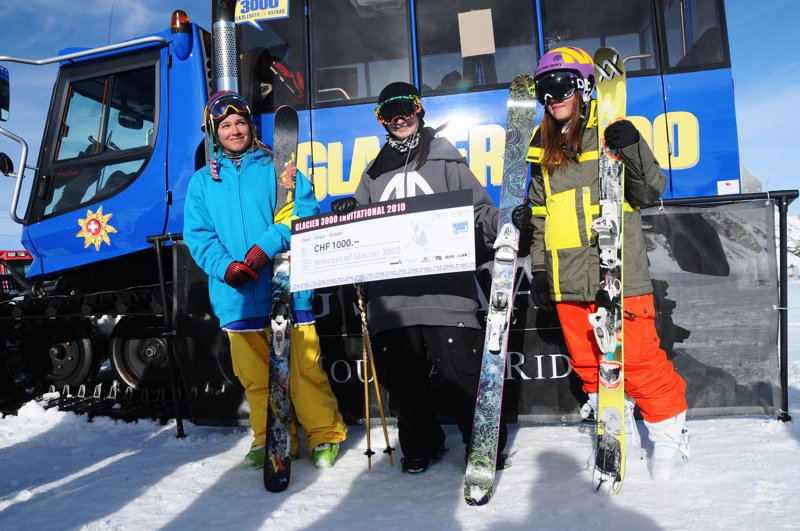 Ariana Tricomi (2nd), Kim Lamarre (1st), Nina Ragettli (3rd)