Went to Hafjell for a couple of hours today. I am still a little sick, and didn't feel well. When I was driving home Ida texted me and said there was this railjam just an hour from where I live, and I went over to check it out. Ida took a brake from school to join me, and that was kind of cool for once!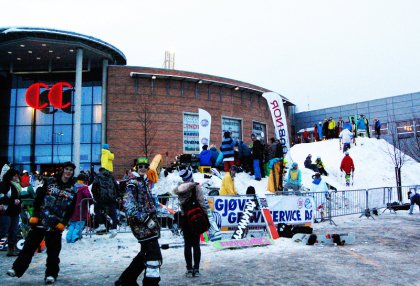 This is what the setup was like. Bunch of people and 1 x downbox or 1 x downrail! Good times!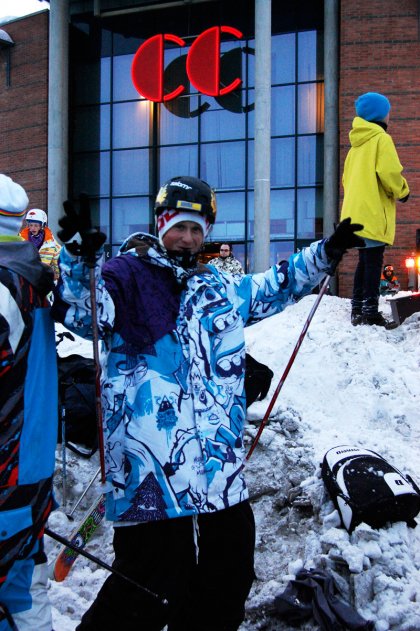 Yours truly stoked as allways! I really like to hit rails, and since the set-up wasn't scary it was tons of fun!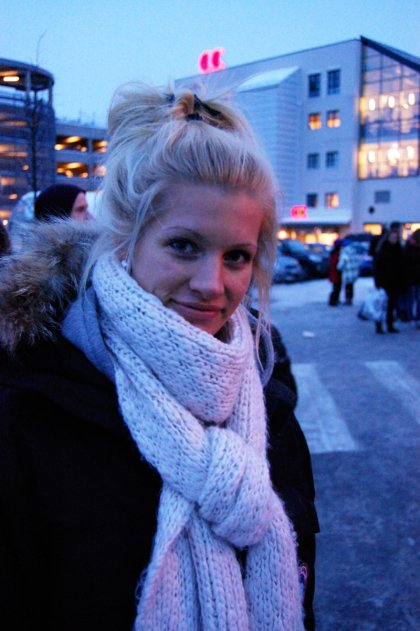 My number one idol and my number one fan. Ida joined me to shoot some photos and watch the comp. Supercool!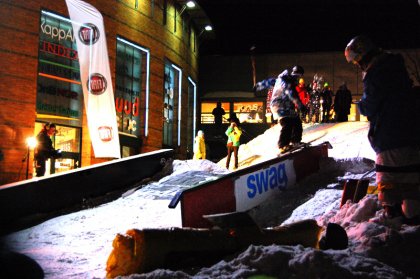 Me in the finals. Got 2nd all in all, Eirik Børresen won with the sickest skiing. The level of skiing was incredible. By all the tricks Eirik did, he had a lip 270 pretzel 270 on the downrail, really tiny kicker too! Some dude even tried 450 on the downrail. A lot of spinning, pretzeling and tricks were made, and I am impressed! People that think it's easy to ski against skiers in Norway better think twice! The level of skiing these days are HIGH!
Kind of tired right now, I think i'm going to sink into the couch and watch the olympics! YEAH!