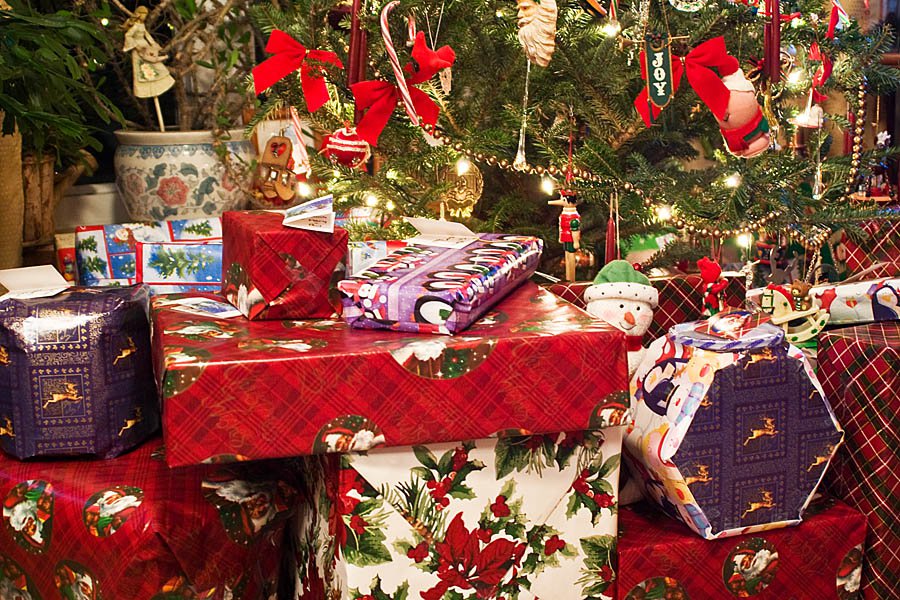 Think about it. When you're at the end of your days, would you rather have people say, "Wow, he really lived a great life" or "Boy, he sure had a lot of stuff"? Personally, I'd go for the former. Christmas gifts are great and all, but in the end, they're usually just a bunch of stuff. Now some of that stuff can help enable great experiences, like some sweet sk, board or outdoor gear, but wouldn't you rather just go straight for the experience? Fortunately there are lots of options in Colorado. Here's my list:
Park and Pipe Lessons – Give the gift of flight! Woodward at Copper is a year round snowboard and ski training camp dedicated to park and pipe progression. There are tons of different offerings: single day sessions, summer camps, indoor/outdoor, private lessons, holiday packages, you name it. I actually received a day session as a gift that I'll be using this season, so I can vouch for how cool of a gift this is. I'm gonna show those kids how an old man does it.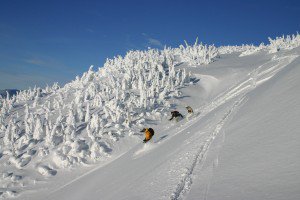 Cat Skiing – There are over 10 different cat skiing operations in Colorado operating throughout the state. Some are associated with resorts, and some are more out there on their own. What a phenomenal experience to give the gift of turns in untouched powder! Prices generally range from about $250 – $450 per day and they can usually accommodate skiers from intermediate to advanced. Here is a fantastic list of all the operations in Colorado from http://www.powderhounds.com
Heli Skiing – You know those commercials where someone wakes up Christmas morning to find a brand new BMW in their living room with a bow on it? Yeah, this would be for that target audience. Or, maybe you just save up all year for a great experience! Either way, heli skiing runs about $1,000/day and you can save a little on multi day packages. The only Colorado operations are Telluride HeliTrax and Silverton Mountain, but there are some in surrounding states of Wyoming, Utah and Idaho as well. And for those who don't gift wrap beamers, Silverton is one of the only places that will offer single heli runs for $159 per run!
Backcountry Touring – Another more affordable option is heli or cat accessed backcountry tours. More in the neighborhood of $250 per trip, a helicopter or snow cat will drop you off for a guided backcountry tour. Pretty sweet.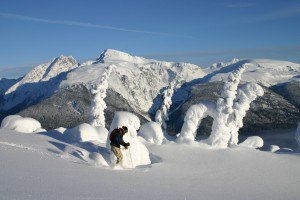 Lift Tickets – Back in the affordable neighborhood, give someone the opportunity to ski a new mountain. Liftopia has affordable tickets for almost every mountain in Colorado. Never been to Monarch, Durango, Steamboat, or Wolf Creek? Great mountains, great gifts.
Ski/Board Lessons – Yeah, we know your boyfriend thinks he's pretty awesome. Guess what? He could still benefit from a lesson. Every mountain has lessons with a broad range of packages.
Avalanche Class – Someone you know getting into backcountry? Get them a class. They'll love you for it. Check out the Colorado Avalanche Information Center Calendar for events in your area.
Hut Trip – The affordable way to go here would be to plan and schedule your own trip, but there are also guided trips that you can give, for example the Boulder Outdoor Center offers a bunch of guided Crested Butte hut trips ranging from $350 to $1,625.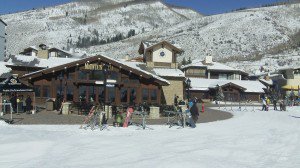 Weekend in the Mountains – This is a simple one. Just get someone a hotel night or two. If you're out of state, on the front range, or even in a ski town, you can always enjoy a night and hopefully some time on the slopes at a mountain or resort you haven't been to. Now with Groupon Getaways, you can find really cheap deals all over Colorado.
 
Unique Dining Experience – Give them a meal they'll never forget by dining on a mountain. A couple unique options are the Alpenglow Stube at Keystone, which is only accessible via Gondola, or Beano's Cabin at Beaver Creek where you ride a sleigh pulled by a snow cat.
Any of these would be great gifts that would be extremely appreciated by your favorite skier or boarder. Wouldn't you rather get an experience you'll remember for the rest of your life rather than a pair of socks*?
 
*Note to Mom and Dad, I can still use more ski socks for Christmas…