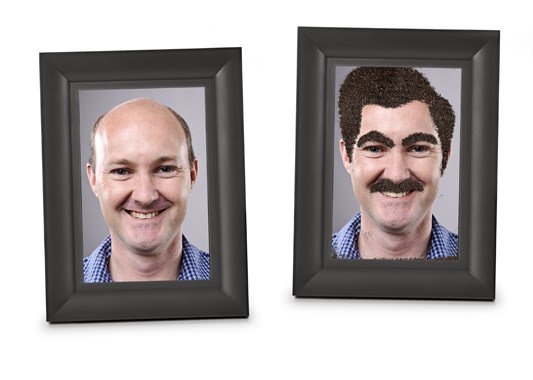 The Fuzzy Face Photo Frame is reminiscent of the classic children's toy, Wooly Willy, only applied to your most treasured family photos. Vendor Fred & Friends suggests:
Give your mom a mustache, hang a mullet on [your] ex-boyfriend, grow junior some sideburns. Simply insert any 4×6 photo and use the included magnetic wand to 'paint' with the iron filings.
You can "lock" the metal filings in after completing desired enhancements. Handy!
The frame is $19 from Fred & Friends.
Fuzzy Face Photo Frame (via Gizmodo)