If you're anything like us, you'll agree that gift shopping (especially for the skier who seems to have everything) can be tricky. Fear not because we put together a new gift guide that has you covered. We wanted to offer you some more unique gift suggestions for the skier in your life, and suggestions of gifts that will actually make their season better.
_
Give the gift of COMFORT with Intuition
Nothing is more important to a skier than a well-fitting ski boot. And if your giftee is complaining about their boots being uncomfortable, or for that matter, not offering them enough performance, then Intuition liners might be the answer. They fit in any boot and are easily moldable to your foot at home with the home fit kit. They offer a locked-in feeling and the most simple process of any aftermarket liner option. And they come in a huge variety of options to perfectly fit the skier in your life. We're huge fans of the Tour Wrap liner in any kind of crossover touring boot, offering a comfortable wrap fit with enough flexibility for tour. The Alpine Wrap is @Twig 's simple go-to, while the Downhill Tongue Liner is a great option for those of you who prefer the feel of a regular liner.

And then, for the perfect gift, there's the
Intuition booties
which are the equivalent of giving your feet a hug every time you put them on. Seriously, these things have to be felt to be believed and they squish down pretty good in a backpack, perfect for throwing in the backpack for the parking lot or the bar after shredding.

_
Give the gift of STEEZE with 4West
Well, actually one thing might be more important to skiers than comfort, and that's looking good (kidding but based on the fits you see on hill...).
Obviously, we're biased here but we are so stoked about how the new NSx4West track pants came out and we think they'd make a great gift for yourself or the NSer in your life. The white colourway of the 4West pant is insane too and they're super affordable, so what are you waiting for?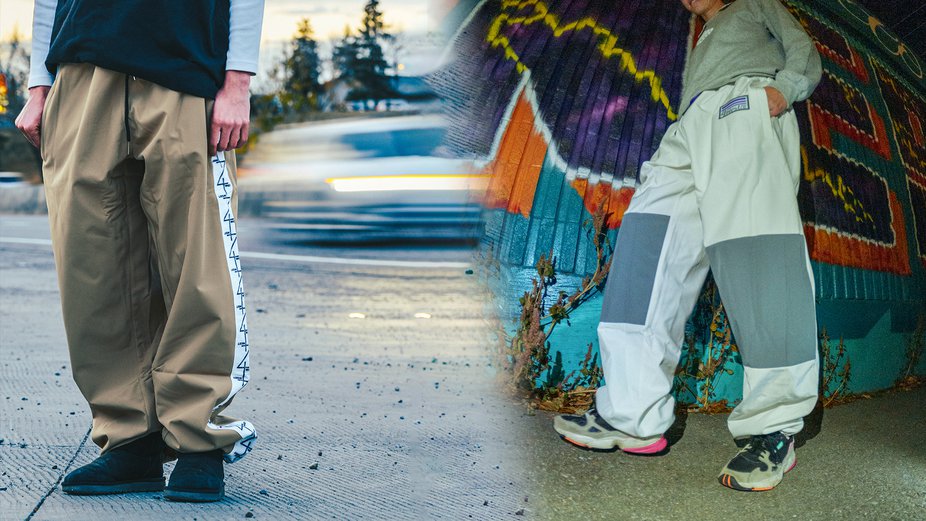 _
Give the gift of FREEDOM with Daymaker
Sometimes it's nice just to be able to get away from it all and, unless you're buying someone a sled as a gift (fair play if so), perhaps the best way to give that to someone is with a touring setup. Daymaker is the easiest way to get started with ski touring, and between their Classic and Tekdapter offerings, they fit every ski boot and binding combo out there with no need for a remount or any new gear (except some skins). They're a great option for someone who has a big quiver of skis and wants to take different options out on different days. The new tech adapters allow for a true pin touring experience without the undeniable inconvenience of having to ride pin bindings on the downhill too. We like to pair them Daymaker with the Tyrolia Attacks for an affordable, performance touring option.

_
Give the gift of SURPRISE with Season Eqpt.
It's kinda a no-brainer that skis are a great gift for the skier in your life. However, it's fair to say there are a lot to choose from and many good options. But if you want to surprise your skier with something genuinely different, we'd recommend Season Eqpt. We've tested pretty much the entire Season lineup in the past couple of seasons and while they might not have flashy topsheets, or even be particularly 'cool', they have some of the most unique shaping and character of any skis on the market right now. The Kin is a laughably fun jib ski that rails short turns. The Nexus is practically a carving ski on groomers while handling powder with aplomb and the Pass manages to be a versatile all-mountain option despite being 116mm underfoot. We'd definitely recommend getting on a pair if you can, or sharing the gift of surprise with a friend.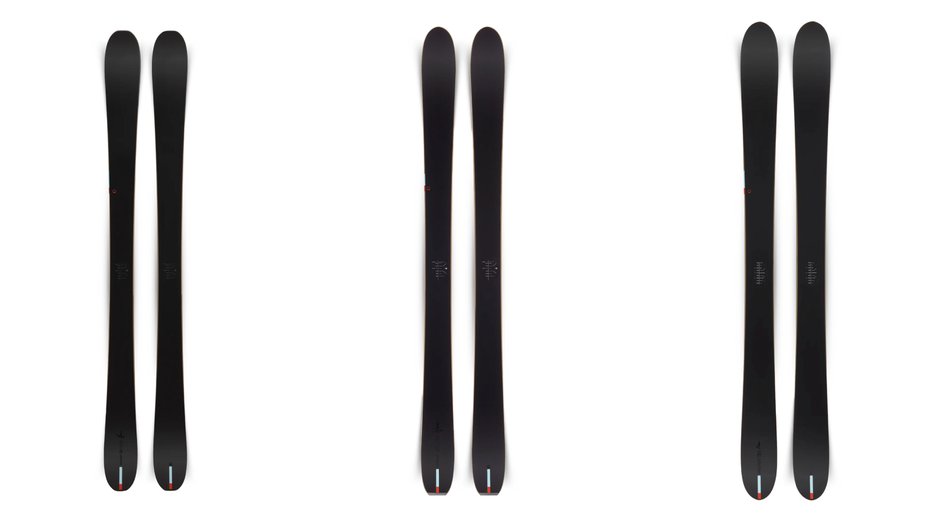 _
Give the gift of STAMINA with Dissent
Ok, so we can't actually promise these will deliver more stamina across the board... but these socks might just help you ski more confidently and for longer days. Our favorites are the IQ Fit Hybrid because the merino wool puts off that Andy Parry stank for a few days at least, yet the socks still hold their compression indefinitely as far as we can tell. It might be a bit cliché to give socks as a gift, but these are the one pair your partner or Secret Sant-ee might actually be grateful for...

_
Give the gift of CLASS with Dark Forest
Jeff Curry has been a staple of the ski industry longer than most of us have been around, see older episodes of Traveling Circus for proof. More recently, he's honed in on the craft of leatherworking, offering handmade wallets and other goods from his company, Dark Forest USA. Built from high-quality leather, Dark Forest products are backed with a lifetime warranty. Support a small maker, while gifting to yourself (or your dad) the last wallet they'll ever need.