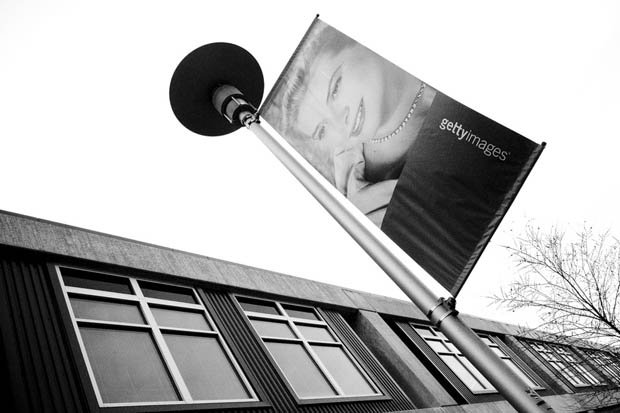 Photo agency Getty Images is on the auction block, in a second round of bids that are climbing towards $4 billion for a potential sale. Investment firm KKR & Co. and private equity investment firm TPG are on the list of at least five interested bidders, the Wall Street Journal reports.
The WSJ also noted that according to unnamed sources, Getty Images is considering an initial public offering on top of the sale, but "plans are on the back burner, given the level of interest in the company."
Getty Images, founded in 2005, was taken private by buyout firm Hellman & Friedman in 2008, in which the company was valued at $2.4 billion.
The $4 billion bid is large, the WSJ said, but it may not go up much higher:
At around $4 billion, a Getty deal would be among the larger private-equity transactions this year. Investment bankers say credit is available at reasonable interest rates, but buyout firms still need to put up around 30% of a deal's value in cash, which limits their ability to pursue very large deals. Unlike during the boom years before the financial crisis, private-equity firms are joining forces with each other less, which also limits their ability to chase deals above $5 billion.
Getty Draws Initial Bids in Auction of $4 Billion (via A Photo Editor)
Image credit: Getty Images by Thomas Hawk