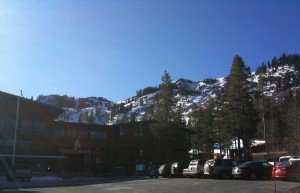 Over the last few weeks, we've been getting everything ready for Opening Day. The excitement and anticipation has been high, and now the big day is upon us!
Since November 21, our snowmaking team has been working around the clock to help out where Mother Nature hasn't been so kind. What you'll ski/ride on tomorrow is the result of 13.2 million gallons of water being transformed into snow. A huge thanks goes out to our crew for making it happen.
As far as lifts go, we'll be opening with Meadow and Roundhouse lifts. Roundhouse was getting warmed up today and it looked in great shape, if I do say so myself.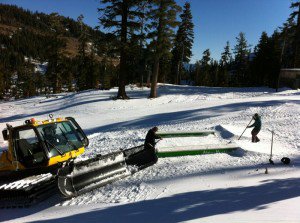 Also, a huge thanks goes out to Snow Park Technologies and Jonahs for working hard on getting some features ready for everyone. They just let us know that we'll have 3 rails, 6 jibs, 1 signature ball jib and 1 small jump ready for you tomorrow.