Tonight I agreed to be a canidate for getting pied by my campers.  To be honest it was fun, until the whip cream started to smell like curdled milk.  My campers got a kick out of it for sure, and I had fun chasing around my campers after I looked like milk monster.
I got a sweet video to go along with the photos this time, its Sagavision at its finest.  I don't want to ever do this again, my campers are really going to have to talk me into it if it is going to go down again.  I need to go shower again to get this stink out.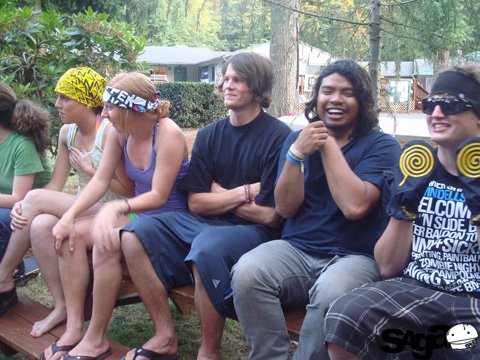 Before the Pie Thowing fiasco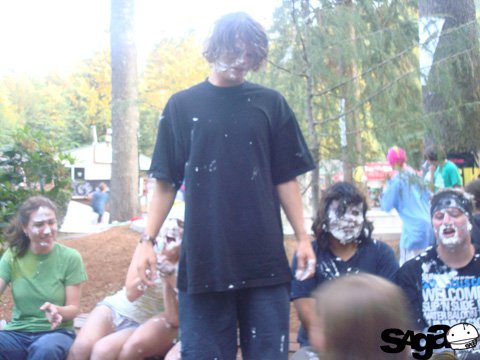 I won't stand for this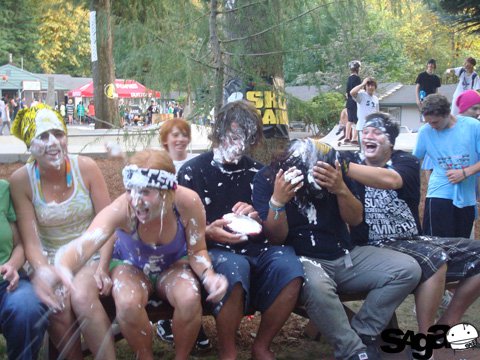 The insanity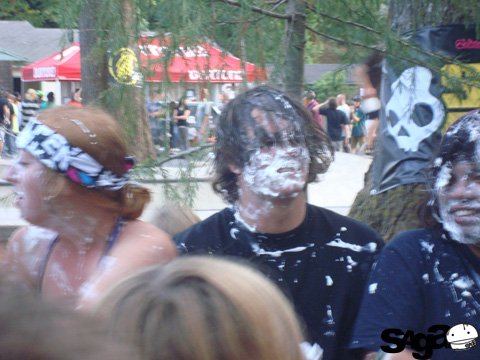 I look like Jason
ÂÂ
And for the video~!