http://www.newschoolers.com/watch/782236.0/iF3-London-Teaser
IF3 London went off with a bang last year, and this year is going to be bigger and better. Hundreds of skiers from all over the UK will be hitting the Clapham Grand on Thursday night to meet the pros, watch some ski porn and party in true British apres ski style. The films themselves are all bangers, I got a chance to check them out at IF3 Montreal and you're in for a treat. The Legs Of Steel boys are headlining the show, presenting their film on stage and signing whatever body parts you dare show. Those guys both know how to make an epic ski movie and how to party afterwards.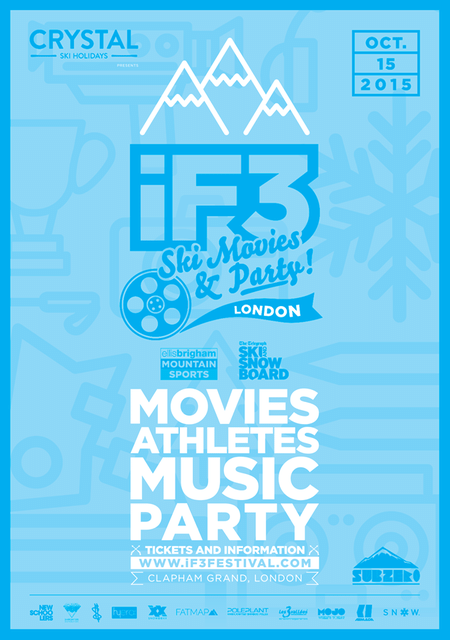 Will Wesson, Andy Parry and Sami Ortlieb will be there to show of the new Traveling Circus film Fried Ice and also bow to your requests of a signing nature. They're on the road now on the Tell A Friend Tour in the UK so check that out too if you get a chance. If the potential aroma of them having been in a van all week doesn't draw you in, then hopefully the films, free product and massive pissup will.
I'm going to leave it at that. Come on down, watch some films, throw some shapes and if you see me, maybe ask me for some NS stickers. Here's some shots of last year to get you stoked. See you there!
Facebook: https://www.facebook.com/events/139455603060179/