Exactly one month ago, our friends at Skis.com teamed up with Line Skis to host a hilarious contest, Get Photoshopped!
The rules of the contest were simple. Take a photo of you doing your best (or worst) trick and photoshop it into something rad for your chance to win a pair of 2012 Line Sir Francis Bacon's courtesy of Line Skis! Needless to say, there were some pretty hilarious entries over the course of the last month, to the point that Skis.com decided to hook up 2nd and 3rd place with $100 and $50 gift certificates.
So without further ado, here's the top three entries from Get Photoshopped!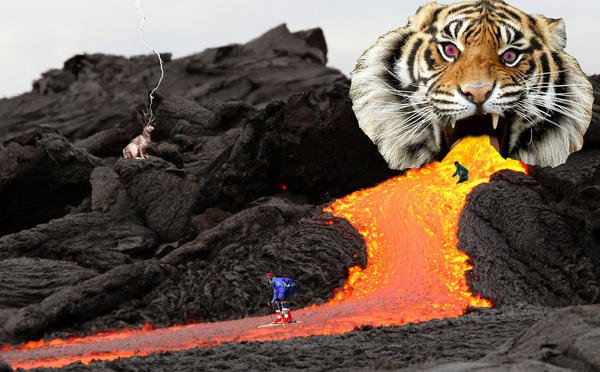 Congratulations to username ooskibob! You've won the Get Photshopped! contest a pair of 2012 Line Sir Francis Bacon's with your amazing entry, Tiger Lava Mountain.
2nd place goes to username gwill819, who has won a $100 gift certificate from Skis.com for his beautiful photo work on his entry, Look Into My Eyes.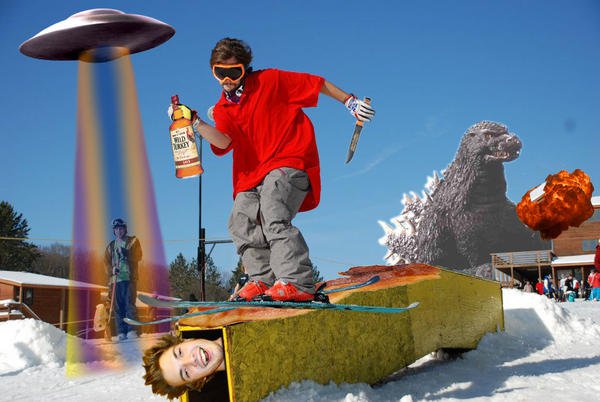 And last but not least, 3rd place (and a $50 gift certificate from Skis.com) goes to username midnightDOLPHIN for his absolutely hilarious entry, Ski brule.
Congratulations to the top three, and on behalf of everyone at Skis.com, Line Skis and Newschoolers, thanks to everyone who participated in this awesome contest!