When I am writing this I am back in Oslo after a very long day on Salomon Jib Academy at Geilo.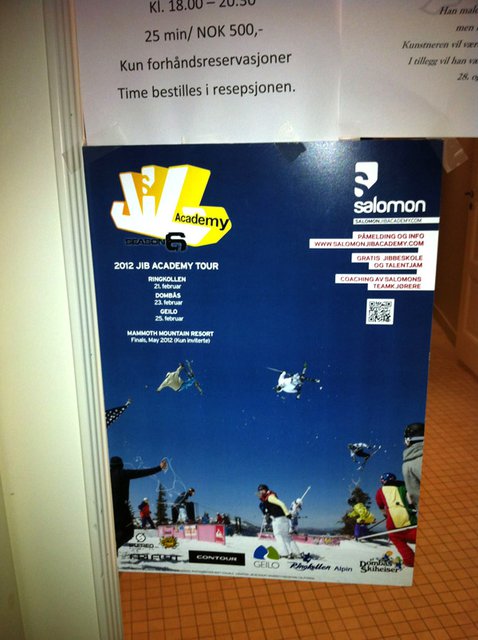 Just about 50 skiers was on for a good session in the wind at Geilo, good thing it calmed during the day.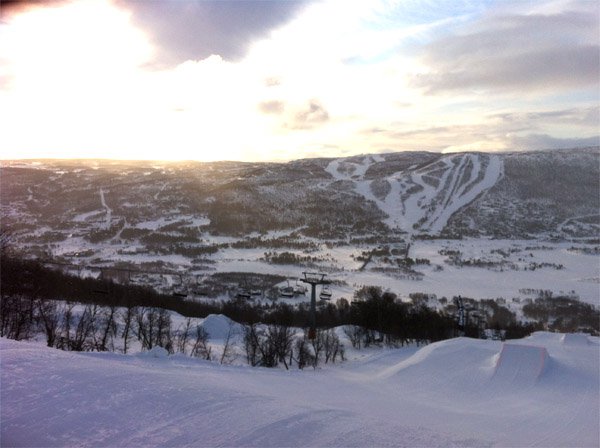 Early morning in the Geilo park.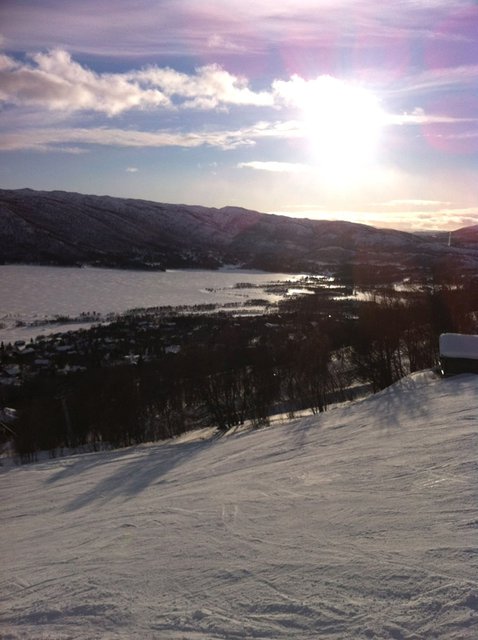 Picture is taken in the afternoon. No wind and sunny weather. Me like.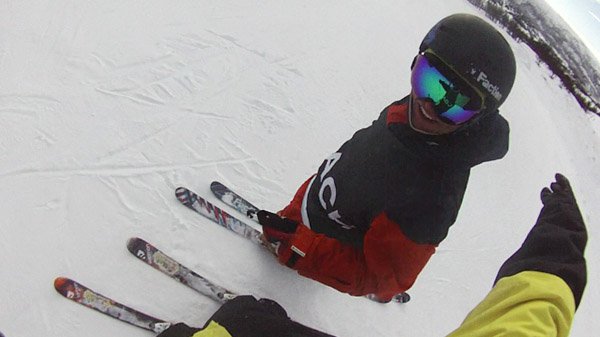 Got a manhug from the Swedish too, Oskar Pedersen. Fun week skiing with this guy.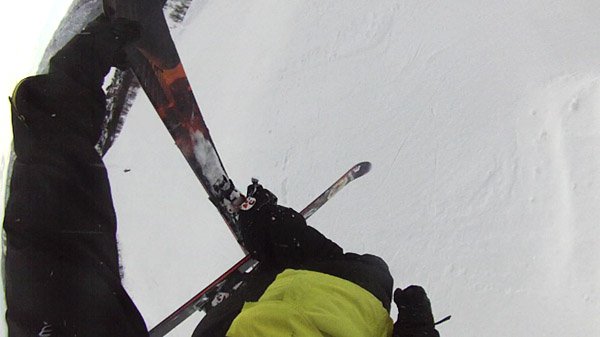 Got a few laps with the Contour today as well. Looked like the skiers had fun skiing today, really inspiring to see so many up and coming riders all over Norway!
After finishing off two good days in Geilo we headed back to Oslo by car. 4 hours with my team-manager Elling. Fun week in different resorts. Good news is that I got a confirmation-email for Austrian Freeski Open in two weeks. Should be super-awesome!
My flight back to Trondheim is at 14.50 tomorrow in the afternoon. Should be nice with a day off.
peace, S.