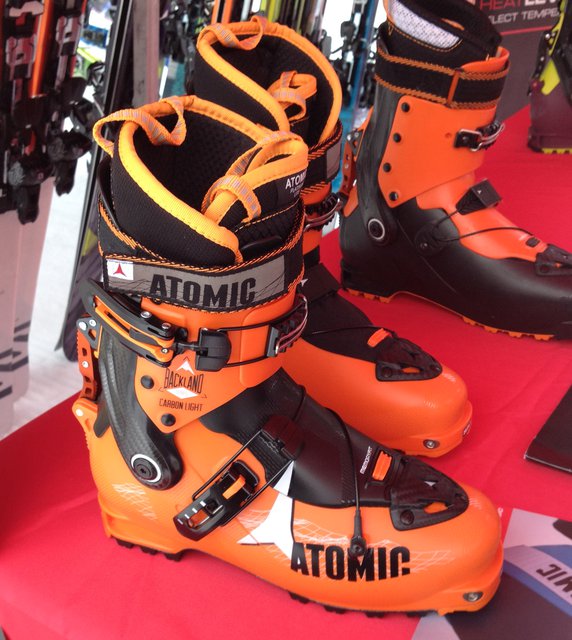 By this point I'm sure most people have seen the information flying around about the Backland. There are some pretty big claims being made by atomic and a lot of people myself included were interested to see how the new boots would perform.
I only had chance to do a few laps in the boots today so this is more just a preview of the boot. I will hopefully be getting them back to do a more in depth review.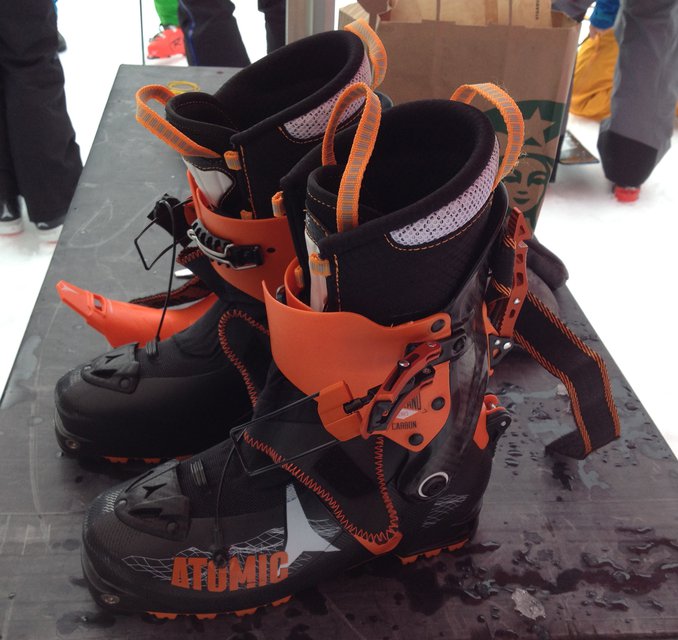 The pair I would be trying were the Backland Carbon. These are not the super light version but are still incredibly light. Its hard to get across just how light they are, it still surprises me every time I pick them up.
I was given a quick lesson on how to put them on, this may sound strange but they are a bit different to anything I have used. The tongue was removed and the boot put into walk mode and I pulled it on. Instantly I was impressed by how natural the fit felt. The shell uses a 98mm last and I expected a tight fit but It fit me well. The heel was a little tight for me, but the shell is memory fit so this should be easy to fix.
I left the tongues off but did the buckles as you would if you were doing a long ascent and went for a walk. These boots are crazy, they do not feel like ski boots. I have worn hiking boots with less range of motion.
I added the tongues and the range of motion was still far better then most current options on the market. So the boots can walk but can they ski.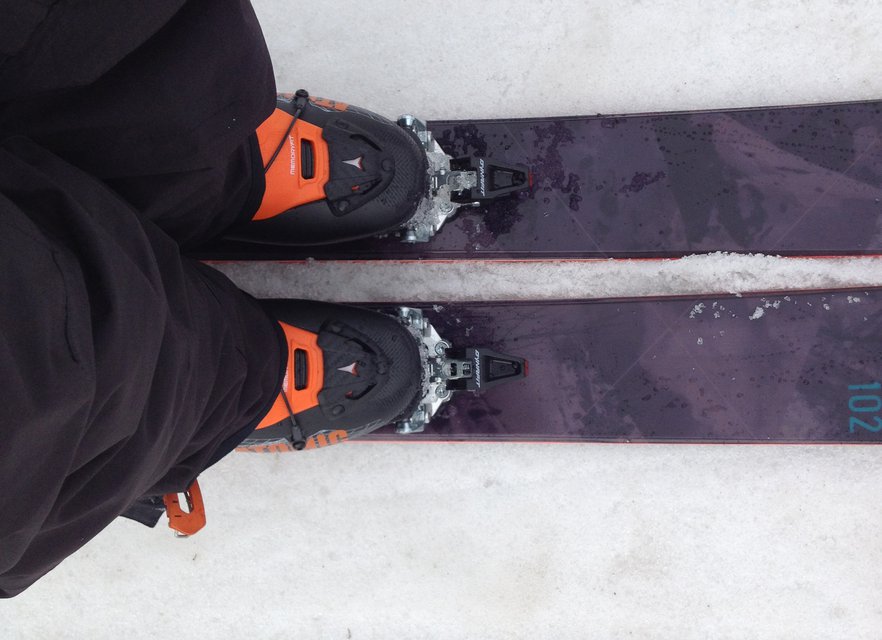 This would be my first ever run on a tech binding so after a quick lesson I headed up to see what I had let myself in for. My first few turns were more just to see how the bindings felt but with the toes locked everything felt good so I let the brakes off and began to really try these boots.
The skis I was using were the Automatic 102 for the first few laps, then the Backland 85 for my last lap.
The cuff certainly has a different feeling to boots I am used to, but the later stiffness was there. You could really push into the cuff and drive the skis. I would compare them to a stiffer 110 boot maybe a soft 120.
Feeling confident on the setup, I decided I would duck into the park. I figured these boots would never have been anywhere near the park through the design process so I could christen them. I did not hit anything big I just did a few small jumps and boxes but this gave me confidence to really push this setup.
I headed up again and this time went for a run under Red chair. Certain sections got pretty steep and pushing the boots and skis hard I did notice some twister feeling. I don't think it was the boots though. I suspect it was play in the bindings I was feeling but not being familiar enough with tech setups I cant confirm this.
However at no times did I feel unstable or out of control. The walk mode is absolutely solid when locked and the cuff felt plenty supportive for me. I was really impressed with how the boot skied and would feel totally confident talking these into some bigger zones.
I will be getting these boots back hopefully to do a more in depth review involving what these boots were actually made for, walking but until then if you get the chance to check out these boots I seriously urge you to do so.