For the first time this season, the Gatorade Free Flow Tour teamed up with Newschoolers to host a winter Virtual Stop video contest specifically for freeskiers. A long month of riding, filming and editing came to fruition for the contestants this past week, when judges painstakingly chose the select videos that would earn a wildcard entry into the Gatorade Free Flow Tour Finals, and viewers decidedly chose their favorites to earn the Viewer's Choice Award.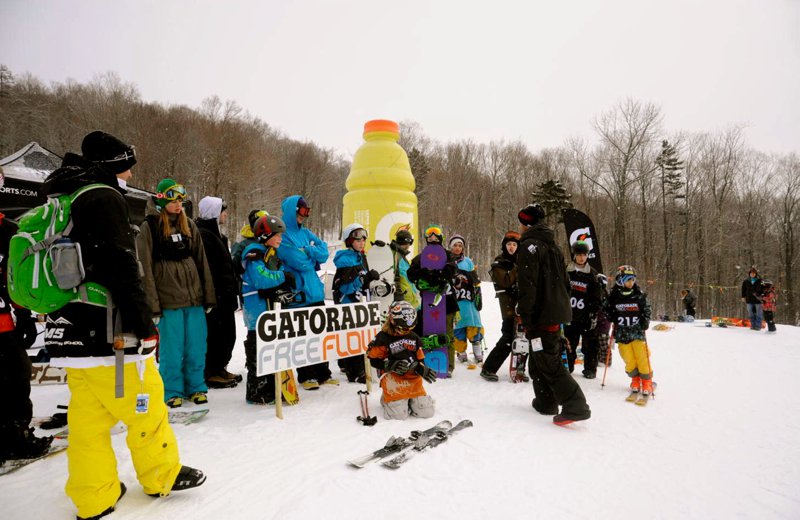 Competitive amateurs across the county were given the chance to submit two-minute videos showcasing their best freeski skills in hopes of earning a coveted wildcard into this year's Gatorade Free Flow Tour Finals. This season also witnessed the addition of a Viewer's Choice award, for exceptional videos that caught the eye of freeski enthusiasts.
 
Austin Torvinen's entry
 
Michael Briggs' entry
Earning a spot in the Finals was the clear objective of each and every one of the incredible edits that came through, but only two could earn the plane tickets to Utah. Taking the trip and competing to become a 2011 Champion are Austin Torvinen and Michael Briggs. Viewer's Choice winners taking home new sets of skis are Newschoolers members ESnake and Yan O'Brian.
ESnake Key-Breck entry
Yan O'Brian's entry

Check out the chosen videos for yourself, and see who will make their professional contest debut at the 2011-12 Winter Dew Tour at http://www.gatoradefreeflowtour.com.