Words & photos by The Gatorade Free Flow Tour
With the turning of the calendar, the third season of the Gatorade Free Flow Tour's winter series is finally upon us. Torin Yater-Wallace has exploded onto the scene ever since winning the tour in 2010, and while last year's set of champions try to follow his lead, it's time to start looking at what emerging stars could come out of 2012.


For those new to the tour, we'll back up a minute. In a nutshell, the Gatorade Free Flow Tour is a contest series open to amateur freeskiers 21 years old or younger. For the next four weekends, the tour will hold superpipe and slopestyle contests at great resorts across the country. The winners of each local stop are flown out to the final round, which is hosted at the final stop of the Winter Dew Tour. Winning the finals not only brings you some new prestige, it also gets you into next year's Winter Dew Tour. And hopefully it hooks you up with a few sponsors too.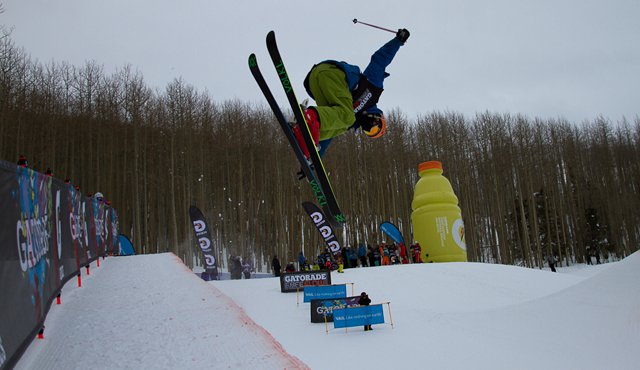 The Gatorade Free Flow Tour begins this weekend in Vail, Colorado!
The first stop of the season is at Vail Resort this weekend. Like snowbunnies to an après-ski happy hour, holding a contest in Colorado always seems to bring out the elite talent. Case in point: two of the three riders standing on the podium (Alex Ferreira, James Machon) at last year's superpipe finals showed up to the qualifier at Vail. And while they both slayed the Vail superpipe, neither of them actually won the contest – that honor belonged to Brian Kish.
 

So fast-forward now to 2011. Who are some skiers to watch out for in Sunday's superpipe finals? Part of what makes these contests so awesome is the progression we see at the am level from year-to-year. You just never know who's going to step up. With that in mind, here's a few names to stash away in the back of your mind – you just might see a few of them again when the contest recap comes out next week.


Austin Simonpietri
Broby Leeds, 17: He's a Vail local with four top-six finishes at local qualifiers in the last two years, including a win at Tyrol Basin in 2010. He went on to compete in Finals that year, finishing 7th. In December, he tried his hand at breaking into the pro ranks through the Winter Dew Tour's qualifiers in Breckenridge, Colorado

.
John Leonard, 17: He posted a 4th place finish at Jackson Hole last year, then went on to win the USSA Freestyle Junior Nationals in March.


Austin Simonpietri, 17: He qualified for last year's finals by winning a local stop at Sierra-at-Tahoe and proceeded to place a very respectable 4th in the main event against some tough competition. He also entered the Winter Dew Tour's qualifiers last month.


Cass Sheridan, 15: The Vail local is a former Junior Jam competitor who's recorded top four finishes in back-to-back years at local Gatorade Free Flow qualifiers since stepping up to compete with the big boys.


On the slopestyle side of things, our list of who to watch in Saturday's contest is highlighted by three young riders who got themselves a little taste of the good life last year when they earned their way into the Gatorade Free Flow Finals. You know these kids are hungry to get back, and you should never bet against that because the odds are that they will be throwing down hard.


Will Hibbs
Will Hibbs, 17: The Vermont native has entered all four local stops held in New England over the last two years, winning half of them and finishing top 3 in all of them. He's posted identical 5th place finishes in Finals both years. So he's clearly very consistent, plus he came within two spots of making it into the Winter Dew Tour through their qualifiers this year. And just to prove he's well rounded, he's filmed with Meatheads, so it's not like he's just killing it on the contest scene. All of this leads us to the following question: is 2012 the year he breaks through?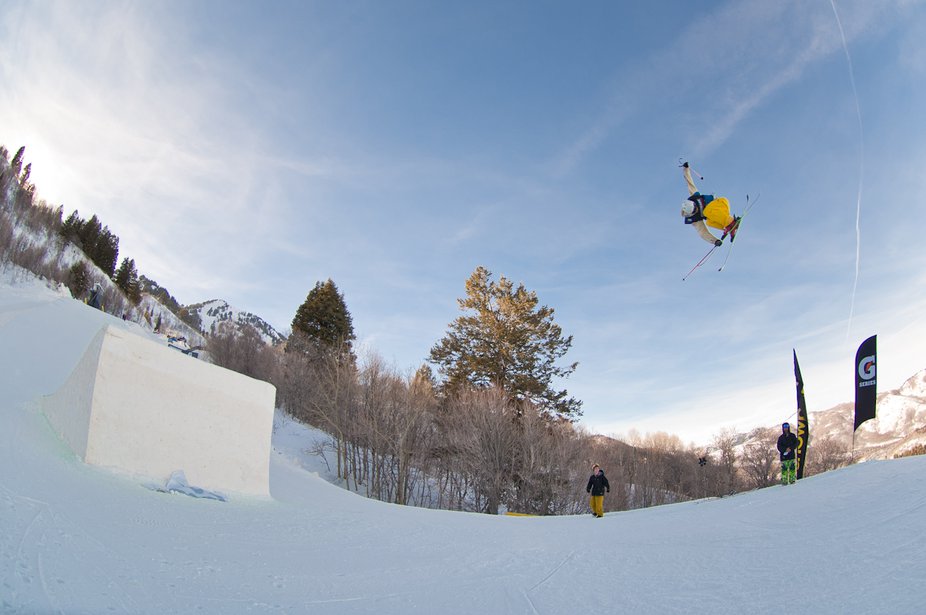 Cesar Rodriguez
Cesar Rodriguez, 19: He's already made a name for himself in the Tahoe contest scene, but stepped his game up big time last year, making it to finals and placing 4th.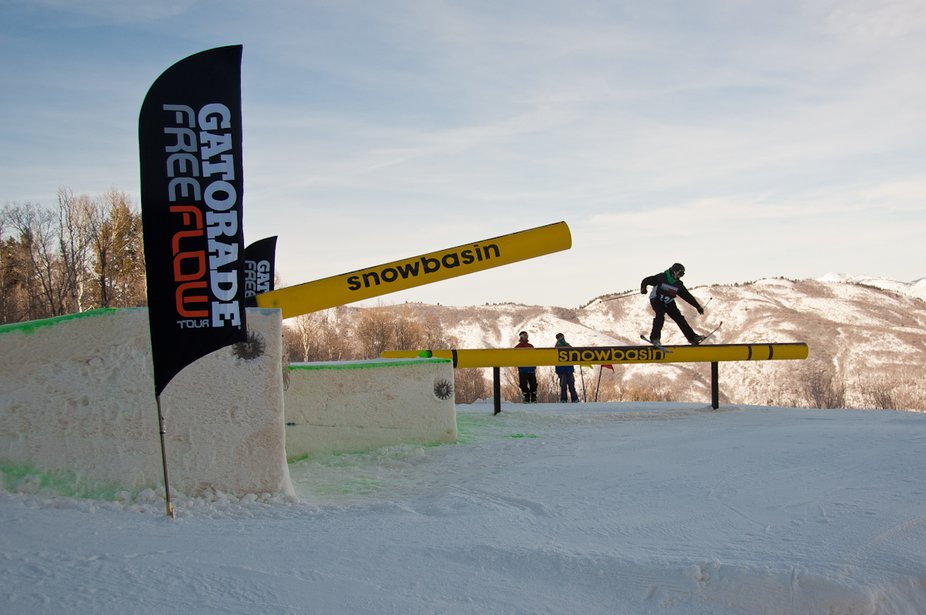 Ian Hamilton


Ian Hamilton, 19: The converted mogul skier finished a solid 6th in last year's main event.

So now maybe you're thinking "I could totally win one of these! Sign me up!" In that case, check out the 2012 schedule below for yourself and register on gatoradefreeflowtour.com.
 


We've also got a bit of good news – there's a shortcut here. You can make it to finals without ever showing up to a competition. Newschoolers is hosting a "Virtual Stop", and all you have to do is throw together your best video edit and upload it by clicking here. The best entries have a shot to earn wildcard status into this year's finals at Snowbasin. The deadline for entries is January 31st, so make sure you get working real soon if you want your shot at the 2012 title!

Click on the image above to enter The Gatorade Free Flow Tour Virtual Stop Video Contest!
On behalf of everyone at The Gatorade Free Flow Tour and Newschoolers, good luck to everyone who is planning on entering this year!