MT High marked the beginning of the west coast portion of the Winter Gatorade Free Flow Tour. Kids lined up early at registration, chomping at the bit for a spot in the MT Snow Finals.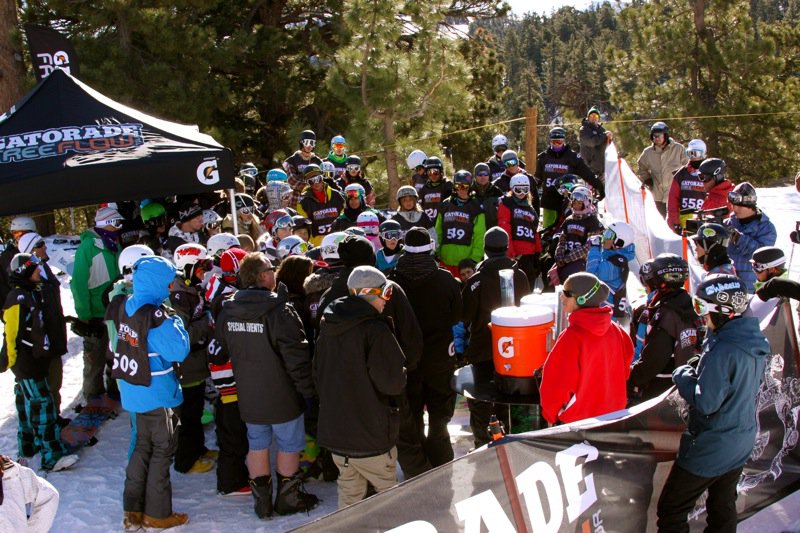 The Open Class freeskiers were the first to drop against bluebird skies and warming temps. Noah Wallace podiumed with a 3rd place finish stomping a 7 of the first jump, into a 9, then into a switch 9, and ending it with a lincoln loop off the wall launch.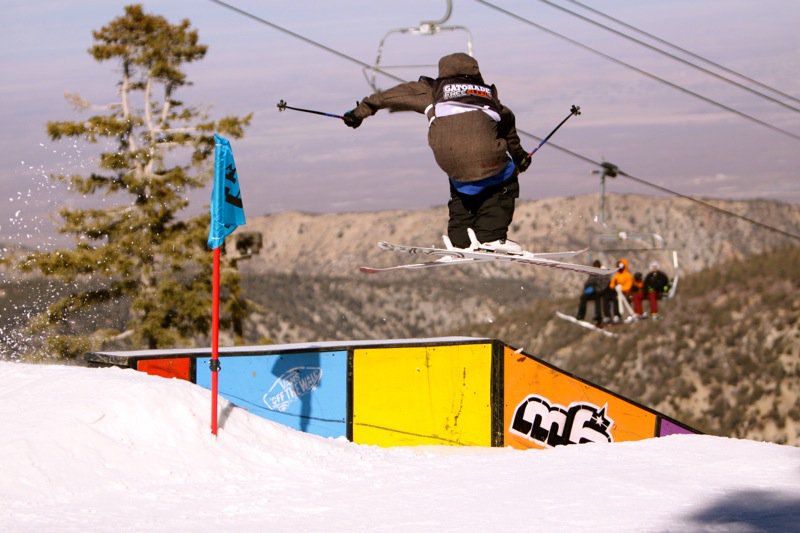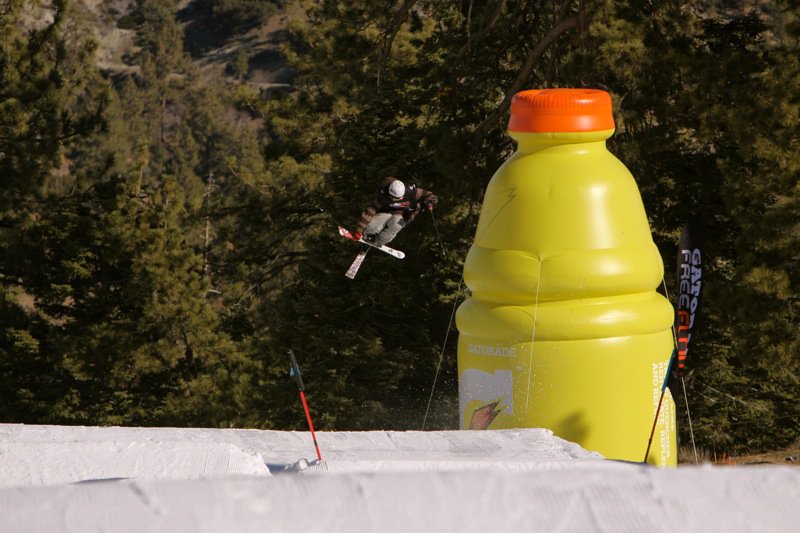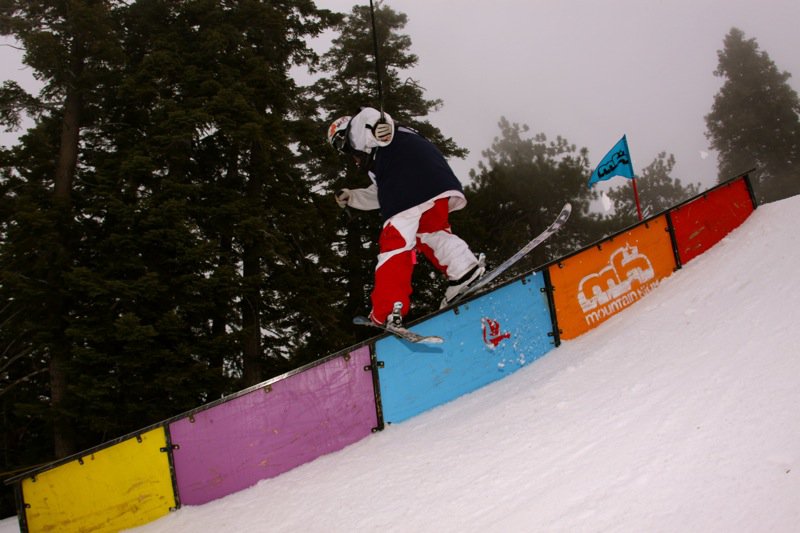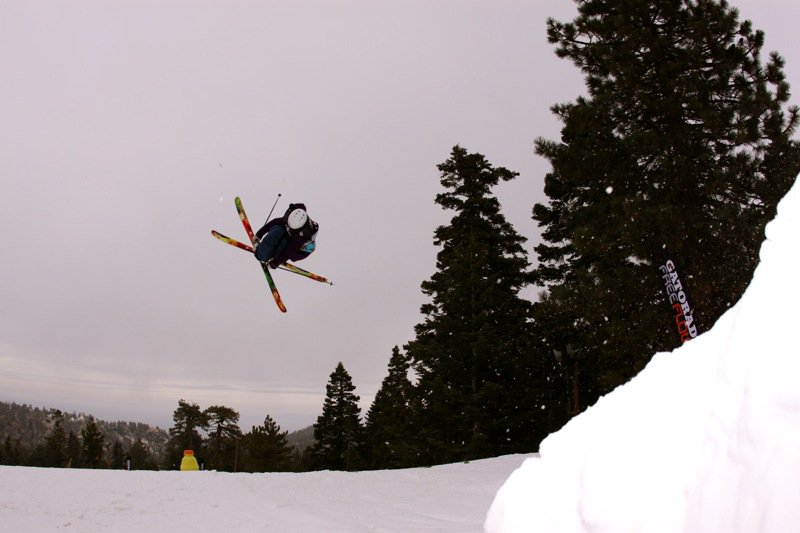 In 2nd was Lars Ellington with a switch 9 off the first jump, into a 7, 9 off the third jump, and front flip over the gap for an ender.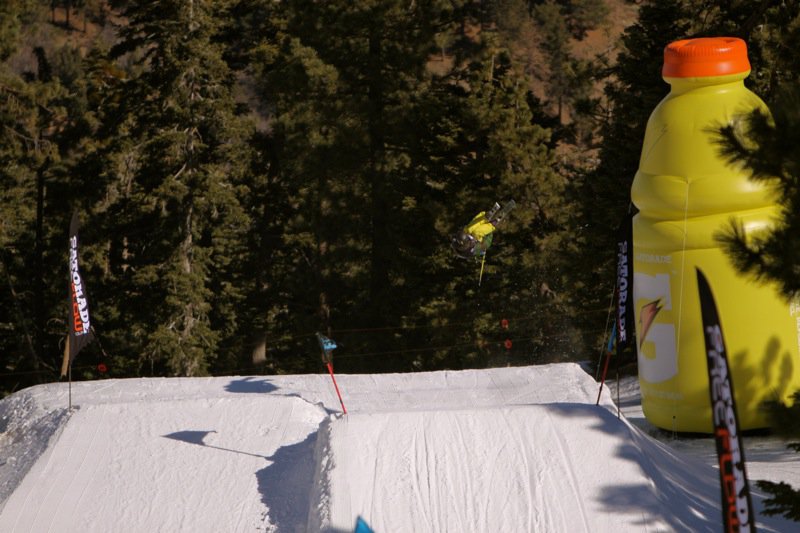 Snagging the trip to the finals was Robby Franco starting things off with a cork 9, boosty switch 7, and a d-spin off the bottom wall launch.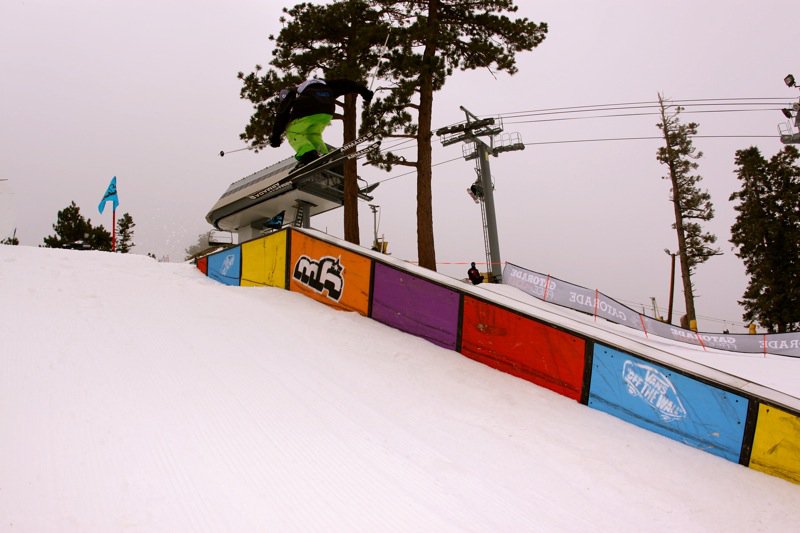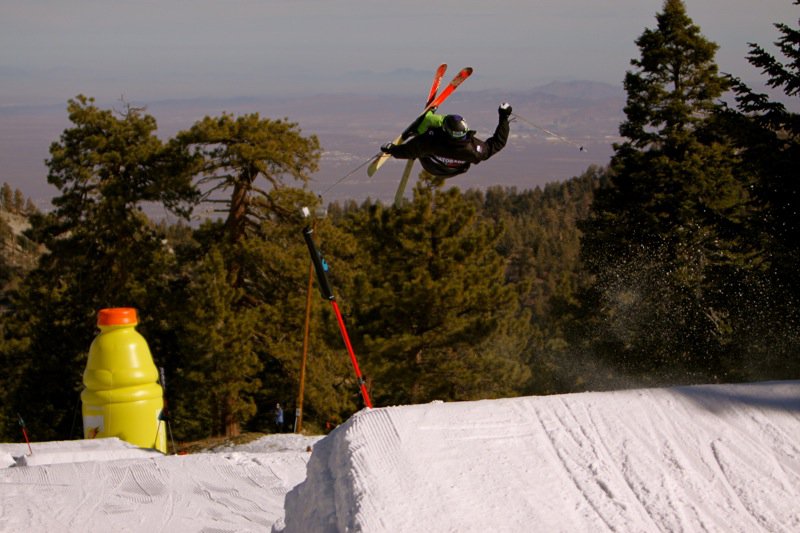 "This is so sick," said Franco. "I can't believe it! It was so much fun."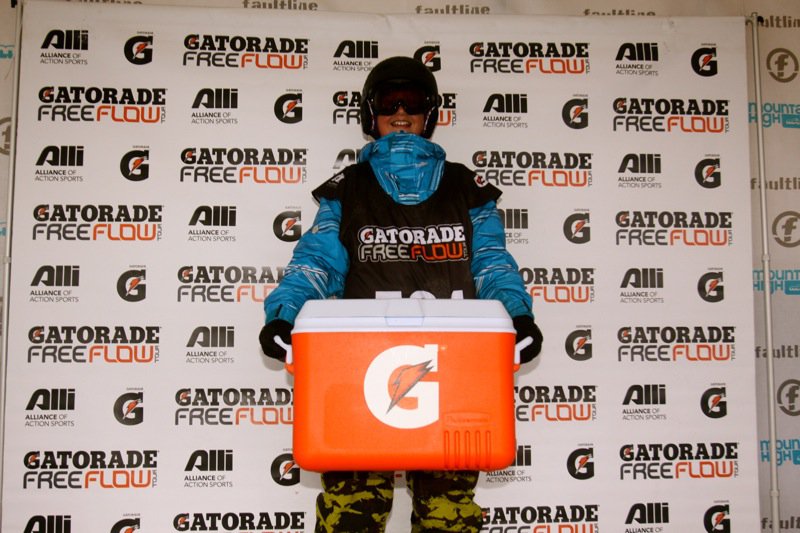 Wrapping up the day was the Jr Jammers, Micah Tirre snagged the win in the Jr Jam Ski category with big shifty, and an iron cross, all over the big boy side of the jumps.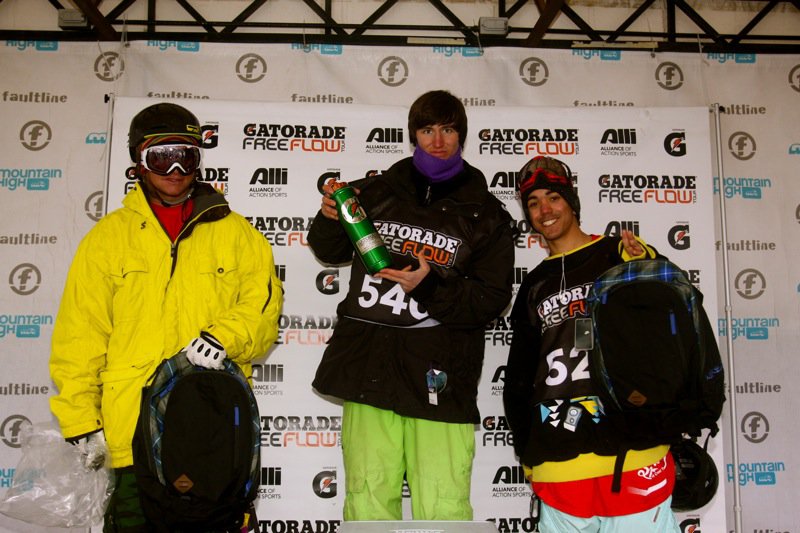 Results
Slopestyle
1) Robby Franco
2) Lars Ellington
3) Noah Wallace
4) Noah Curry
5) Jordan Valkenaar
Junior Jam
1) Micah Tirre
2) Steven Thompson
3) Nathaniel Strothers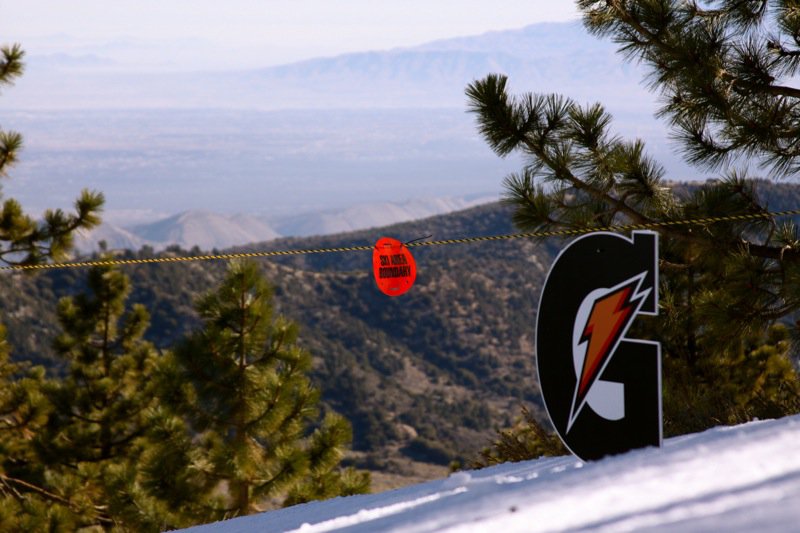 Click here to check out coverage of the Tyrol Basin, Wisconsin stop!