Saturday's competition marked the beginning of the winter leg of the Gatorade Free Flow Tour at Big Boulder Resort in Lake Harmony, PA. It was a windy but sunny day in which some of the east coast's finest came out to compete for a spot at the Free Flow Finals and a chance to make their way into the prestigious ranks of the Dew Tour. After all was said and done here's who came out on top.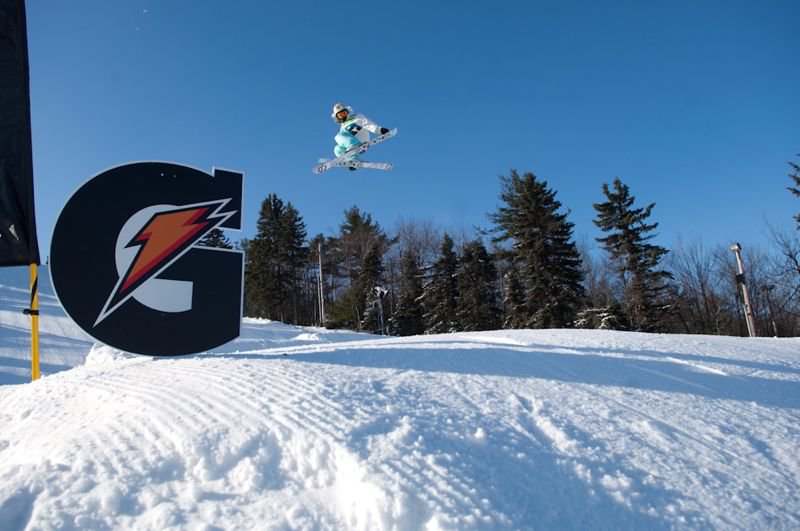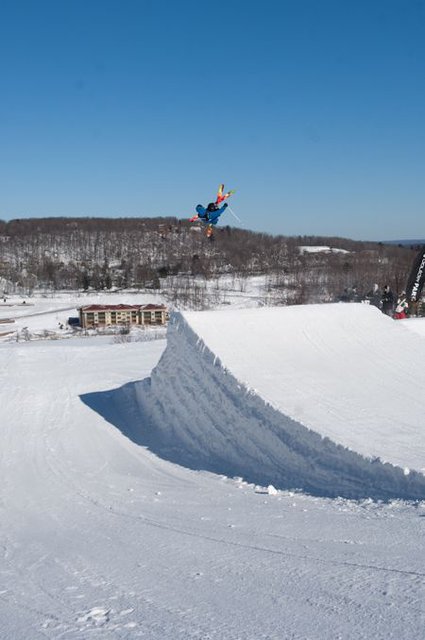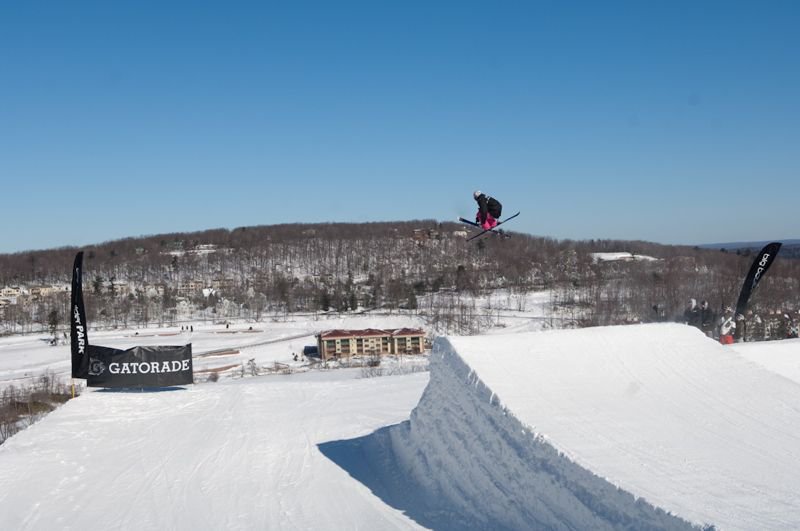 In the Freeski Open divisions we narrowed down a field of over 30 competitors to a top 10 that moved into the finals. Freddy Brideweser (5th), KC Brousseau (4th), and Brad Bulzan (3rd) rounded out the top five spots. Coming in a close second place was Jake Doan with his smooth switch 9's straight to cork 9's on the double jump set. However it was Jack Strain who took the top prize with his perfected switch 9 to corked out 9 tail grabs, and finessing his way through the rail section of the course.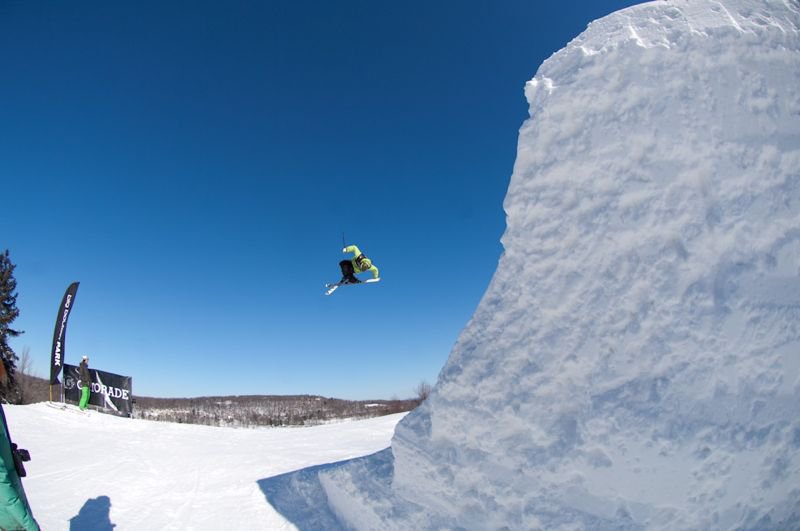 Jack Strain
For the Mens Snowboard division Rob Hallowell put on an impressive performance with his tailslide 270's over the Gatorade cooler feature. Fourth place went to Bradley Schaeffer and his consistent riding over the entire course. Rounding out the top 3 was Billy Keil with his backside tail slides and underflip 7's. In second place was Louie Hanft with some smooth front 3's and backside 9 nose grabs. Taking the top spot and a trip to the finals was Will Mayo and his cab 5 melon's to back 9's.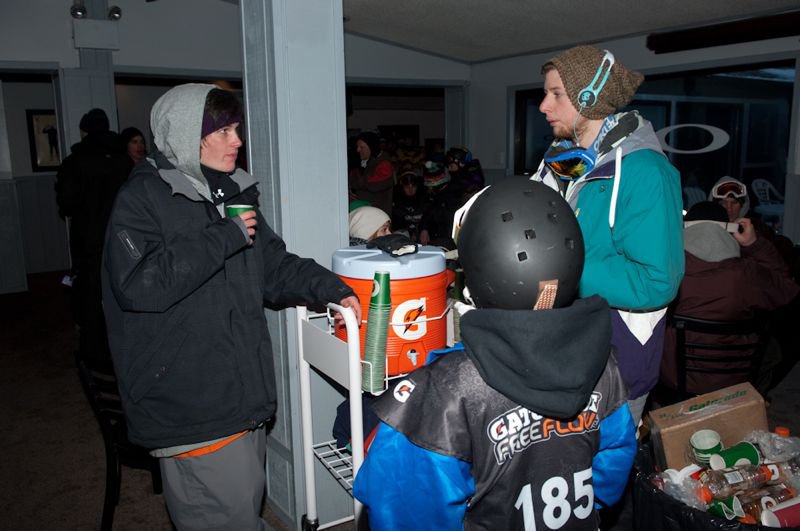 Guest judge Sean Jordan rehydrating with competitors.
The Womens Snowboard division put on a good show for the crowd with the Elliot sisters taking third and fourth place, Kendel and Riley, respectively. In a close second was Ashley Vandermeer. However first place and a trip to the finals in Mount Snow this February went to Sarah Polmounter and her rocking 50-50 to bonks off the Gatorade Cooler.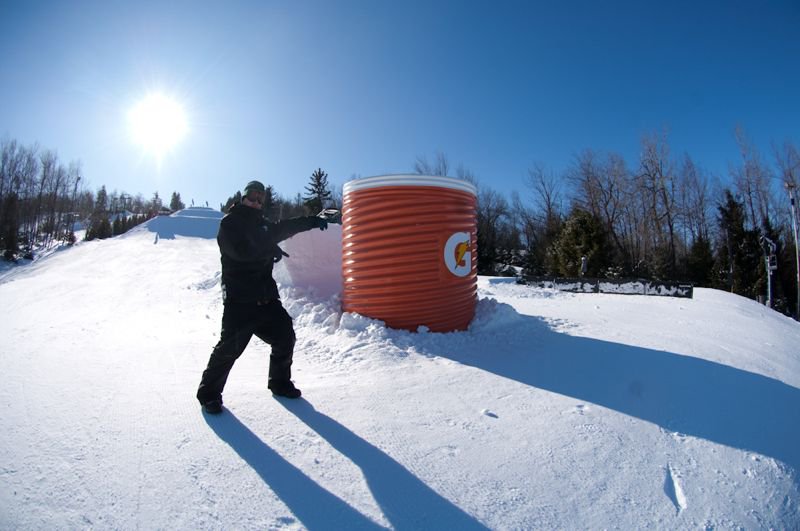 Due to high winds and big jumps we invited the Junior Jam competitors to throw down in a rail jam on the four rails located on the bottom of the Slopestyle course. Jack Irvine took the Freeski JJ division with his 270 on pretzel 450 out of the down rail. John Yates just barely bested his younger brother Michael to take the top spot in the Snowboard JJ competition.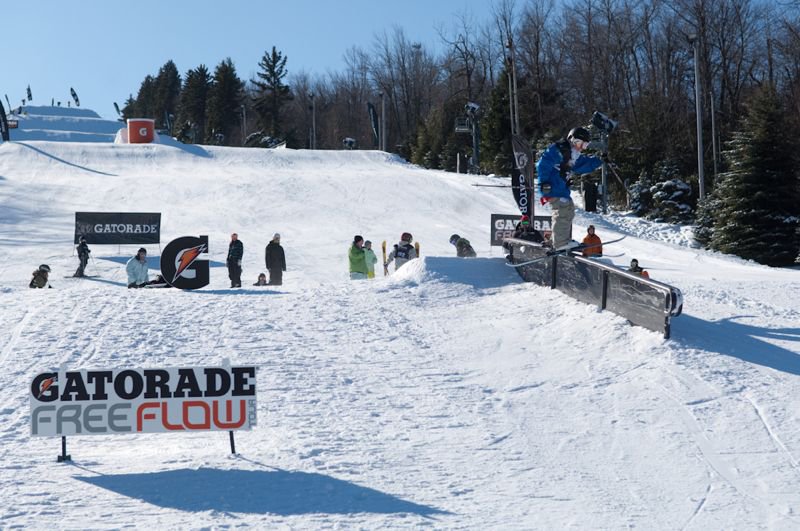 Results
Freeski Slopestyle
1) Jack Strain
- 84.33
2) Jake Doan - 82.33
3) Brad Bulzan - 81.33
4) KC Brousseau - 77.33
5) Freddy Brideweser - 74.33
Junior Jam
1) Jack Irvine
- 96.67
2) Chris Coco - 86.67
3) Gilbert LeFloch - 84.67