Words & photos courtesy of Allisports.com
Norwegian Steffen Hamre won the freeski slopestyle competition, while 14-year-old Torin Yater-Wallace claimed the victory in the freeski superpipe contest at the Gatorade Free Flow Tour Finals held at Mount Snow Resort. Both overall champions were wildcard entries in today's contests, proving their skill against the country's best amateurs.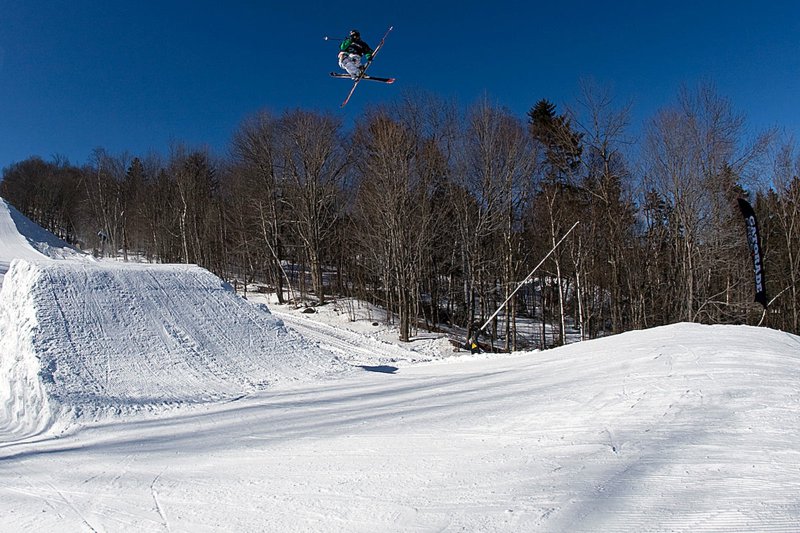 Steffan Hamre
Twenty one-year-old Hamre laid down a solid first run that included a left 540 with a mute grab and a switch cab mute to earn a 91.00. The score stood the test of time in the contest, despite a strong second run by Austin Torvinen, a 17 year old from Duluth, Minn., who finished in second place overall with an 88.25. Rounding out the podium was South Lake Tahoe, California-native Jason Arens, 19, who finished with an 86.75.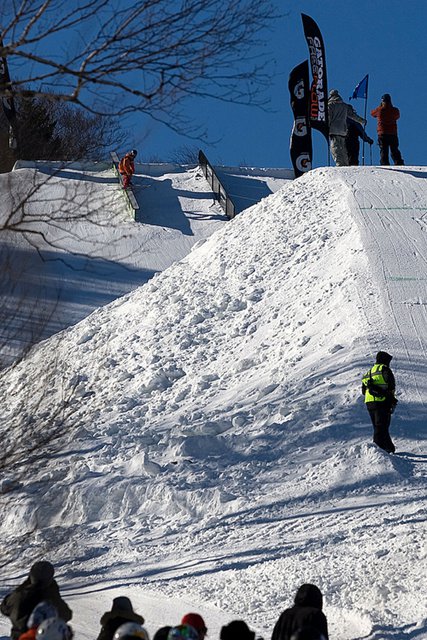 Austin Torvinen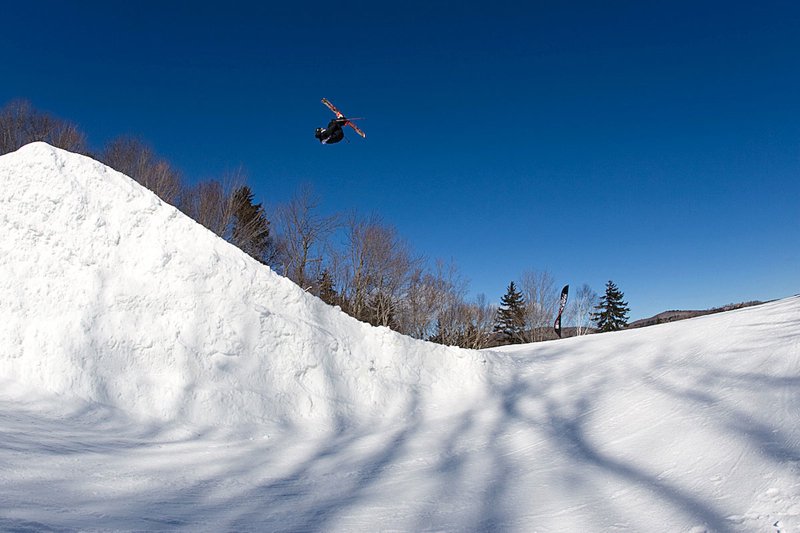 Parker White
"It's unbelievable, surreal," said Hamre. "I had my run in my head, but I wasn't able to land it during practice, so I didn't even think I had a chance. When I actually did the run, I tried to keep it simple and make everything as clean as possible. I've been trying to get into big competitions for the last four years, and it's about time I was able to step it up a notch and win to get onto the Dew Tour next year."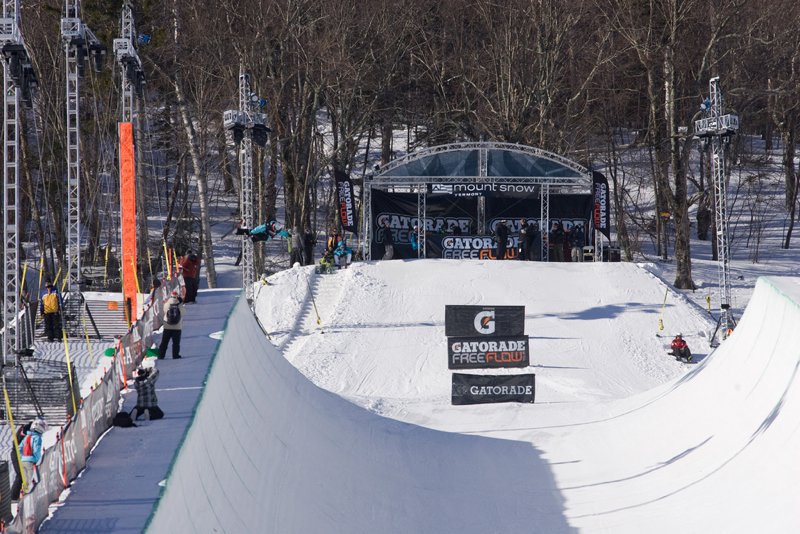 In pipe, Basalt, Colorado-native Yater-Wallace set the bar high with the first run of the entire competition but was quickly bested by Vail, Colorado-local Patty Baskins.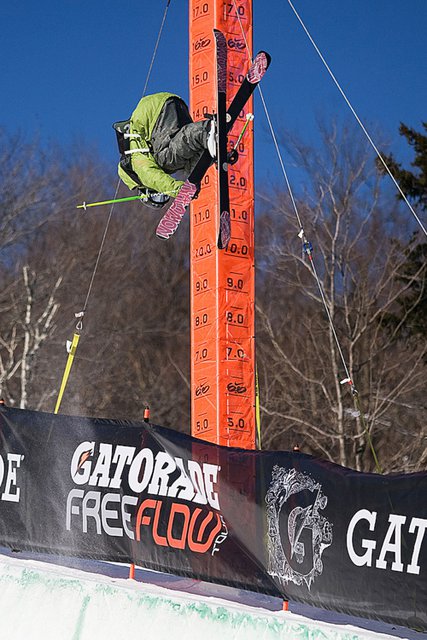 Torin Yater-Wallace
However, Yater-Wallace's winning run included a cork 540 grabbed mute, an alley-oop flatspin 540 and a rightside 720, giving him a final score of 92.75 and edging Baskins by three points. Taking second, Baskins, 18, earned an 89.75, while third-place finisher Michael Bochenek claimed an 82.00.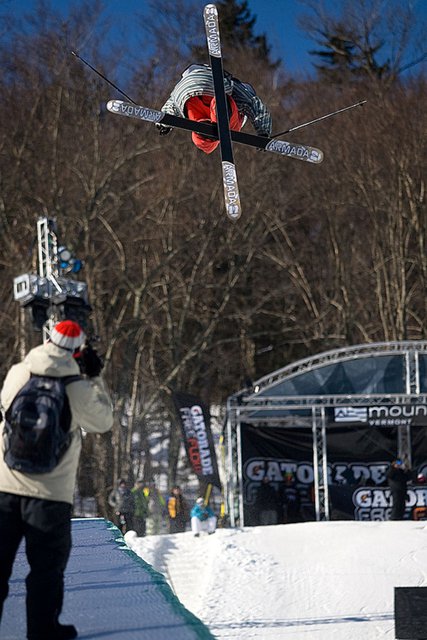 Patrick Baskins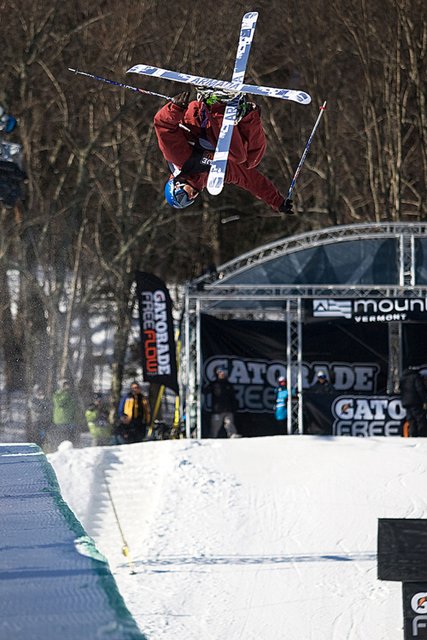 Michael Bochenek
"This is amazing. It feels great to put down a run that I was super happy about," said Yater-Wallace. "I got a high score, but I was nervous the whole time I was down at the bottom that someone was going to beat me. I'm thrilled about winning."
With the wins at the Gatorade Free Flow Tour Finals, both Hamre and Yater-Wallace earn a spot to compete against the pros of the Winter Dew Tour at the first stop of the 2010-11 circuit. The Gatorade Free Flow Tour Finals were held in conjunction with the Winter Dew Tour's Toyota Championship, a four-day event featuring the best professional freeskiers and snowboarders as well as the amateurs of the GFFT.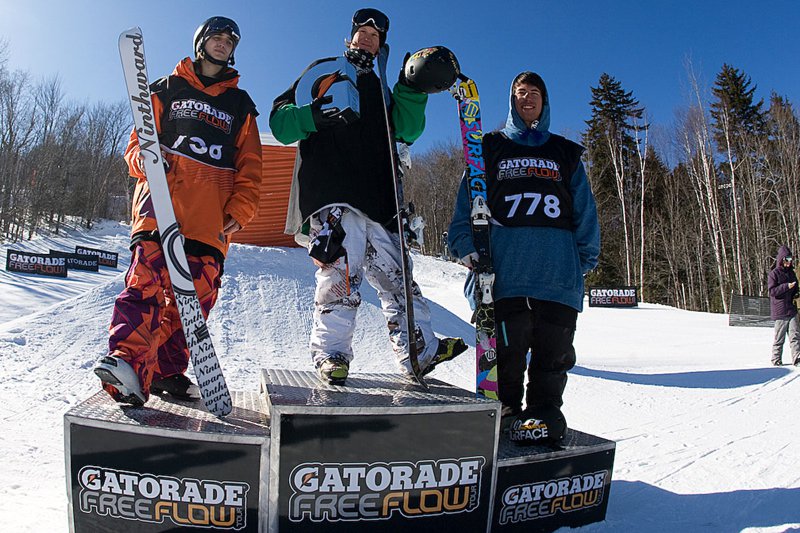 Results
Slopestyle
1) Steffen Hamre - 91.00
2) Austin Torvinen - 88.25
3) Jason Arens - 86.75
4) Parker White - 84.75
5) Will Hibbs - 83.50
6) Jack Strain - 82.50
7) Scott Donahue - 80.00
8) Peter Engen - 78.00
9) Tanner Coulter - 66.50
10) Robert Franco - 52.00
11) Ryan Wyble - 44.00
12) Yvan Metrailler - DNS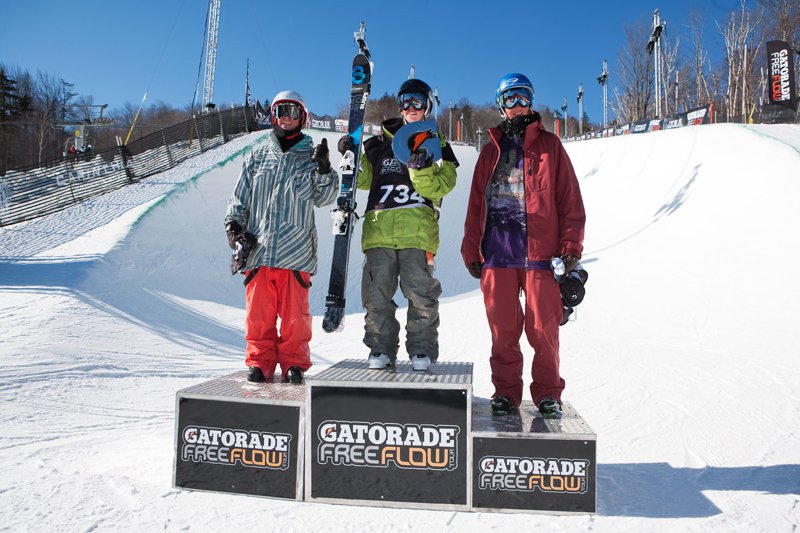 Superpipe
1) Torin Yater-Wallace - 92.75
2) Patrick Baskins - 89.75
3) Michael Bochenek - 82.00
4) Aidan Smith - 77.75
5) Brendan Wall - 69.50
6) Billy Mann - 59.25
7) Brody Leeds - 46.50
8) Alex Mochan - 22.50
9) Alex Gorham - 22.00
Encompassing the "Flow to Pro" theme that is the cornerstone of the Gatorade Free Flow Tour, the two overall snowboard superpipe and slopestyle champions earn a spot to compete against the pros at the first stop of the 2010-11 Winter Dew Tour the following season.