Words & photos by Nadia Samer
This weekend marked the end of winter operations at Whistler Blackcomb and was highlighted by the highly anticipated "Gaper Day", which took place yesterday. The snowpack here is in phenomenal shape, with a massive 214cms still remaining at mid-mountain, following a winter snowfall that totaled 1389cms (547 inches). Saturday and Sunday saw clear skies and sun for the first time in what seems like forever, but on Monday the weather unfortunately took a turn for the worse and saw clouds, mist and rain. A little drizzle never prevented gapers from sending it in style though, so here are some photos of the action that followed...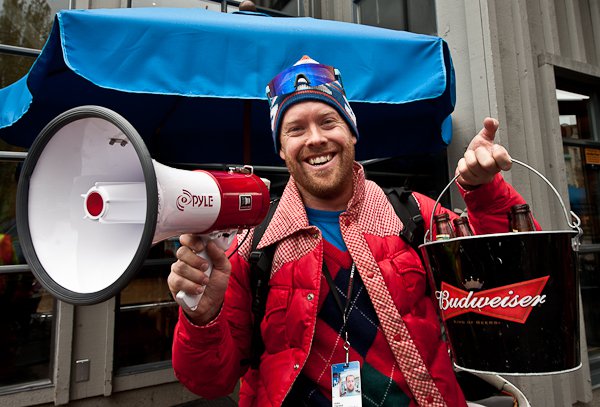 Andre Charland filling in for Doglotion.com's Jamie Bond, who normally leads the annual event.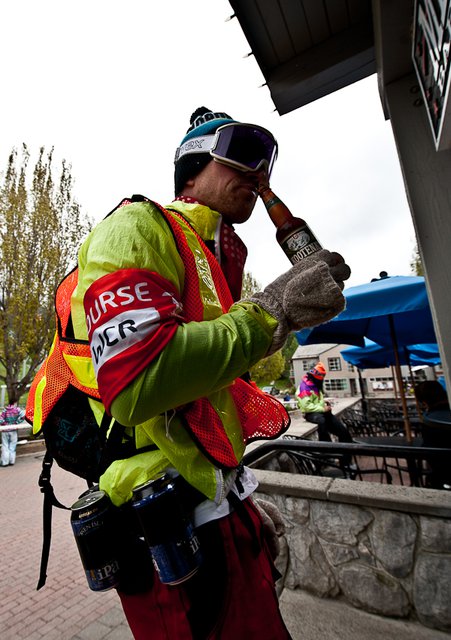 Petr armed and ready for a rowdy day ahead.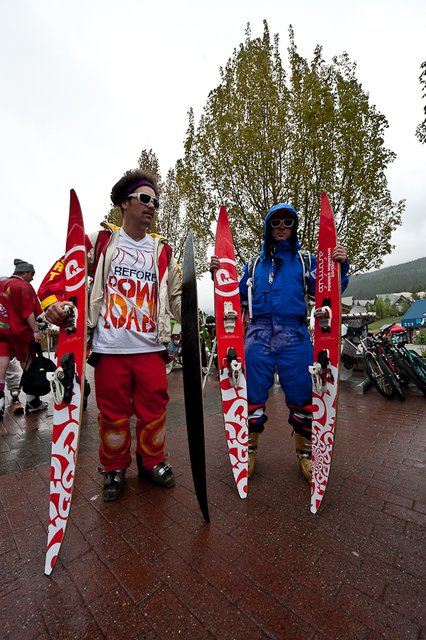 Sheldon and Bailey with their custom Garywayne Skis.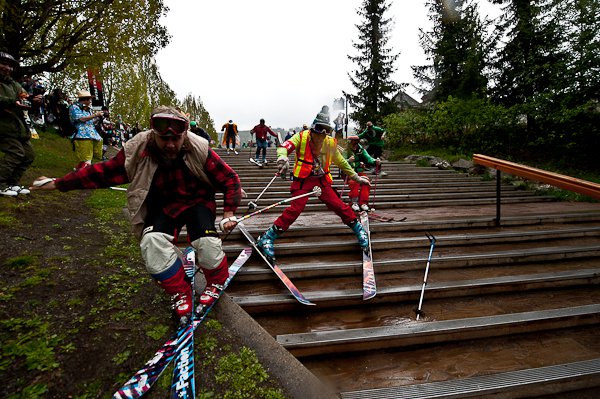 It wouldn't be Gaper Day without some stair skiing action.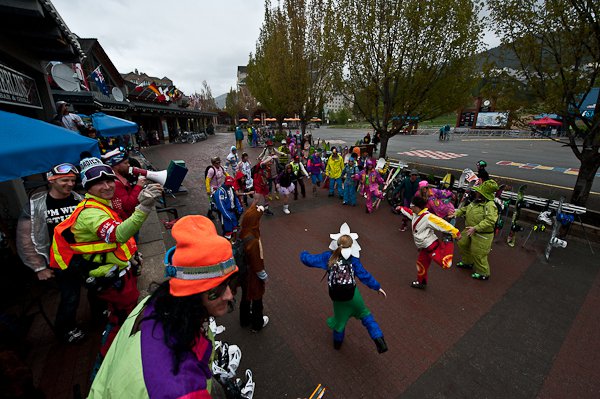 Gapers limbering up with a few lunges and beverages before hitting the slopes.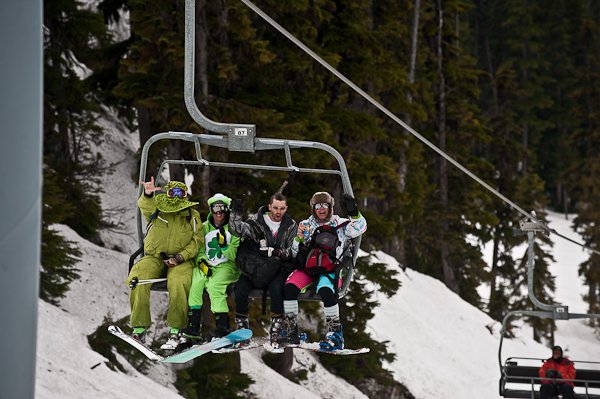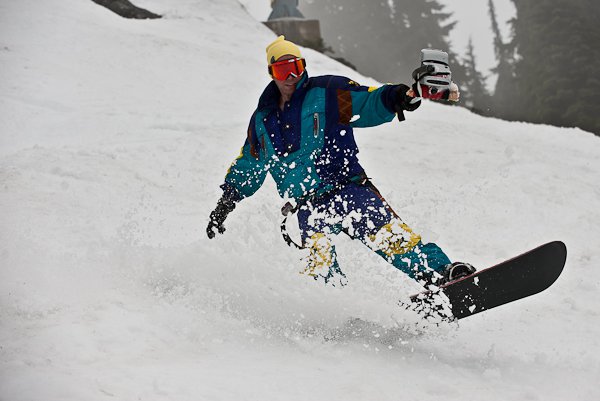 Gaper version of a POV camera?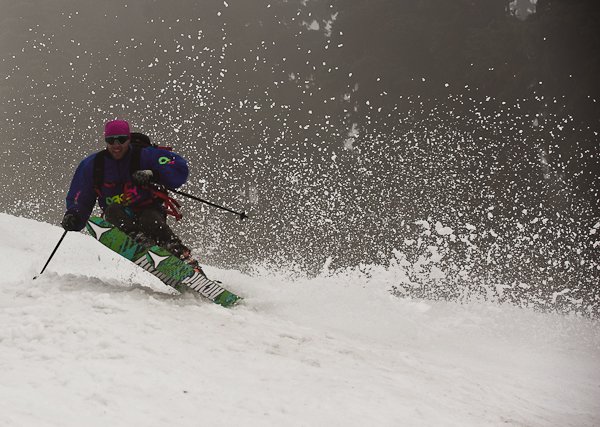 Myles Ricketts laying over some turns.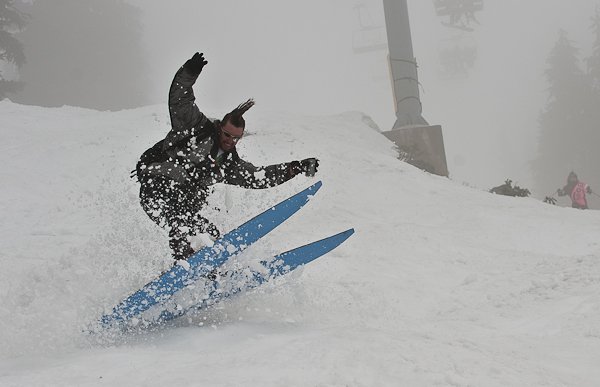 Mike Shaw following in hot pursuit.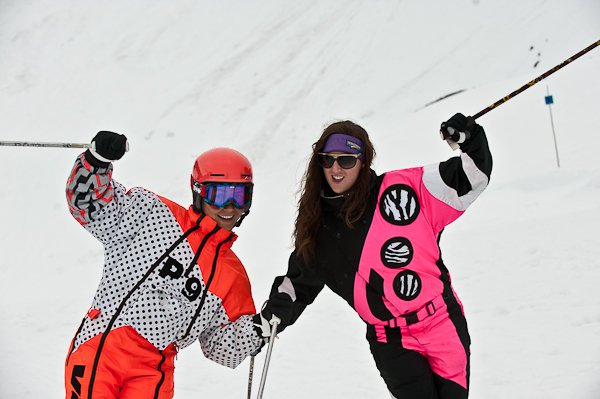 Lovely ladies in their onesies.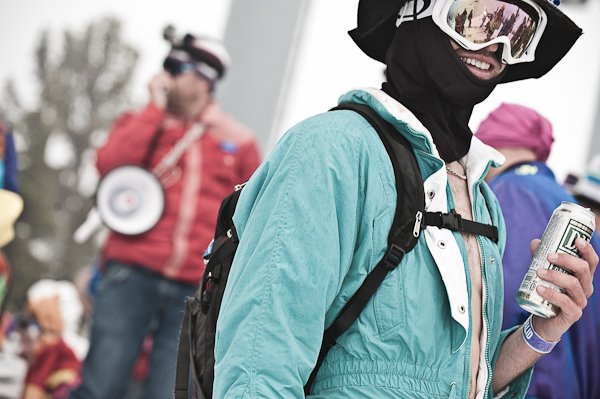 Chris Turpin enjoying a frosty beverage before a daffy competition.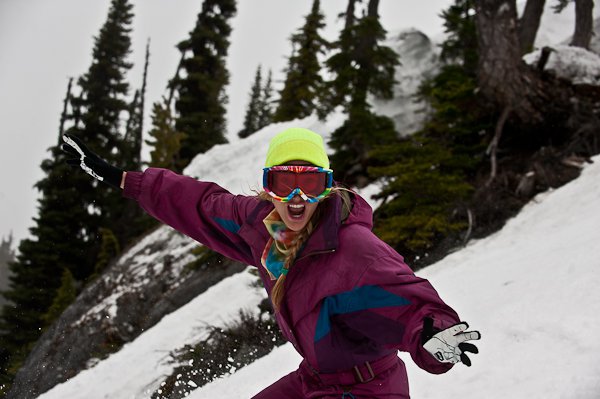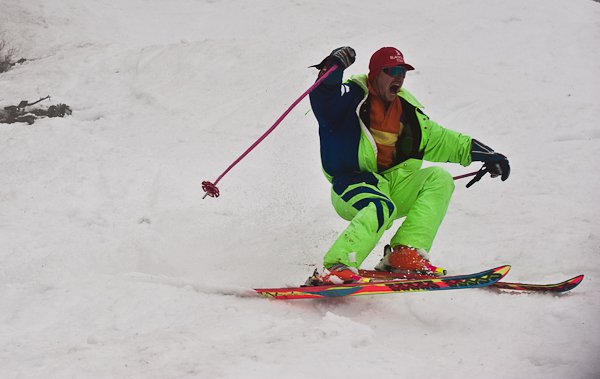 These guys aren't stoked at all.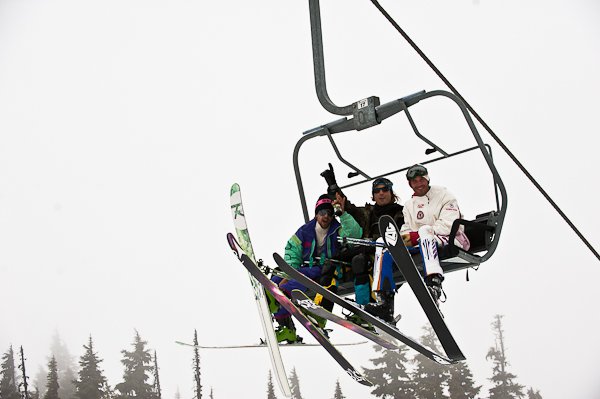 Dana Flahr, Matty Richard and Matt Miller scoping lines from the chair.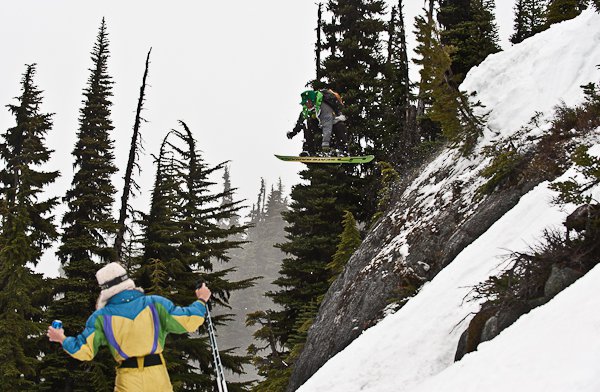 Gapers gettin' sendy.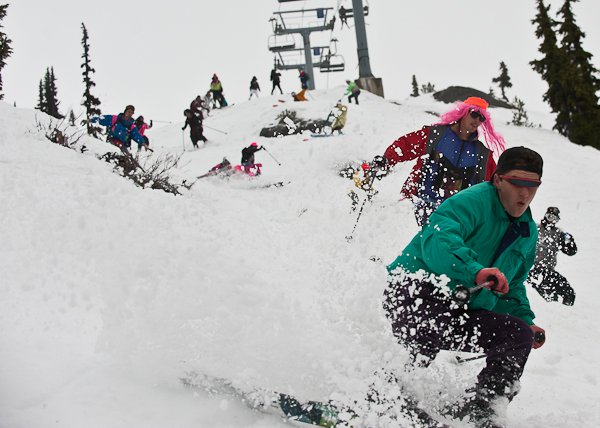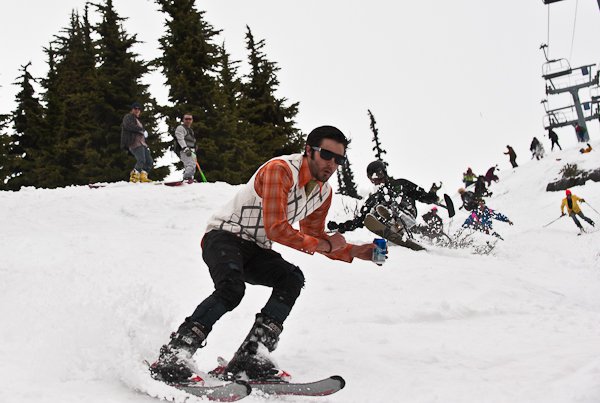 Shralping the schmoo en masse.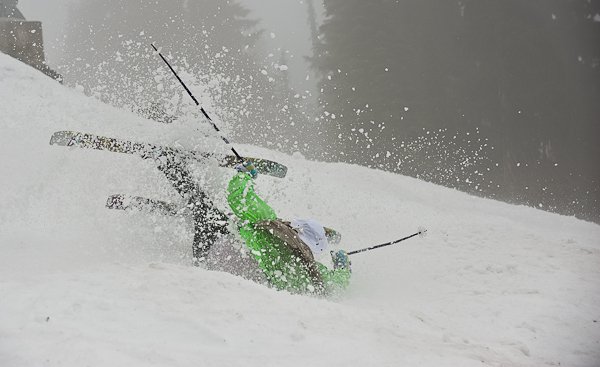 Gaper down!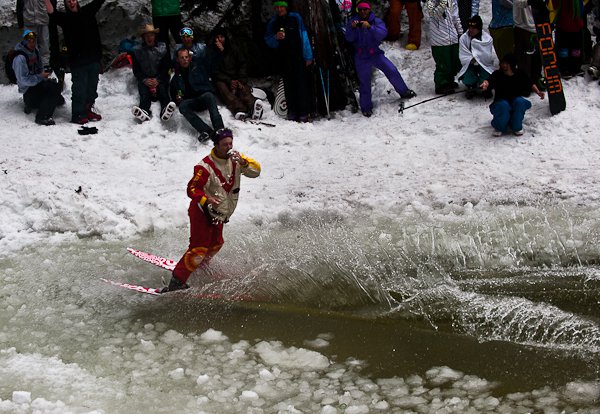 Sheldon showing everyone up and hitting the pond skim switch.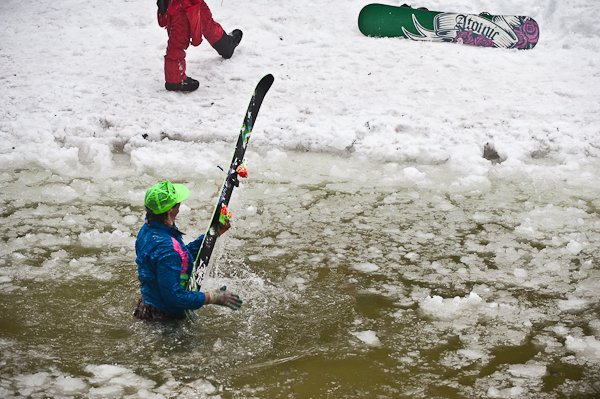 Ski retrieval, not so much fun.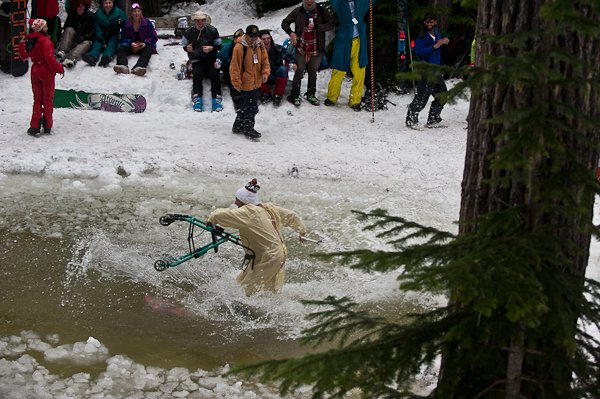 Cripples with a failed skim attempt.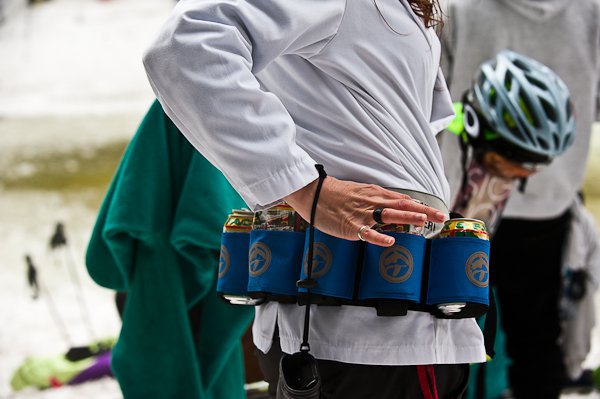 Better than your average fanny pack.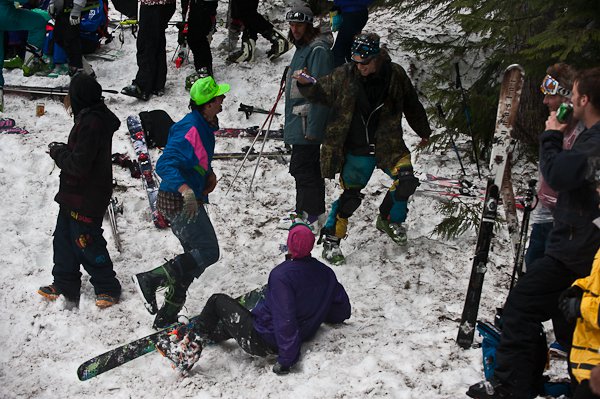 A little heckling, what are friends for right?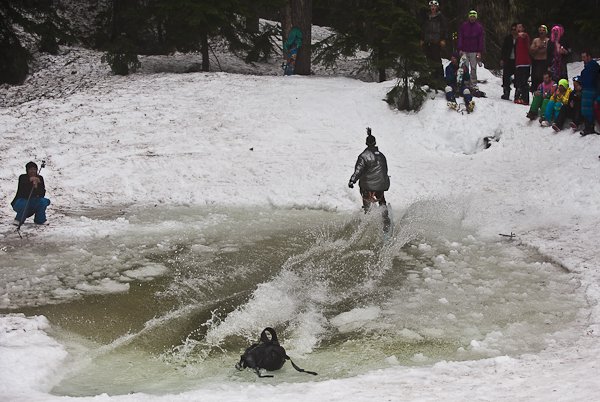 BC Freestyle Coach Mike Shaw with the pre-skim pack toss technique.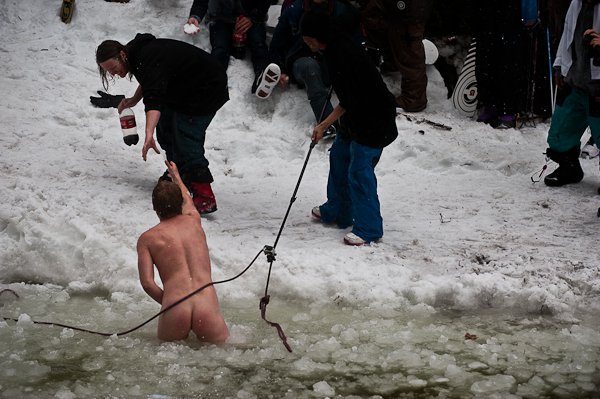 That must have been cold.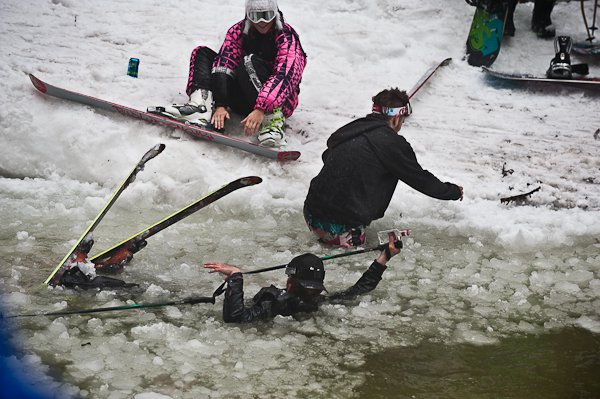 Multiple Gaper carnage ensuing.
The Bike Park here in Whistler is now open and in full swing, while the Horstman Glacier opens for public skiing on June 23rd along with the start of of Momentum and Champions. On behalf of everyone who had the pleasure to ski here this winter, thanks to Whistler Blackcomb for another amazing season and to all the Gapers for coming out and throwing down!