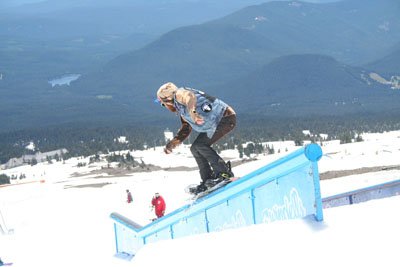 The fine folks over at Transworld Snowboarding have posted a game of SHRED that happened during session 4 at Windells. Rome week brought Laurent-Nicolas Paquin and Johnny Lazz to the stair set, where they played a game of SHRED, some hammers definitely went down. Soft snow, sunny skis, good people, fun features, how could you ask for any more? Make sure to Register now to secure your spot for next summer… Head over to Transworld to check it out!
Related posts:Transworld Cover
Snowing at Windells
ThirtyTwo Game Of Skate in BOB!