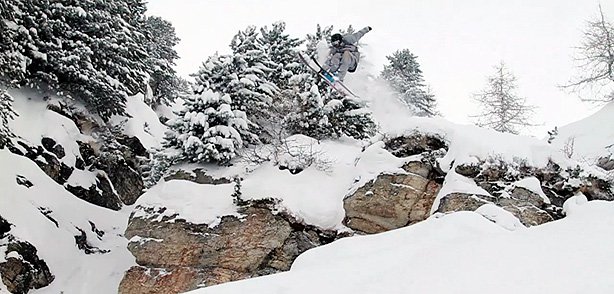 Gpsy Feelin' goes into 2012 head first with their new podcast and they're claiming it to be legendary already. The season that is not the podcast. The last weeks, the snow felt massively in the Alps and as you can imagine, the Gpsys had their guns out to shred the slopes of their home spots in Tarentaise (French Valley that link Val d'Isère, Tignes and many other resorts).
GPSYfeelin CUT N°31 – Angel Dust
Related posts:GPSYfeelin: NO POP, NO STYLE!! Have anyone ever said to you 'No pop, no style'?...
GPSYfeelin CUT ? 20 FEELIN GPSY is up again and will always be there...
GPSYfeelin CUT #24 Latest throw out by GPSY Feelin' is here! This was...