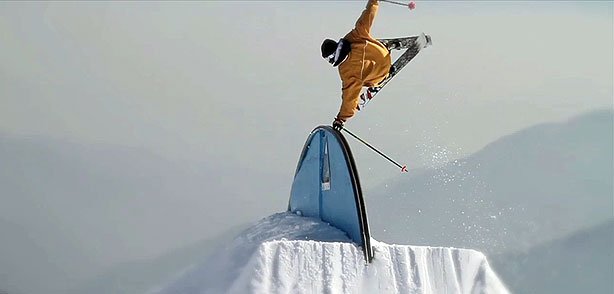 In their last podcast of 2011, GPSy Feelin offers a tour in South America between Chile and Argentina, shot last summer.
The story is simple. As summer was at its peak in the Alps, Leo Taillefer worked to finance his winter while dreaming only of skiing, traveling, fresh snow, distant horizons …
After several discussions with Robin Romera, a real passion for slides and pictures, a trip to South America is organized at the last minute. It is with great enthusiasm and very little preparation they leave for a trip out of time. Just arrived in Santiago, and Leo Robin and Simon joined Franck Bigourdan Lagran, a "terrible" quartet was then formed. The ambitions are clear from the start: skiing and try to follow the fall of white gold. And so they set out to conquer South America and the imposing Andes.
From there, two months of images through Chile and Argentina were to be photographed. Most of the major spots were wrinkled as El Colorado, Portillo, Las Lenas, Barrilotche, Chapelco and Thermas of Chilian … all offering different landscapes to the indescribable beauty. He added that luck never gave this team. It is as if the snow had followed in their footsteps …
But enough talk, let the images speak for themselves.
Here are the highlights of this journey … ENJOY!
MPORA Action Sports
Related posts:GPSYfeelin CUT ? 20 FEELIN GPSY is up again and will always be there...
GPSYfeelin CUT #24 Latest throw out by GPSY Feelin' is here! This was...
The North Face South American Freeskiing Championships 2009 Highlights from the the North Face South American Freeskiing Championships...