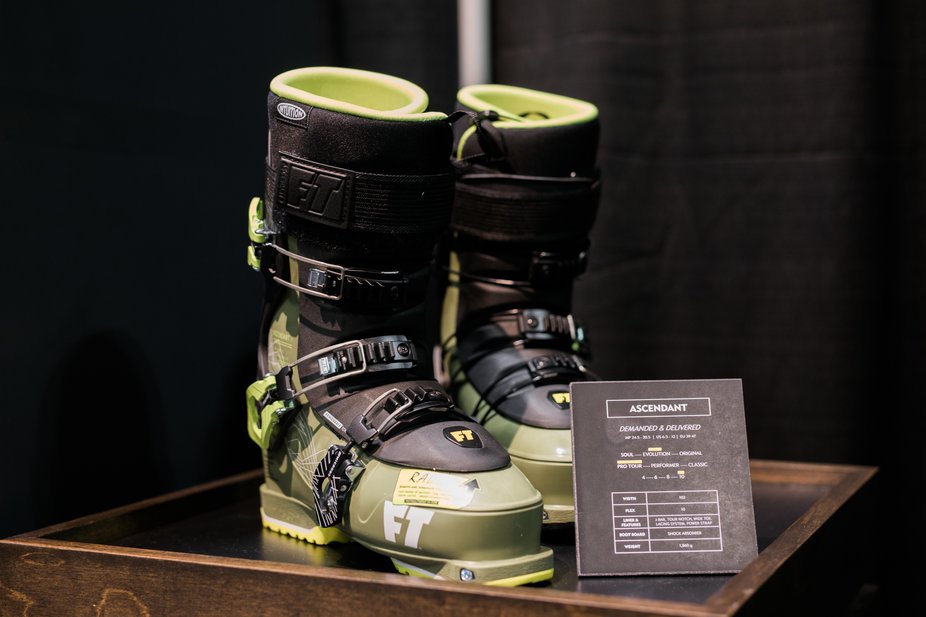 Manufacturer's Description: For years, people have turned to Full Tilt for the progressive, infinite flex that won't buckle or fold. But we've been resort bound, rallying chair laps. Our passions lie further - beyond the boundaries of the ski hill to those remote peaks and secret stashes accessible only by foot. The Ascendant Touring Boot offers tech inserts, a massive range of motion, and the same downhill performance you've come to expect from Full Tilt. So push your limits, tour farther, and ski harder than you ever imagined. There's a whole world out there beyond the boundaries - it's time to explore.
Tested, validated, and improved upon - We took our time creating this masterpiece, 3 years to be exact from first concepts. About 18 months ago, after all the science and studying, a large group on testers comprised of athletes, retailers, and everyday skiers were given masked prototypes to do a long term fatigue and use test. When the results were in our product developers in Seattle took crucial feedback, inspected well-worn boots and made the necessary tweaks and additions to create a boot we are confident to send to the market of demanding skiers worldwide.
Evolution Pro Tour Shell: The Evolution Pro is the lightweight comfortable touring shell brother of the Evolution shell. With a 102mm last and higher cuff, the Evolution Pro Tour will keep your feet happy on those long days.
Pro Tour Liner: Built to accompany the Evolution Pro Tour shell, these liners come with tour mode flex, a lacing system, and a power strap.
10 Flex / 120
Shop For Full Tilt Boots The Ascendant

Merchant

Sale Price

Retail Price