I nearly missed this one. It was only while previewing the glamourous new Fujifilm X-Pro1 that this fixed lens sibling showed its presence. And it was well worth the effort to suss out its talents.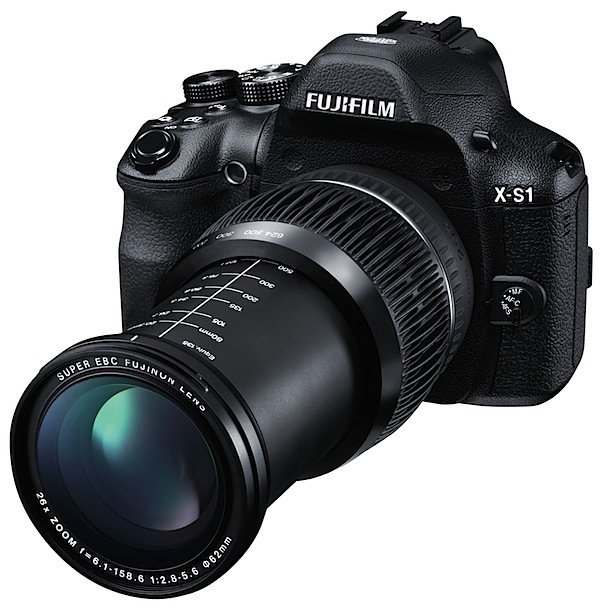 I have to admit to a partiality to maxi zoom cameras ? yes, I know they can be difficult to use, especially at full zoom. But, hey, how to catch that shot!
Before this model, I had a passionate affair with Canon's PowerShot SX30 IS, resplendent with a 35x zoom.
Then Nikon hit the streets with a Coolpix P510, packed to the gunwales with a 42x zoom! Is there no end!
But apples should be compared with apples: the Canon 35x zoom camera weighs in at 552 grams, while this Fujifilm has a 26x zoom, weighs 905 grams and is nearly twice as large. Also: the Canon has an 11mm CCD while the Fujifilm has a 16.9mm CMOS.
Most Fujifilm consumer cameras are labelled 'FinePix' ? this one is not! Instead it stands in the X range of models, which includes the X-Pro1, X10 and X100, although the latter is labelled a 'FinePix'!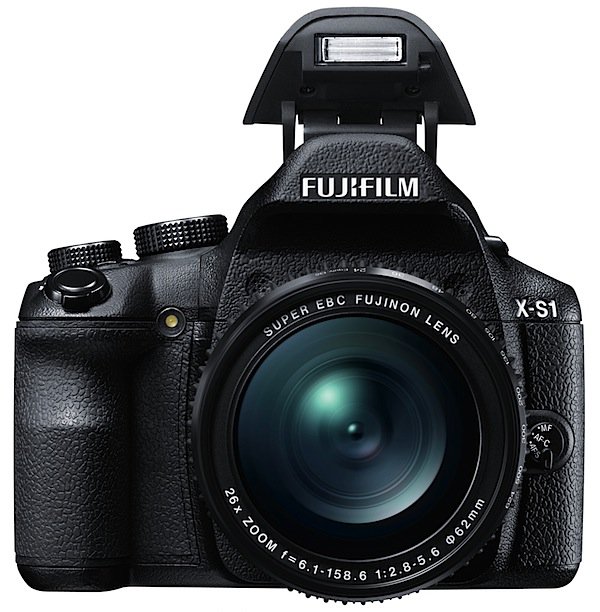 So we can presume the company regards the Fujifilm X-S1 as a premium camera. And, at a quick glance, I tend to agree.
Fujifilm X-S1 Features
The lens is a fast f2.8 and stretches from 24-624mm as a 35 SLR equivalent.
For what it's worth, the sensor is identical to that used in the X10. Maximum image size captured by the 12 megapixel CMOS is 4000×3000 pixels, so you can expect a print of 34x25cms. Movies can be shot at Full HD 1920x1080p resolution in MPEG4.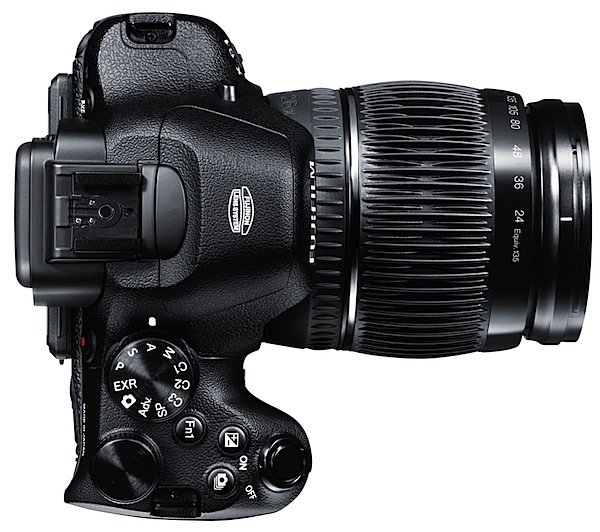 Although on the heavy side, the body is nicely balanced, enveloped in a textured, rubberised coating, pronounced speed grip at right.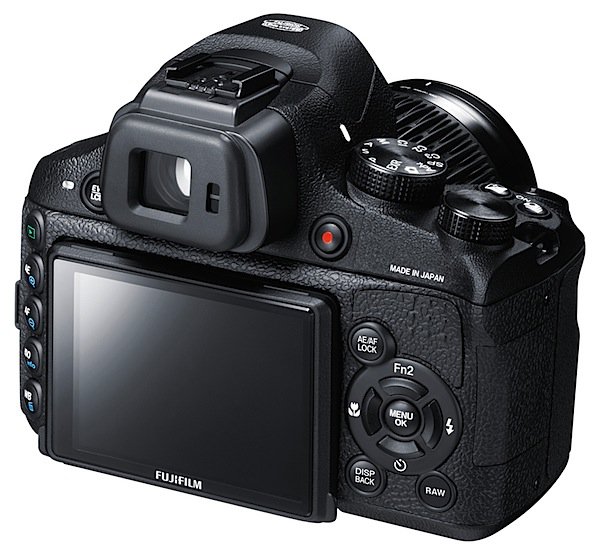 I found the top LCD finder excellent in brightness and sharpness but, if you wanted to, you could happily use the rear LCD screen for outdoor viewing, its brightness variable via the menu ? or you can use a sunlight mode which kicks up the screen luminance quite considerably. The LCD screen swings away from the body, upwards and downwards.
The top mode dial carries control points for exposure in auto, Program AE, shutter or aperture preferred as well as manual. Also accessed here are points for three custom settings, an advanced mode, EXR mode which allows you to maximize settings for specific purposes (resolution, ISO noise and density range). Whilst the dial is enjoyably large, the text large and clear, I did occasionally and accidentally bump the dial off the chosen setting.
Nearby is the command dial, used to select specific settings; this appears to share functions with the rear jog wheel. Also on the top deck is the power lever, shutter button, exposure compensation button and the Fn1 button that takes you directly into options for image size/quality/dynamic range etc.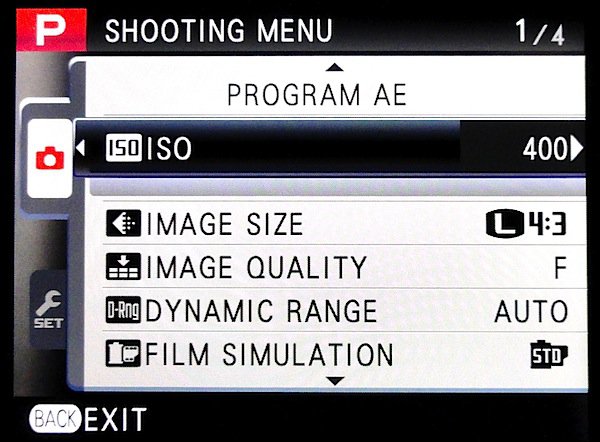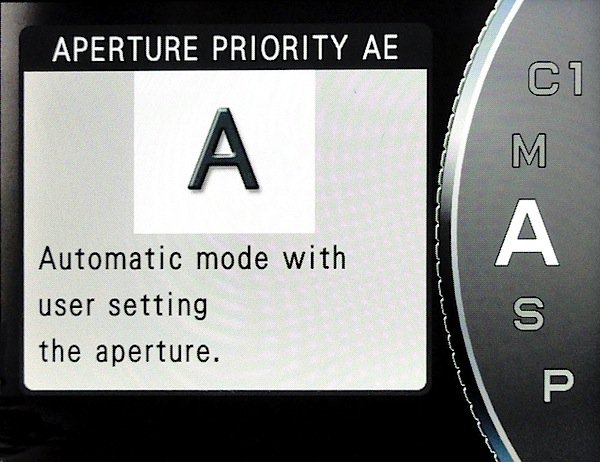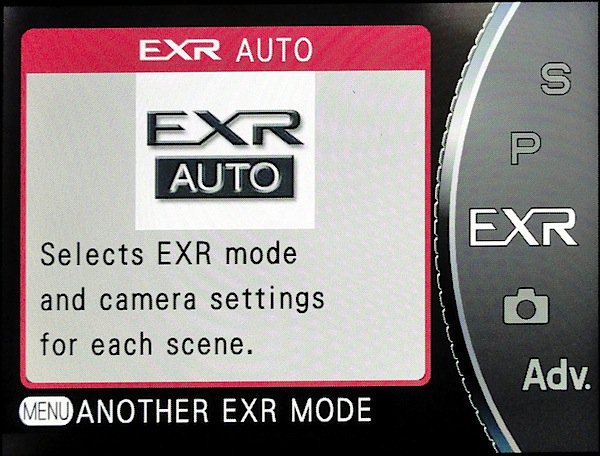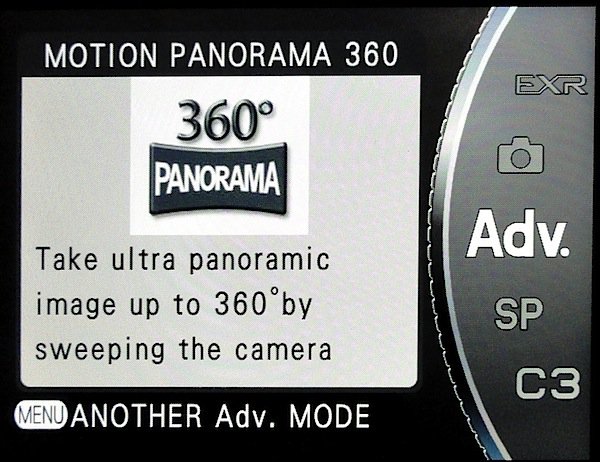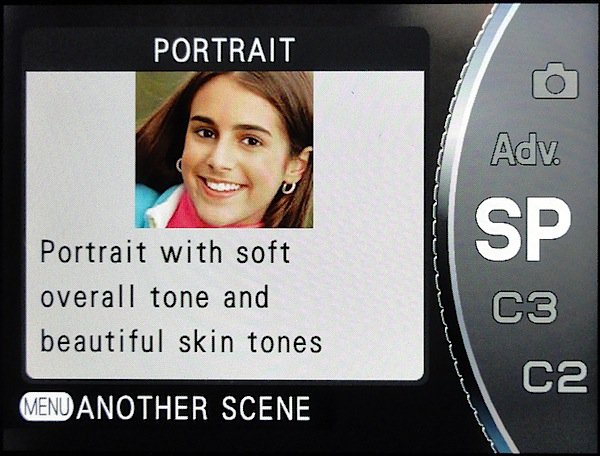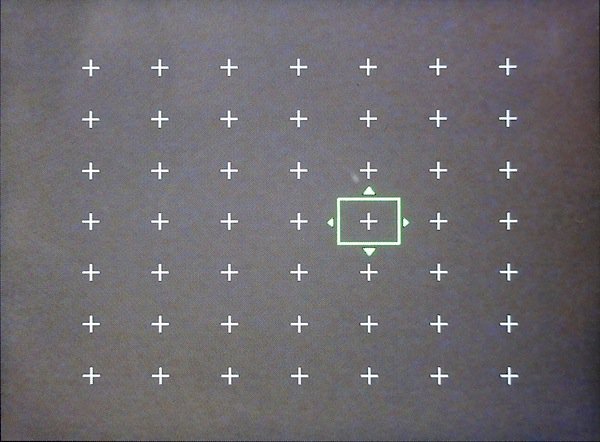 At the camera's rear, flanking both sides of the 7.6cm LCD screen is found an array of buttons for direct selection of white balance, ISO, replay, AE/AF lock, shoot RAW, display options, macro, flash options, viewfinder choices plus the inevitable movie record button. Saves a lot of messing around with the menus.
If you think this a run-of-the-mill digicam ? think again. This is one for the knowledgeable. Not for the occasional shooter. The external control options would frighten off most family snappers.
The lens itself should warn you of the camera's superior prowess: comprised of 17 elements, including four aspherical and ED (extra low noise dispersion) elements, it can focus down to 30cm ? but, by selecting Super Macro Mode, it can focus down to 1cm.
Whilst, these days, a 12 megapixel image is not considered 'top of the pile', the camera can still shoot continuously at 7 fps at the maximum size.

The motion panorama feature works well, capturing vertically and horizontally in 120, 180 and 360 degree sweeps. Unlike some other systems, you can't shoot a horizontal sweep with the camera held vertically ? by so doing, you could get a pano with useable height. Oh well!
Movies
I found the movie mode to be quite useable, with focus working all the time, as long as you didn't zoom in. Exposure changes from dim to bright took a little while to catch up.
If you want to shoot stills mid-movie, you can select a still image or movie priority: with the former, the video capture is interrupted momentarily to snare a maximum 2816×2112 pixel image; with the latter, the still image size is determined by the movie frame size selected but the video capture is not interrupted.
Distortion
In terms of distortion it showed very slight pincushion distortion at the zoom's wide end and no problems at the tele end.
Startup
Two seconds from power up I could shoot my first shot; follow-ons came in at about a second a pop.
Fujifilm X-S1 ISO Tests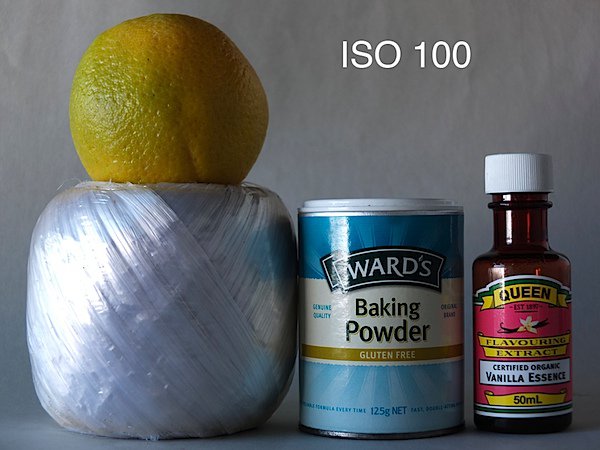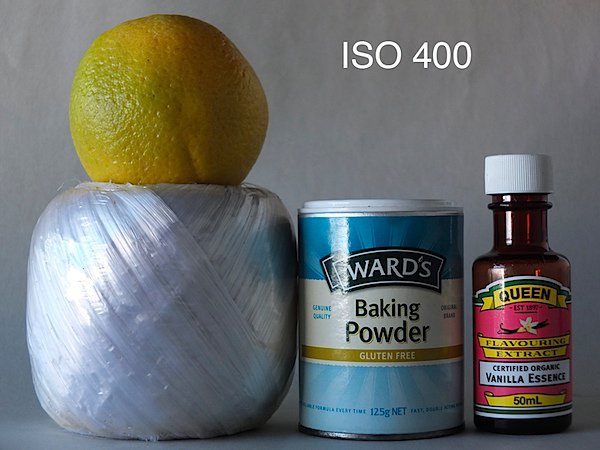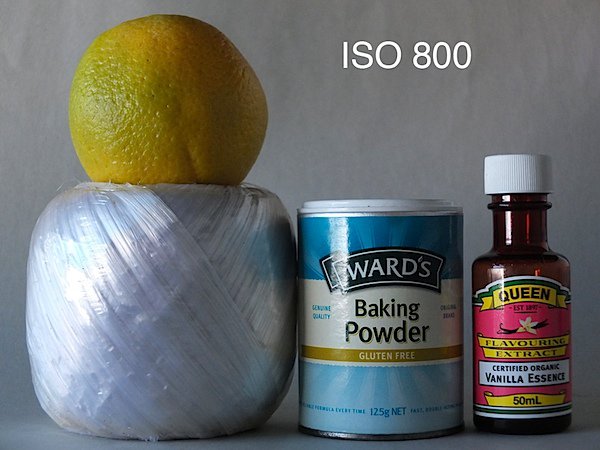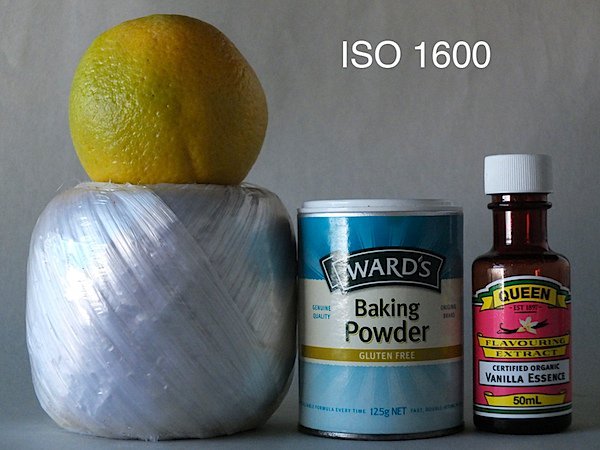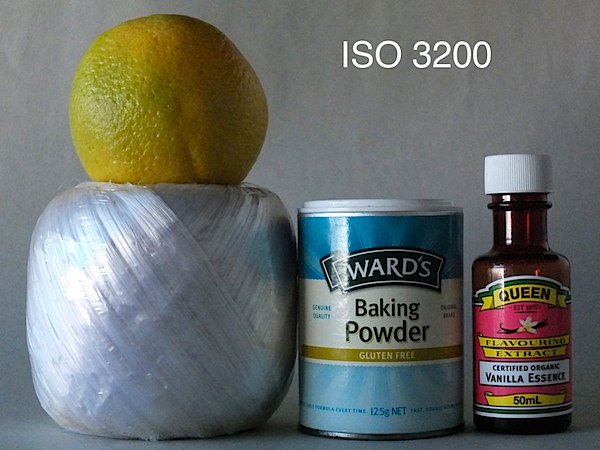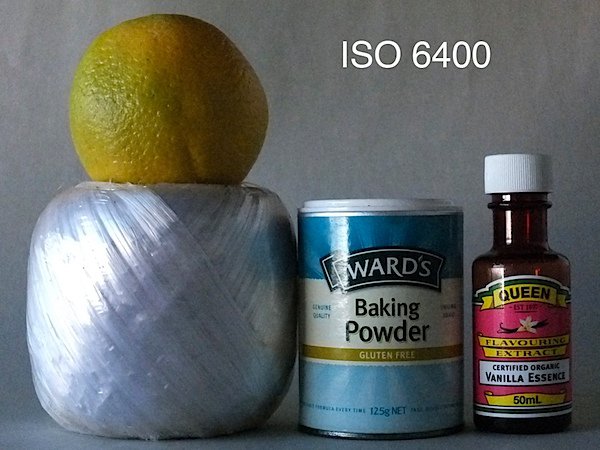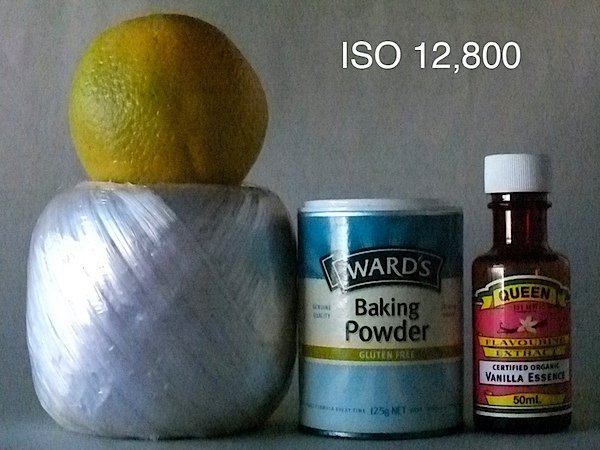 By ISO 3200 noise was becoming evident, although only slight.
At ISO 6400 noise was very apparent but in my opinion certain subjects would be OK.
ISO settings of 6400 and 12,800 are taken at a maximum size of 2816×2112 pixels. Noise and lack of definition off the scale ? unusable.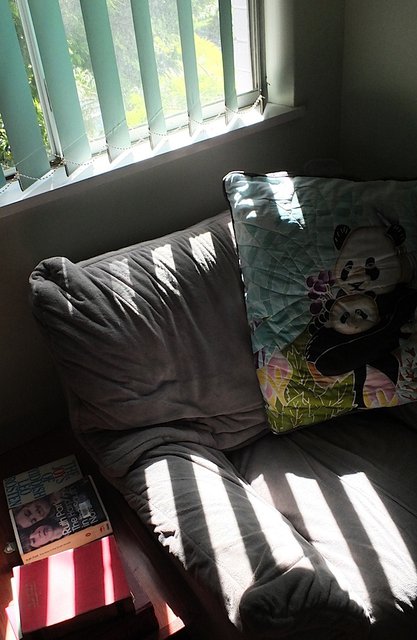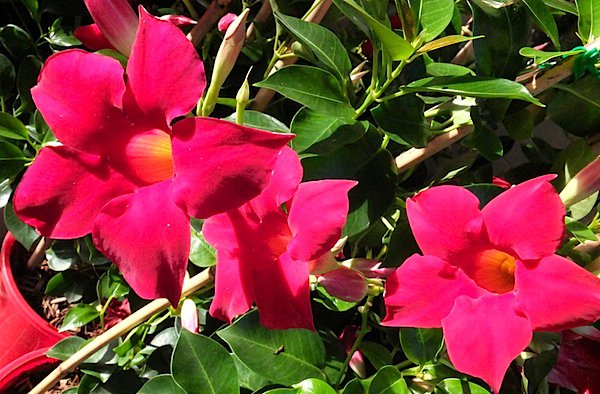 Fujifilm X-S1 Verdict
Quality: I found the test shots to be way above average in colour accuracy and sharpness.
Why you?d buy the Fujifilm X-S1: the 26x zoom appeals; full control of your exposures ? and I mean full!
Why you wouldn?t: too heavy and large for your needs; too many options for your ability.
A plus: you can load the SD card through a slot on the side of the camera. Great for tripod-mounted shooting sessions.
IMHO this camera is the closest thing to a DSLR in a fixed lens model, with all the bells, whistles, brass handles and comforts you'd ever need!
Fujifilm X-S1 Specifications
Image Sensor: 12.0 million effective pixels.
Lens: Fujinon f2.8-5.6/6.1-158.6 mm (24-624mm as 35 SLR equivalent).
Effective Sensor Size: 16.9 mm EXR CMOS.
Metering: 256 zone, multi, spot, averaging.
Exposure Modes: Auto, Program AE, shutter and aperture priority, manual.
Shutter Speed: 30-1/4000 second.
Continuous Shooting: 7 fps.
Memory: SD/SDHC/SDXC cards plus 26MB internal memory.
Image Sizes (pixels): Stills: 4000×3000 to 1536×1536.
Movies: 1920x1080p 30fps; 1280x720p 30fps, 640×480 30fps.
Viewfinder: 11.9mm (1,440,000 pixels) plus 7.5cm LCD screen (460,000 pixels).
File Formats: RAW, JPEG, RAW+JPEG, MPEG4.
ISO Sensitivity: Auto, 100 to 12,800.
Interface: USB 2.0, AV, HDMI mini, external mic.
Power: Rechargeable lithium ion battery, DC input.
Dimensions: 135x107x149 WHDmm.
Weight: 920 g (inc battery and card).
Price: Get a price on the Fujifilm X-S1 at Amazon
Post originally from: Digital Photography Tips.
Check out our more Photography Tips at Photography Tips for Beginners, Portrait Photography Tips and Wedding Photography Tips.
Fujifilm X-S1 Review