When I first heard about this little number I was sceptical: Why? Whaffor? What's doing?
Then, when I actually held the magnesium alloy bodied, mirrorless interchangeable lens camera in my sweaty palms at a spiffy harbourside press preview, the penny finally dropped.
It comes at a time when some camera companies are doing major rethinks about the future of upper level digital cameras: like Olympus with its retro OM-D and Nikon with its bare bones N1.
It appears Fujifilm for one has done a mighty rethink about gaps in the pro market and come up with a camera that has some pretty clever answers to some profound questions.
Question 1: does everyone in the game aspire to a DSLR?
Question 2: does big always mean mighty?
Question 3: are we currently heading in the right direction?
Right now, Fujifilm appears to be answering this trio of queries in the negative!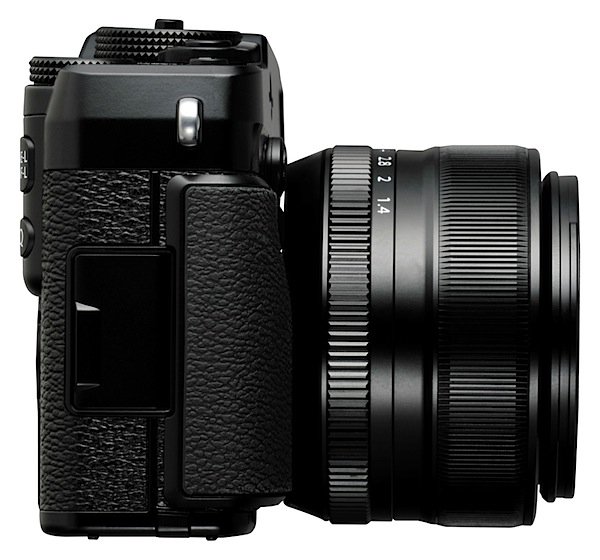 The Pro-X1 is quite a departure for a camera with such high ambitions, although anyone who has spent some time with the earlier X10 model should have suspected something major was in the wind.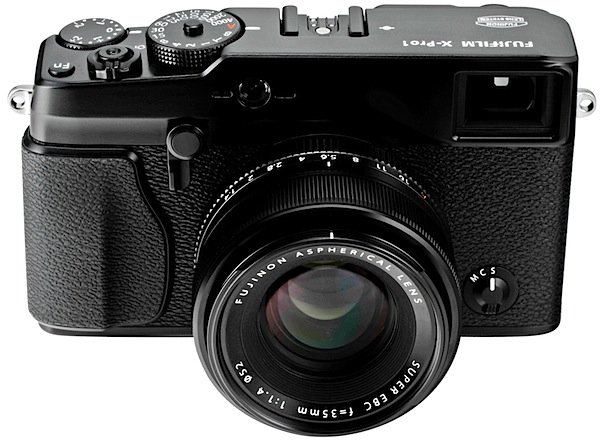 The review camera was supplied with three lenses: f2/18mm, f2/35mm, f2.4/60mm macro.
Fujifilm X-Pro1 Features
The body is all black, with text IDs very visible in clear cut white text.
The maximum image size is a hefty 4896×3264 pixels, leading to a 41x28cm print. There is also a sweep panorama function which captures images up to 2160×7680 pixels in size ? and it's unlike any sweep pano you've ever encountered before! As you swing the camera around (up, down or across) you can hear the separate frames of the pano being captured, followed by the (silent) in-camera stitching process. Absolutely love it!
Movies are there but you wouldn't know it! Only a few pages in the manual are devoted to it ? however, don't be misled: the X-Pro1 can shoot 1920×1080 pixel Full HD or the lesser 1280×720 video res.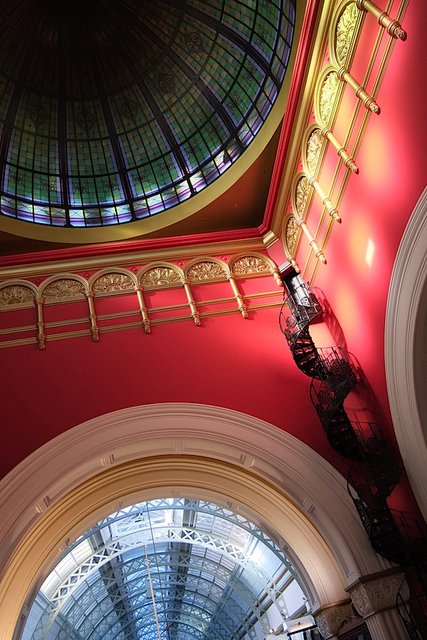 Powered up, the first chore when out and about is to choose the shooting mode: stills, movies or panorama. This obviously means you cannot shoot stills while capturing video. And let's face it, few cameras can do this successfully!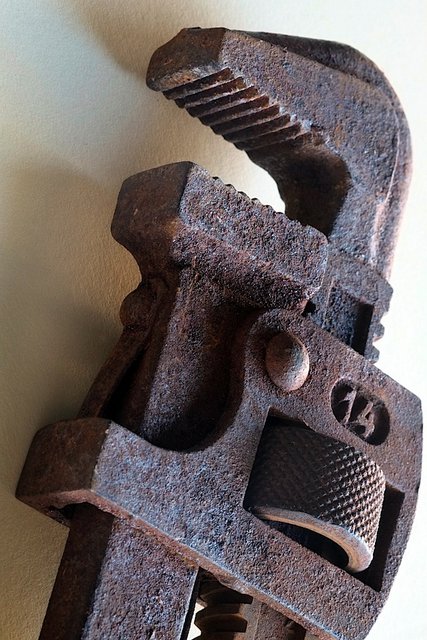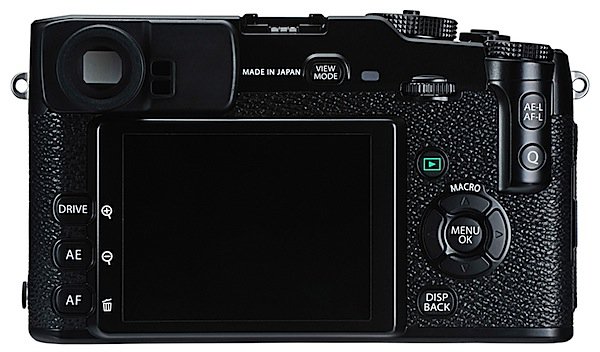 The button (Drive) that takes you into stills or movie shooting mode also gives access to continuous shooting (3 or 6fps), exposure correction, ISO bracketting, film simulation bracketting and dynamic range bracketting.
Beneath this button on the left side/rear are controls for the auto exposure area (multi, spot and averaging) and position of the AF point.
The four way jog dial offers the main menu plus a macro setting. Above it is a button which allows you to lock exposure and focus ? handy once you've found focus via auto AF.
Top deck: your eye is initially drawn to the largish shutter speed dial, delivering access to all speeds between 1 second and 1/4000 second plus Bulb (which runs all the way to 60 minutes), Time (varies between 2 and 30 seconds in 1/3 f stop steps) plus auto. For me, this is one of the many phenomenal aspects of the camera. Control! Control!
You can also directly compensate exposure with the help of a dial found immediately behind the shutter button.
And there is the familiar Fujifilm Fn button to which can be assigned such functions as multi exposure, ISO setting, image size etc.
The useful Q button takes you directly into ISO, white balance, image parameters, AF, self timer etc.
Overall, the controls are a delight to use. After powering up, you need only cycle through the display options, then decide whether you want to use the rear screen for viewing or the hybrid viewfinder, which is in fact, an optical finder overlaid with a display of the fitted lens' coverage; you can also opt for an eye sensor to detect the approach of your baby blue to the view!
The advantage of using the hybrid finder is that shutter lag is minimised. Taking this track means you need only use the rear screen to check exposure info, white balance information and depth of field.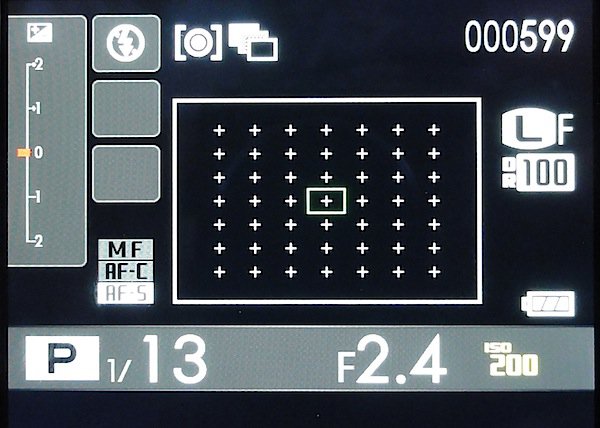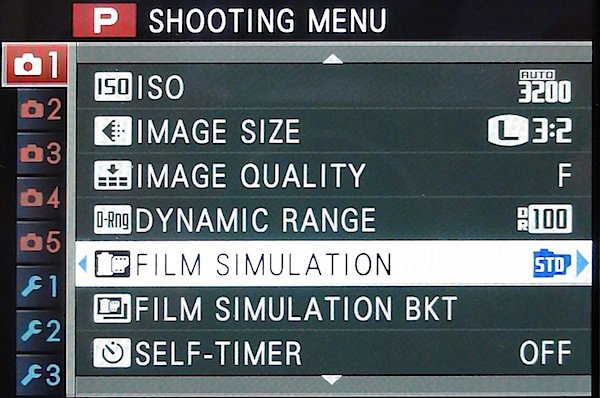 The menu list is enormous but straightforward. Fortunately, once you have set the normal parameters like image size, file format, etc you can drive the camera quite easily with the external controls.
What did make the camera sing and dance in my all too brief stewardship was the arsenal of lenses supplied with it. The camera itself is not overly large nor heavy, nor were the the three review lenses: each was a delight to snap on and start shooting with.
However, missing was a zoom. If I correctly understood the company's brief at the launch there will be a zoom for the camera 'in the near future', but as to how the hybrid finder view will be implemented is not yet known.
Tech Talk
The X-Pro1 also takes another departure mostly ignored by the others: its newly-developed colour filter array removes the need for an optical low-pass filter to solve moiré and false colour issues.
In this array, RGB pixels are arranged in 6×6 pixel sets with high randomness, emulating the seeming haphazardness of film grain. Increasing randomness eliminates these artefacts, a problem found all too often when shooting repetitive patterns like cloth texture etc. This approach also removes the likelihood of false colour capture.
Even the lenses' aperture blades have been attended to: the blades are curved to create a circular image at all aperture settings, with the very edges of each blade rounded off rather than simply chopped off, delivering a sharper image.
Once you attach the lens, the hybrid finder automatically switches the frame display and finder magnification; this does of course mean that longer focal length lenses will have a diminished frame area.
A really novel feature that will win many hearts is the camera's ability to apply internal filtering for B&W photography. How about a yellow filter to slightly darken blue skies? Or a red filter to emphasise cloud shots? Got me!
Video
In the case of the X-Pro1 it shoots video with some limitations and, in use, you'd be advised to shoot movies with little or no camera movement or plonk it on a tripod: also, auto focus can take a few seconds to lock on. There is no internal stabiliser but the word is that the zoom, when it's delivered, will have one.
This review is the first to include a test clip made with the test camera. Handheld, it was shot on the run to commemorate the removal of the much-hated 23 year old Sydney monorail.
Fujifilm X-Pro1 ISO Tests
Wow! What a performance! The increase in noise was only visible after ISO 6400 and then only minimal. For me, ISO 25,600 is entirely useable!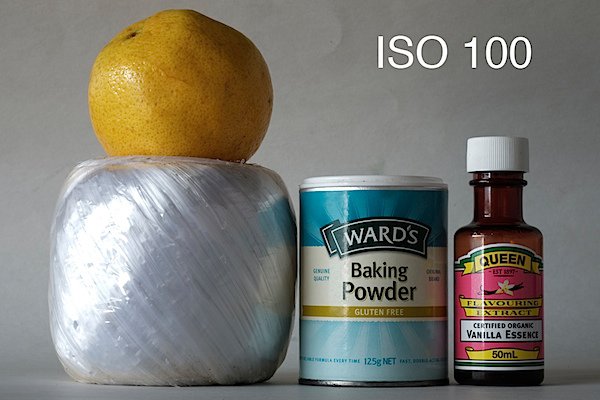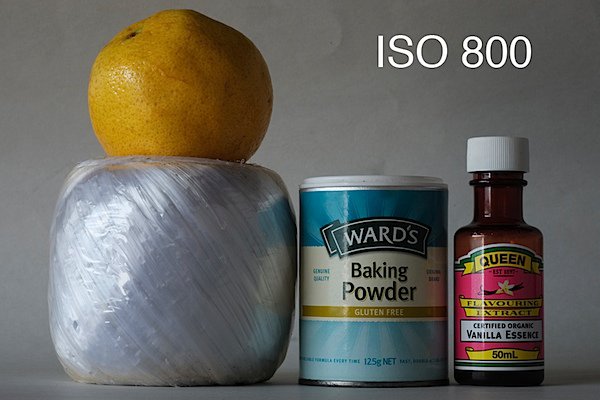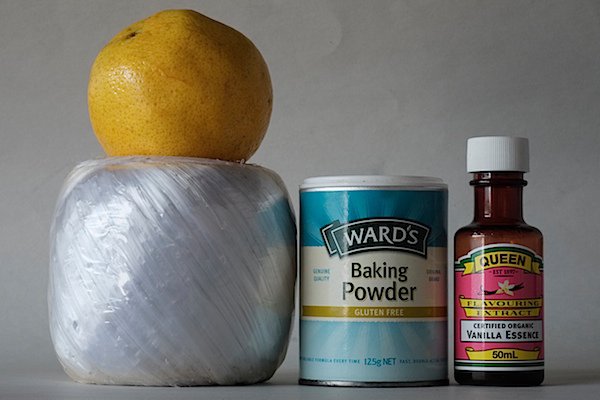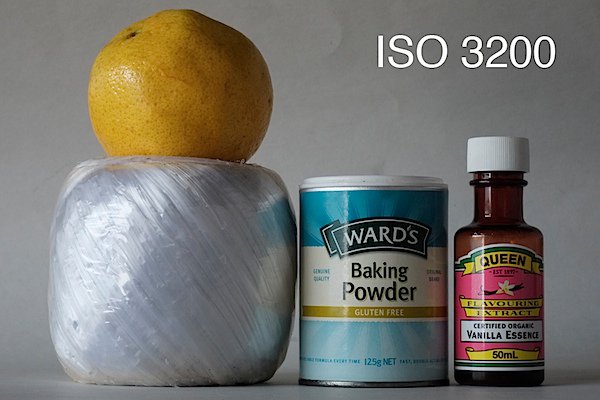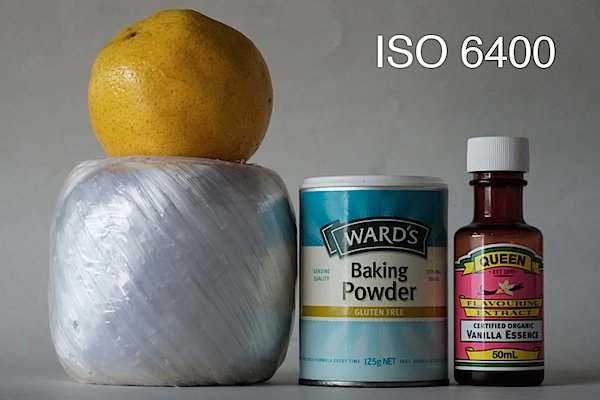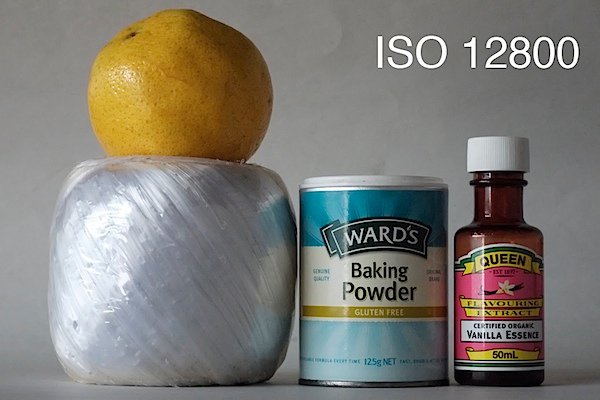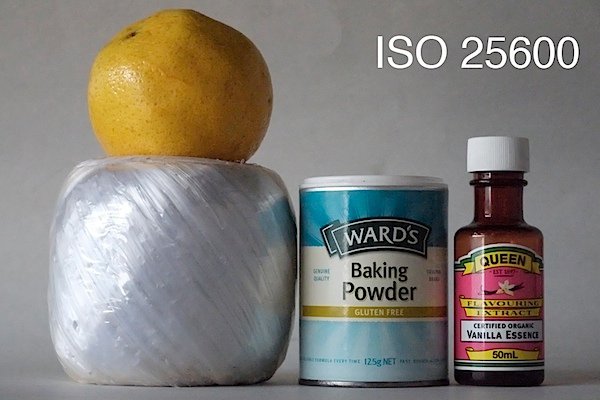 Visitors to this review who would like to see the full, untouched files shown below can request to me via this site; if I am not overwhelmed by the demand, I will send out the examples.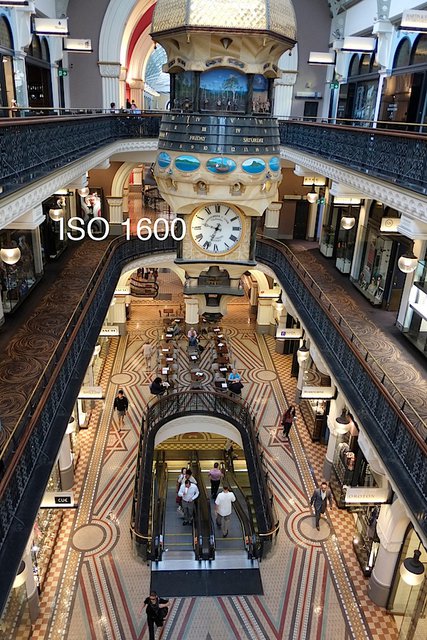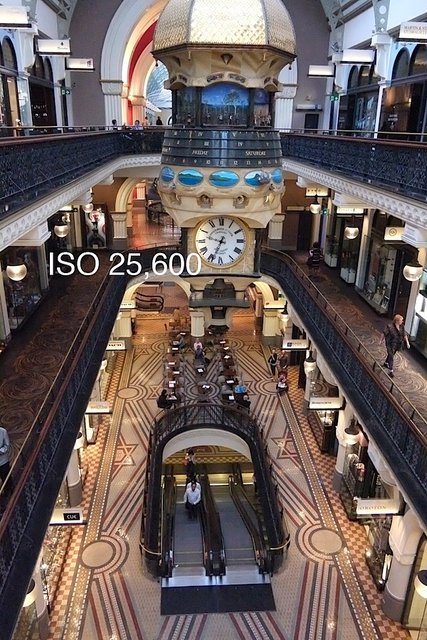 Fujifilm X-Pro1 Verdict
Quality: phenomenal! Razor sharp, precise colour capture.
Why you?d buy the Fujifilm X-Pro1: you want full manual control; you need access to high quality lenses.
Why you wouldn?t: maybe you want to wait for the zooms to appear! you want a stabiliser to shoot shake-free video; you want a swinging LCD screen.
A minor gripe: I found it odd that a camera with such high ambitions should stow its card slot under the camera: very tripod-unfriendly.
This camera is a wave-breaker. May the other companies take note!
Fujifilm X-Pro1 Specifications
Image Sensor: 16.3 million effective pixels.
Metering: 256 zone, multi pattern, manual, spot.
Lens Mount: Fujifilm X mount.
Exposure Modes: Program AE, shutter and aperture priority, manual.
Sensor: APS-C type X-Trans CMOS 23.6×15.6mm.
35 SLR Lens Factor: 1.5x.
Shutter Speed (stills): 60 mins (Bulb) to 1/4000 second. Flash sync: 1/180 sec.
Continuous Shooting: 3/6 fps.
Memory: SD/SDHC/SDXC cards.
Image Sizes (pixels): Stills: 4896×3264 to 1664×1664.
Movies: 1920×1080, 1280×720.
Viewfinder: Optical plus 12mm electronic (1,440,000 pixels), 7.6cm LCD screen (1,230,000 pixels).
File Formats: JPEG, RAW, JPEG+RAW, MPEG4.
Colour Space: sRGB, Adobe RGB.
ISO Sensitivity: Auto, 100 to 25.600.
Interface: USB 2.0, HDMI mini, remote control.
Power: Rechargeable lithium ion battery, DC input.
Dimensions: 139.5×81.8×42.5 WHDmm.
Weight: 450 g (card and battery).
Prices: Get a price on the Fujifilm X-Pro1 Body Only. Also check out the lenses – Fujifilm Lens X-Pro1 35mm F1.4 Lens, Fujifilm Lens X-Pro1 18mm F2.0 Lens and Fujifilm Lens X-Pro1 60mm F2.4 Macro Lens.
Post originally from: Digital Photography Tips.
Check out our more Photography Tips at Photography Tips for Beginners, Portrait Photography Tips and Wedding Photography Tips.
Fujifilm X-Pro1 Review