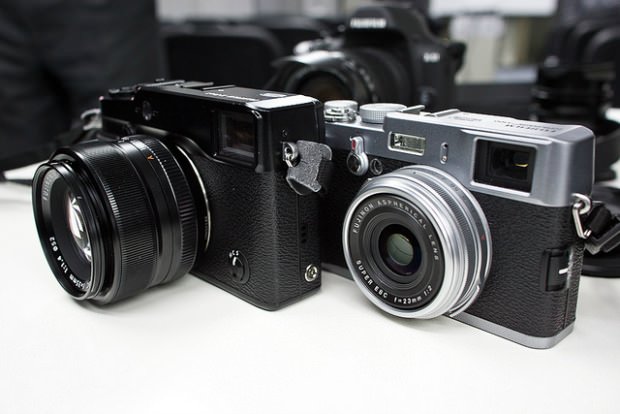 Photokina is only a couple of months away, and it looks like Canon and Nikon won't be the only ones making major announcements and shaking up the camera market. According to Fuji Rumors, Fujifilm — initially reported to have a cheaper X-Model camera in the works — will actually be announcing two new models, one low-end and one high-end.
Details on both models are pretty thin. The lower-end model is said to be sporting a hybrid viewfinder like the X-Pro1, only with fewer features and a lower price tag to match. The higher-end model, which would be the big surprise reveal, is for now only rumored to exist and be on the way with "some completely unique features."
As the big first day of Photokina (September 18th) draws nearer, we'll be sure to keep an eye out for more rumors and leaks. Until then, Fuji X-Pro1 users should get ready to have a little bit of variety thrown into their world.
(via Fuji Rumors)
Image credit: FujiFilm X-PRO 1 by .:fotomaf:.