The world's best riders will once again team up in Val Thorens, France on February 16th with the biggest jump of the season, when one of the premier big air contests in Europe takes place – the Frostgun Invitational 2012!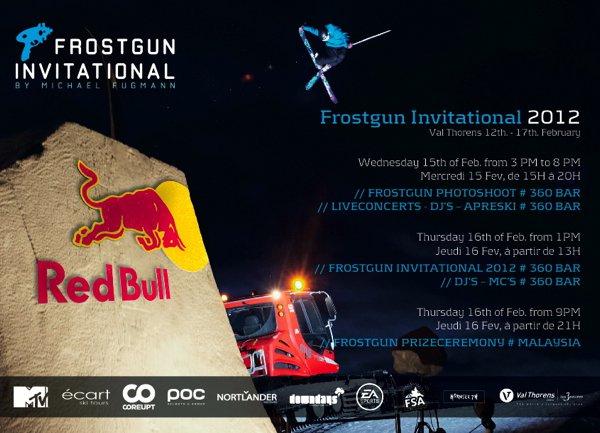 The Frostgun Invitational success story continues, as for the third year in a row, 25 of the best freeskiers in the world have been invited to Val Thorens to compete for AFP points, fame, glory and 20,000 USD. Invited riders include four-time X Games gold medalist Kevin Rolland, Elias Ambühl, PK Hunder, Henrik Harlaut, and defending champion Russ Henshaw, along with 20 more of the absolute best riders in the world (click here to see more of the invited riders).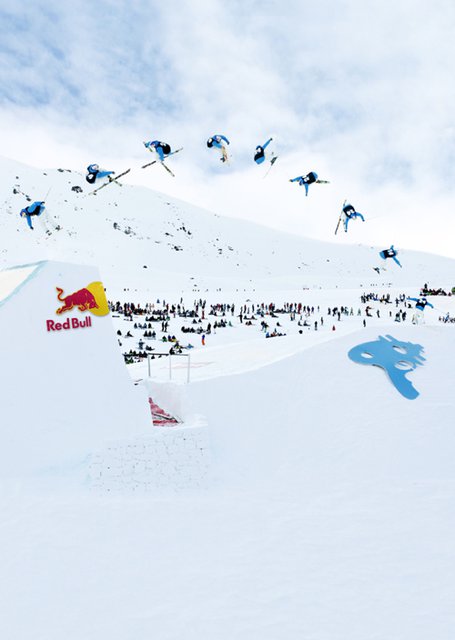 Elias Ambühl
More then 10,000 people will bring the adrenaline-pumping atmosphere from last year to this year's edition of the Frostgun Invitational, and preparations for this year's installment of the event are massive! Shapers have been working around the clock for two weeks to build up the jump, which contains 19,000 cubic meters of snow. It has taken nine snow cats, a 21-ton excavator, 14 shapers and three tonnes of equipment to create and maintain this beast, which is a 31-meter long and 11-meter high table top with a 17-meter gap. The designers behind the jump are one of the best teams in the world, the Scandinavian Shapers/SnowConcept, who are very well known for their designs, which have been used in the 2002, 2006 and 2010 Winter Olympics, the Jon Olsson Invitational, the Oakley Arctic Challenge and of course last year's edition of the Frostgun Invitational. Here's a look at some renderings of the jump itself, which is currently under construction…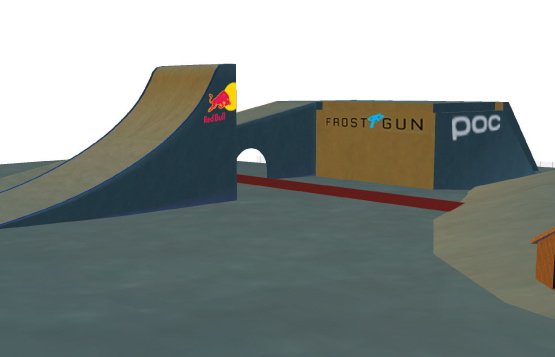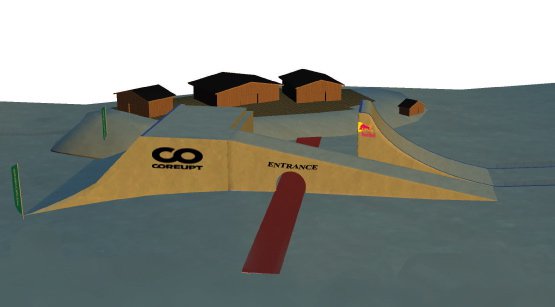 The Frostgun Invitational is presented by Red Bull, Coreupt and POC, and is once again a Gold-level AFP event, which is ranked just below the X Games and is the only Gold-level Big Air event in France this season, so you won't want to miss it!
For more information on the Frostgun Inviational, go to http://www.frostgun.com.