Words by Rafael Regazzoni
Photos by David Malacrida & Jesper Gronnemark
The Frostgun Invitational is a massive big air event held annually in Val Thorens, France in cooperation with the team of Michael Fugmann. For this year's installment, the jump was bigger and better than ever and the size and the shape did not disappoint the riders. The Scandinavian shaping team lead by David Ny and Lionel Broche did a great job the week before the event to ensure the feature was huge (25 meter deck), even with the poor snow in Europe.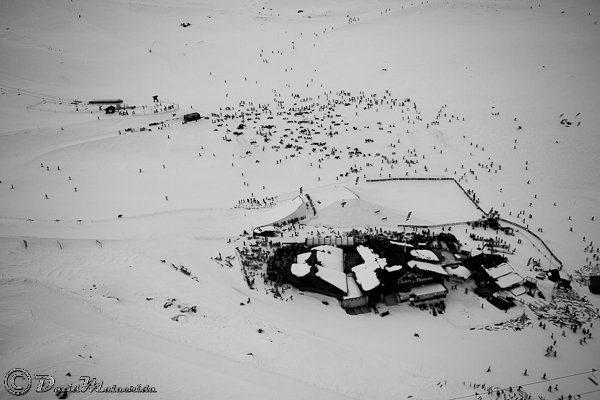 The field of riders was also stronger than in the years past, with last year's winner Russ Henshaw, Swiss wonder kid Elias Ambuhl, top Norwegians like Gaute Silseth and Thomas Dolplads, and of course a big colony of Frenchies lead by Julien Lange and Sam Favret.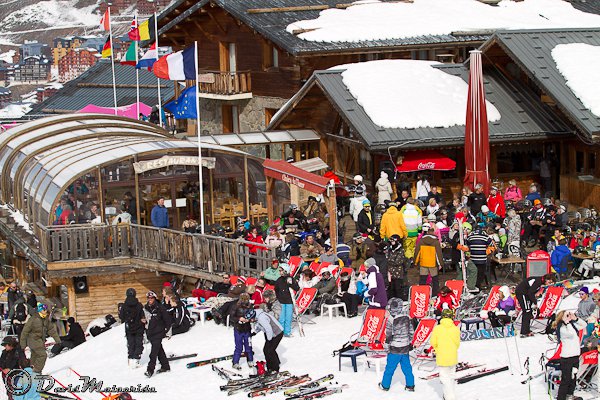 The event began with qualifications under picturesque sunny skies. The format gave the 22 riders three runs each with the best two counting (and two of their jumps had to have a different rotation, axis or take off), and only the top eight were sent to finals.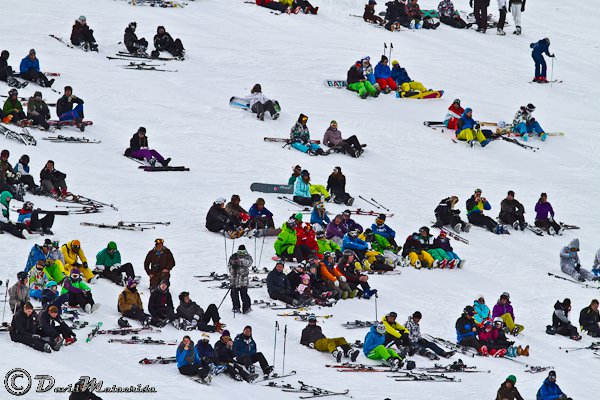 Once qualifiers were over, on the top was Russ Henshaw with a right side dub cork 12 mute and dub cork 10 mute, followed by Markus Eder with a dub cork 12 mute and a dub rodeo 9 japan, and Elias Ambuhl in third with a dub cork 10 mute to a switch dub cork 10.
Then for the final, the format moved to a head-to-head knockout system with one run for the quarterfinal and one for the semi-final (without the right to repeat the same trick twice), and then for the super final the top two riders were given three runs each. Here's what went down…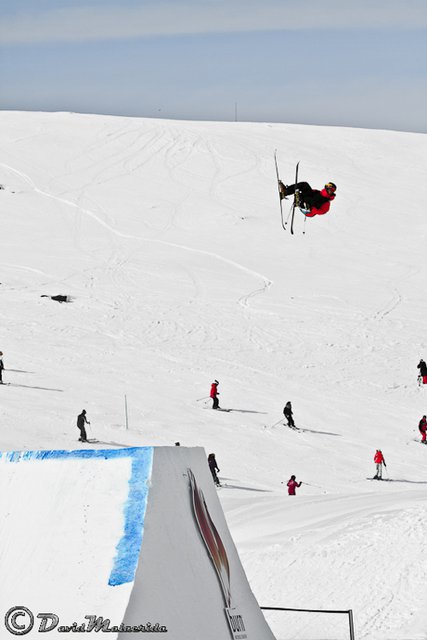 Markus Eder
In the first quarterfinal Russ Henshaw beat Fridjof Fredricsson with a dub cork 10 mute when Fridjof failed to land the sickest trick of the day, a triple cork 14. In the second heat Gaute Silseth prevailed with a nice dub cork 12 mute against Thomas Dolplads with a dub cork 10 mute. In the third heat Elias Ambuhl won with a dub cork 10 mute against Victor Berard who crashed on his dub cork 12. And in the last quarterfinal Sam Favret won with a massive bio 9 dub japan shifty against Markus Eder, who crashed on an attempted double cork 16, which helped whip the crowd into a frenzy.
The top four riders then moved onto the semi-final where Russ Henshaw beat Gaute Silseth with a nice right side dub cork 12, while Elias Ambuhl beat Sam Favret with a sweet switch dub cork 12 mute.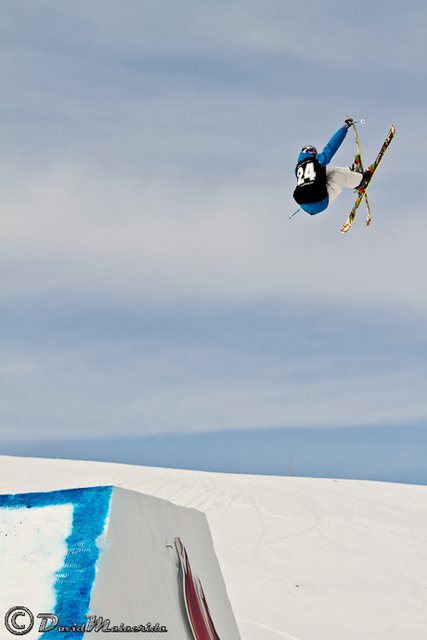 Elias Ambuhl
In the consolation round, both Sam Favret and Gaute Silseth decided to go for easy n' steezy tricks and the judges awarded Favret with the last spot on the podium.
In the super final, Henshaw started things off with a perfect right side dub cork 12 mute and Elias wasn't able to defeat him even with his huge switch dub cork 12 high mute. On the second run Elias attempted to step it up with a switch dub cork 14 mute but couldn't put it to his feet, so Henshaw cruised to victory with a nice double cork 10 mute. Both men then took one more jump each just for the hell of it, and drove the crowd crazy with forward (Russ) and switch (Elias) double cork 1440's.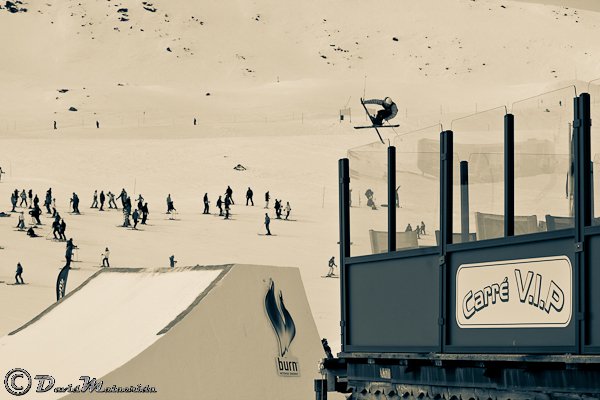 Russ Henshaw
Congratulations to Russ Henshaw for winning the event for a second year in a row, and to see how this event has affected the AFP rankings, check out http://www.afpworldtour.com.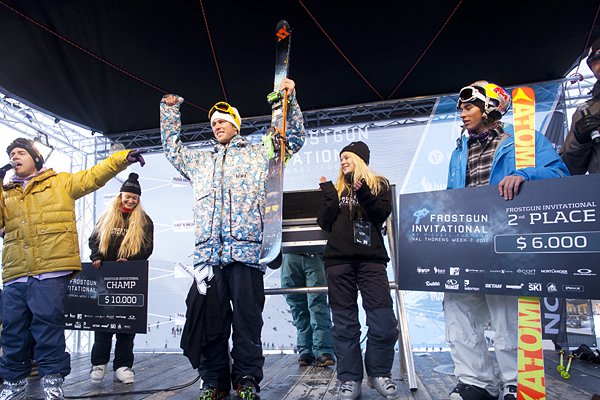 Results
1) Russ Henshaw
2) Elias Ambuhl
3) Sam Favret
4) Gaute Silseth
5) Markus Eder, Victor Berard, Fridjof Fredricsson, Thomas Dolplads (tie)