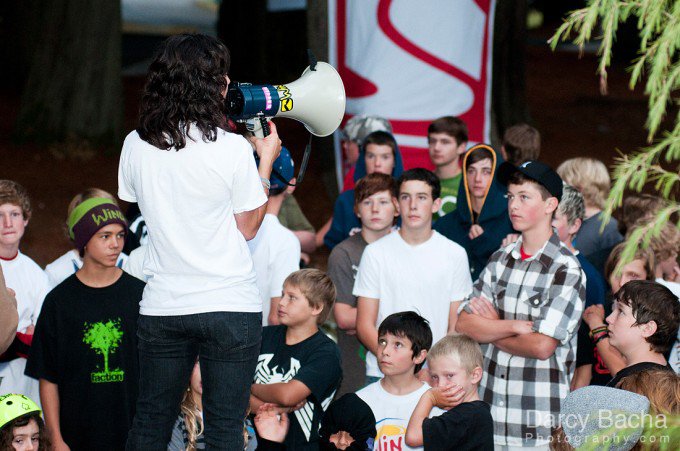 The reviews don't lie! Parents love Windells Camp for all kinds of reasons. Here's what parents and campers have to say about their experiences with Windells Camp…
love2ride4ever: "Heaven on Earth for my 3 kids and I. I have 3 children, 2 boys and 1 girl, ages 11,12 and 14, who have attended Windells Camp for the last 3 summers. They absolutely love it! My daughter, who is the youngest and was only 8 when she first attended, was a little apprehensive. After meeting her counselor and coach, whom both made her feel so comfortable, she quickly became at ease.
"We started all 3 kids skiing when they were 6 and they all did fine, but their skill level seemed to reach a plateau and stop. The coaching they have all received at Windells has recognizably improved every aspect of their skiing, and also given them much more confidence within themselves. Off hill they have the best time with all the fun activities that are offered to them. They have also made some really great friends with their fellow campers, and keep in touch with them. This year my husband and I gave them the choice of Windells or Disney World as their summer vacation. They all chose Windells. I guess it truly is 'the funniest place on earth'. I feel my children are safe and in good hands with Windells staff."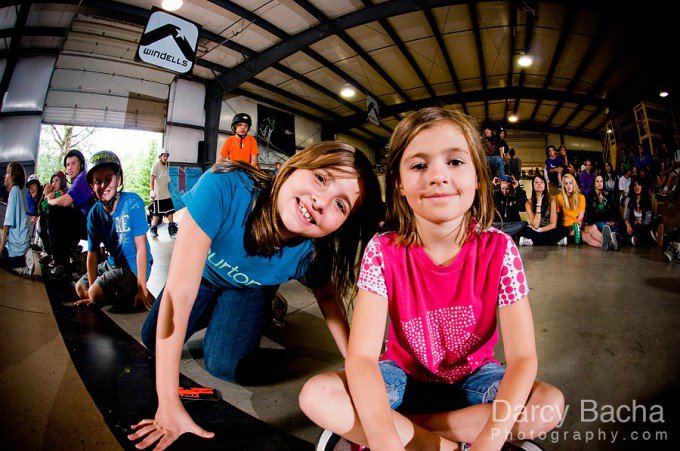 mikelsteves: "Windells is a gift for kids and comes highly recommended. I trust Windells with my pride and Joy, 2 girls age 12 and 10 and 2 boys ages 10 and 8. Windells campus is set up in the woods with all the modern tech and conv of a modern high class home. The staff is out going, friendly and on top of its game in taking care of what ever is needed for my 4 kids. One big thing that stands out is I sent two of my kids to a camp in Government Camp two years ago and was stressed about their well being the entire time they where there. Government Camp in my opinion is not ideal for campers under 18, it is more like a college town.
"Windells has none of this, my wife and I stayed in the Sandy Inn B&B just down the road from Windells main campus. All of my kids learned to skate for the first time. The two skiers and two snowboarders learned more in the 6 days of riding then their entire life. They met pros and campers they continue to stay in touch with to this day. I highly recommend Windells Camp."
mlcolman: "Funnest place on earth! I came to Windells for the first time this summer and absolutely loved it! I was a little nervous about coming at first, but as soon as I arrived I was welcomed by all of the friendly staff and coaches. The campus was amazing and there was always a bunch of fun activities going on. I came for ski camp and was impressed with how much snow was up at Timberline and also the variety of terrain. I am a beginner skier and felt completely comfortable learning new tricks in such a fun environment!"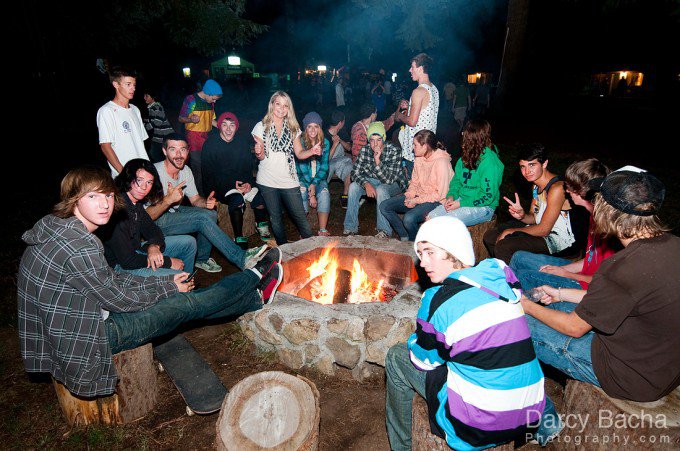 Ryan Stevens: "Best part of my year. I just signed up to return to Windells camp for my 3rd year in a row and I can't say enough great things about that place. Even though I'm 33 years old and outnumbered considerably by younger campers, I still feel welcomed back every year. Being from Vegas, I only get to ride when I make special trips or head up to our smaller local mountains, so my time in Oregon is a great change of pace and an opportunity for me to live up in the mountains for almost two weeks. All the staff is so awesome and inviting when I arrive at the airport, it feels like I'm being picked up by an old friend.
"At first I felt a little uncomfortable going to a summer camp as an adult but now it is the best part of my summer. All my friends are jealous of me when I show them what I got to do in such a short time including snowboarding in August! It's cool too because even though we get to use all the same amazing facilities as the other campers the adult camper house is separate and we get more freedom with our downtime. It's really easy to connect with the coaches and my riding progresses so much faster at camp than any other time of the year. I'm counting the days until camp starts…"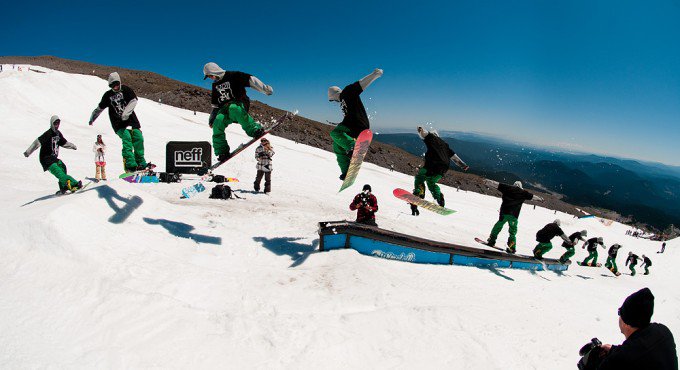 snowtime8: "Windells is an amazing experience. I am writing this review to express my overall satisfaction with my time at Windells snowboard camp session 7 in the summer of 2009. Windells was an unforgettable experience, and a huge part of that is thanks to all the extraordinary employees. I had all the assistance I needed from them when I was just booking the camp online, to when I was actually attending the camp itself. The coached were more than helpful, and I found myself learning things with a new confidence that I had never possessed before. The counselors and the cooking staff made the off hill part of the camp just as enjoyable as the snowboarding itself. The off hill staff always had activities going for people to participate in, and were always around if you needed help with anything. The cooking staff were able to create a variety of meals that I would have never expected from a summer camp. I found I was never bored at Windells, and it is an experience I will carry with me for the rest of my life.
"The unbelievable service I received at Windells has made me refer Windells to many of my friends and family. Please continue to treat people with unprecedented respect and unparalleled enthusiasm, because it truly makes Windells a once in a lifetime experience."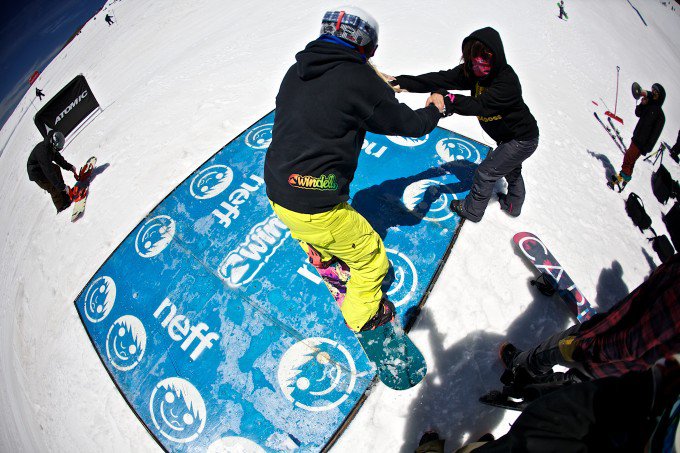 hepburn7: "Windells Truly is the Greatest Place on Earth. My 17 yr old son has been attending Windells Snowboard Camp since he was 14 years old and he has absolutely loved every minute of his experiences there. It has shaped him not only as an athlete, but his interaction with the coaches and staff at Windells, along with the other campers, has absolutely been an enriching and educational experience. He loved it so much that he decided to leave his friends and family in Canada behind and attend Windells Academy as a full-time student when he was 16 yrs old. He has been attending the Academy since Gr 11 and will soon be graduating from Gr. 12 and continuing on to a US University, no doubt one with a lot of vertical. As a parent, I absolutely believe that my son's decision to attend Windells Camp literally changed his life. He has started his own snowboarding company, Paradicesnowboarding and his exposure through Windells to sporting goods manufacturers and other young entrepreneurs, has been an educational experience that he would otherwise not have been exposed to. I cannot say enough about how great an influence Windells has been in my son's life and as a parent, I am proud to say that he was a student of Windells."
msnow6: "As a parent, Windells was great. I sent my son to Windells this past summer and I had an extremely pleasant experience. I had a thousand questions before sending him away on a plane to an action sports camp, for obvious reasons. The office staff made me feel comfortable that my son would be in great hands with around the clock supervision.
"My son is at the age where he is sometimes too cool to talk to me, however, when I picked him up at the airport he could not stop telling me stories. He was telling his friends about Windells for weeks! There are now Windells stickers covering everything he owns, of course. As far as the coaching and guidance he received while at camp, I could not be happier. He stays in touch with his coaches and genuinely walked away with new skills! I would recommend Windells to any parent. I am signing him up for another session this summer and I can't wait to see the smile on his face. Thank you to Windells!"